Boston Goes Green: The New Greenovate Boston Fellowship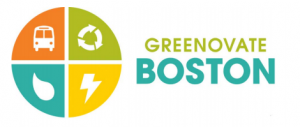 Mayor Thomas Menino of Boston recently launched Greenovate Boston, an initiative that aims to unify the city's drive toward sustainability, including a 25% reduction in greenhouse gas emissions. With that, he also launched a new two-year Greenovate Boston Fellowship program that hopes to attract the best and brightest to Boston to help implement environmental policy that can not only lower carbon emissions, but also can save money and support the local economy. Greenovate Fellows will report to the Mayor and the Chief of Environment and Energy, who oversees the City's sustainability programs, and interact with all segments of the Boston community. Mayor Menino is looking for entrepreneurial, creative self-starters who have the patience and persistence required to catalyze change in a complex society.
In 2011, the Economist Intelligence Unit ranked Boston the fifth-greenest city in the U.S. Mayor Menino is confident that the Greenovate movement can launch Boston to #1. Seems like a fantastic time to get on board. The fellowship offers a $75,000 salary and begins this November. Be sure to get your application in by September 7, 2012.