ProFellow University Tour: Sept. 19-Oct. 12, 2012
From September 19- October 12, 2012, I will be giving seminars at top universities on finding and applying to professional and academic fellowships. I'll give an overview of my experience in 4 different fellowship programs and provide insider tips on how to prepare a competitive application, how to make an impression in individual and group interviews, and how to make the most of your fellowship experience. The presentation will give an overview of a wide range of fellowships for graduating seniors, graduate and doctoral students, and professionals to fund graduate study, research, career advancement and overseas opportunities. We'll also provide specific information on the Robert Bosch Foundation Fellowships in Germany, the Alfa Fellowships in Russia and the Herbert Scoville Jr. Peace Fellowships in Washington, DC. Stay tuned for announcements and updates as we finalize our plans!
Also, while in Washington, DC we are holding our first Esteemed Fellows Dinner for renowned alumni from a variety of prestigious fellowship programs. Two aspiring fellows will win an invitation to participate in this intimate event. Read more about the ProFellow Dinner Fellowship.
If you have questions, please contact me. We hope to see you there! ~ Vicki
More locations will be added soon! Please follow this page for updates. 

Washington State University, Pullman, WA

Wednesday, September 19, 4:00-5:00pm

Location: Honors Hall Lounge

Map: http://map.wsu.edu/

Johns Hopkins School of Advanced International Studies, Washington, DC

Tuesday, October 2, 12:30-1:30pm

Location: Room 212, Nitze Building, 1740 Massachusetts Ave.

Map: http://www.sais-jhu.edu/pressroom/directions.htm

Georgetown University, Washington, DC

Date: Wednesday, October 3, 12:00 – 1:00pm

Location: McGhee Library, ICC 301

Map: http://maps.georgetown.edu/

George Mason University (Arlington Campus), Arlington, VA

Date: Wednesday, October 3, 6:00-7:00pm

Location: Arlington Campus, Founders Hall 121

Map: http://www.gmu.edu/resources/welcome/Directions-to-GMU.html

University of Virginia, Charlottesville, VA

Date: Thursday, October 4, 12:30-1:30pm

Location: The Commons, Garrett Hall

Map: http://www.virginia.edu/Map/

University of Delaware, Newark, DE

Date: Wednesday, October 10, 11:00am – 1:00pm (lunch provided)

Location: 209 Trabant University Center

Map: http://maps.rdms.udel.edu/map/index.php

Princeton University Woodrow Wilson School of Public & International Affairs, Princeton, NJ 

Date: Thursday, October 11, 2012, 4:30-5:3opm

Location: Room 015, Robertson Hall

Map: http://etcweb.princeton.edu/pumap/

University of Pennsylvania, Philadelphia, PA

Date: Friday, October 12, 12noon – 1pm

Location: Room 402, Cohen Hall 

Map: http://www.facilities.upenn.edu/map.php

Previous tour Spring 2012: http://www.profellow.com/2012-university-tour/
Many thanks to our sponsors: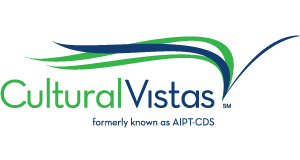 Please contact us if you'd like to become a tour sponsor. Materials and information about the fellowship programs of sponsoring organizations are shared widely with the university communities visited on our tour.