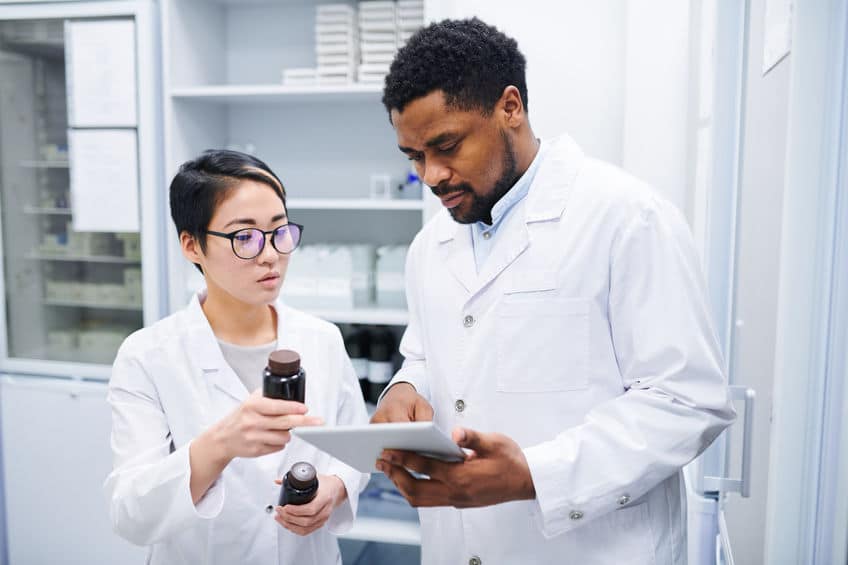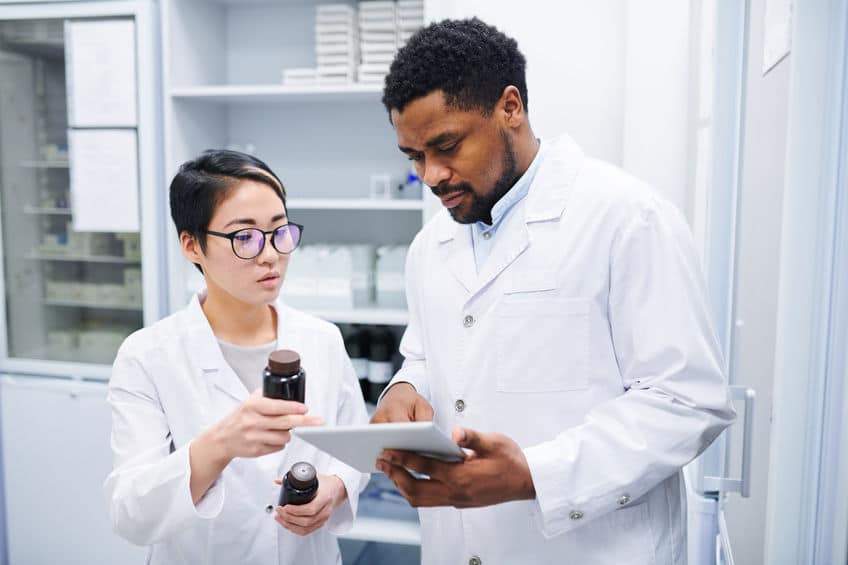 You've got 8 weeks to apply! There are opportunities this week for graduate students, PhD scholars, and early- to mid-career professionals. There are a number of international fellowships and a variety of disciplines represented, including advocacy, teaching, STEM, journalism, poetry, and international studies. Apply now!
Not ready to apply this year? Click the links to bookmark these fellowships to your ProFellow account.
Upcoming Fellowship Deadlines: April 18 – May 1, 2021
McKnight Visiting Composers Residency Program: The American Composers Forum will select up to two composers to design and produce their own residencies in Minnesota. Applicants from the full range of musical styles and a diverse pool of artists whose work demonstrates strong artistic merit are encouraged to apply. Visiting composers should expect to spend approximately 40 days in Minnesota, working on projects with a Minnesota community—or communities—of their choosing. The award is for $10,000 and projects are expected to be completed within 18 months of receiving the award. / Due April 19, 2021
Packard Fellowships for Science and Engineering

: Each year, the Foundation invites the presidents of 50 universities to nominate two early-career professors each from their institutions, and from those nominated, 16 Fellows receive individual grants of $875,000, distributed over five years. Packard Fellows must be faculty members who are eligible to serve as principal investigators engaged in research in the natural and physical sciences or engineering, and must be within the first three years of their faculty careers. Requests for nominations will be sent to the university presidents in January; nominations are due to the Foundation in March. / Due April 20, 2021
OPA Executive Fellowship in Leadership and Association Management

: The Ohio Pharmacists Association Executive Fellowship in Leadership and Association Management is a postgraduate training program created to support the development of individuals interested in association management through training and experience in leadership, advocacy, professional affairs and problem-solving and to prepare individuals for leadership positions in a variety of settings in the profession of pharmacy and healthcare in general. The fellow will attend state and national pharmacy meetings and be given flexibility to tailor the experience to his or her interest to ensure passion behind the work that is accomplished. / Due April 20, 2021
Bryce Harlow Fellowship: The Bryce Harlow Fellowship supports highly motivated students in pursuit of a career in professional advocacy through government relations and lobbying. Fellowships are awarded to individuals who undertake graduate-level studies on a part-time basis and work full-time. Graduate programs may include, but are not limited to, public policy, law, and business. The $8,000 award will help defray tuition costs and will be paid directly to the university. Students will also receive mentoring from the foundation's board members and career development support throughout the fellowship, which can be renewed each year of the graduate degree. / Due April 25, 2021
NEH Fellowships for Advanced Social Science Research on Japan

: The Fellowship Program for Advanced Social Science Research on Japan is a joint activity of the Japan-U.S. Friendship Commission (JUSFC) and the National Endowment for the Humanities. Awards support research on modern Japanese society and political economy, Japan's international relations, and U.S.-Japan relations. Fellowships support continuous full-time work for a period of 6-12 months. Successful applicants receive a stipend of $4,200 per month. The maximum stipend is $50,400 for a twelve-month period. / Due April 28, 2021
Robert S. McNamara Fellowships Program: The Robert S. McNamara Fellowships Program (RSMFP) provides support to developing country nationals who are PhD candidates from developing countries and working in academic and research institutions in a developing country who seek 6-10 months of funding to conduct PhD research in a World Bank member country other than their home country or country of residence. Research grants cover residence costs up to $25,000 USD for a 5 to 10 month period in a renowned university or research center. Fellows are expected to advance their research work mainly by using the facilities and resources provided by the host institution and by interacting with peers. Candidates must be under 35 years of age. / Due April 30, 2021
Impact WRKSHP: Design Fellowship: Impact Wrkshp is a unique 12-week summer fellowship for women in design. The fellowship connects interdisciplinary design students with a local K-12 school and provides them with the tools, training, and mentorship to bring a design project to life within that school. Applicants must be female students or recent graduates of design programs in interior design, architecture, exhibition design, product design, furniture design or graphic design. Applicants must be available to meet in Jersey City, New Jersey for 3 hours 2-3 days a week for the full fellowship cycle. In addition to covering all project-related material + fabrication expenses, Impact Wrkshp awards each fellowship recipient with a monetary stipend. / Due April 30, 2021
Christine Mirzayan Science & Technology Policy Graduate Fellowship

: This 12-week professional development fellowship engages fellows in the analytical process that informs US science and technology policy. Fellows develop the basic skills necessary to participate in science policy at the federal, state, or local levels. Graduate and professional school students and those who have completed a graduate degree within the last 5 years may apply. Areas of study may include any social/behavioral science, medical/health discipline, physical or biological science, any field of engineering, law, business, public administration, or any relevant interdisciplinary field. Fellows receive a stipend of $8,500. / Due April 30, 2021
New York State Senate Graduate Fellowships

: The fellowships provide a one-year placement for recent graduates in the office of an elected member in Albany, NY. While duties vary depending on the needs of the member, Fellows generally perform in-depth policy research, take part in meetings. In most cases, Fellows must be full-time matriculated graduate students in an accredited university during the immediate previous spring and fall semesters. Fellowships are not financial aid for academic work, on-campus or classroom study. Applications from a wide range of interests and disciplines are welcome and encouraged. Provides a stipend of $33,000. / Due April 30, 2021
Urban Studies International Fellowships: The purpose of the Urban Studies International Fellowship is to expand theoretical and empirical understanding of the major social, economic, political and other problems associated with the rapid processes of urban growth in the Global South. The fellowship covers the costs of a sabbatical period (3 – 6 months) at a university of the candidate's choice in the Global North or South for the purpose of writing up the candidate's existing research findings in the form of publishable articles or a book in collaboration with their host university. The scholar must hold a PhD and be a national from a country in the Global South. / Due April 30, 2021
University of Toronto Fully Funded PhD in Pharmacology

: The University of Toronto offers fully funded programs of study for students to earn a PhD in Pharmacology. The objective of the PhD degree in Pharmacology is to have students possess a comprehensive understanding of the general field of pharmacology, in addition to specific expertise in their particular area of interest. They build on their knowledge of pharmacology so that they are able to think critically about specific areas in pharmacology. Funding is guaranteed for the duration of the program as long as the student remains in "good standing" and the package includes payment of tuition and fees plus a $20,000 living stipend. / Due April 30, 2021
Dismas Family Farm Fellowship

: Dismas House of Massachusetts, Inc., seeks a fellow for the Dismas Family Farm, a 12-bed, vocational farm for recently released prisoners. The fellowship is a unique, fully-funded, one-year, post-baccalaureate, service opportunity. The Fellow lives in solidarity with the residents of the Dismas Family Farm and helps coordinate daily activities at the farm. Fellows have a commitment to issues of social justice, excellent verbal and written communication skills, and are comfortable working with individuals from diverse socioeconomic backgrounds. All applicants must be recent graduates from a 4-year college or university. / Due April 30, 2021
Hodges Doctoral Dissertation Fellowships:

The Hodges Foundation for Philosophical Orientation supports innovative dissertations in the wider field of philosophical scholarship, but also outstanding projects in any academic field if they produce philosophically significant insights regarding the research of orientation. Fellowships of $30,000 will be awarded for 12 months of full-time dissertation writing. Candidates must be in the writing stage of their dissertation by the time the fellowship begins. Fellows may be based at an academic institution anywhere in the world, but dissertations must be written in English and connect with the philosophy of orientation. / Due April 30, 2021
German Studies Research Grant

: This specialized DAAD program offers up to ten German Studies Research Grants to highly qualified undergraduate and graduate students who are nominated by their department/program chairs. The grant may be used for short-term research (1-2 months) in either Germany or North America. The program is designed to encourage research and promote the study of cultural, political, historical, economic and social aspects of modern and contemporary German affairs from an inter- and multidisciplinary perspective. / Due May 1, 2021
DAAD Research Grant

: Research Grants are awarded to highly qualified candidates who have completed either: a Master's degree or Diploma, a Bachelor's degree (by the time they begin their grant-supported research), or a  Ph.D. (postdoctoral candidates). Applications for long-term grants (7-10 months) are accepted annually in November. Short-term grants (1-6 months) accept applications in November and May. / Due May 1, 2021
Group Study Visit

: DAAD offers financial support for academic information visits to Germany which are organized by faculty members for groups of students. Group Study Visit grants are intended to encourage contact with academic institutions, groups and individuals in Germany, and offer insight into current issues in the academic, scientific, economic, political and cultural realms. All departments are eligible for this funding. / Due May 1, 2021
D. Kim Foundation Fellowships

: The D. Kim Foundation provides fellowships and grants to support graduate students and young scholars who are working in the history of science and technology in East Asia from the beginning of the 20th century, regardless of their nationality, origins, or gender. Comparative studies of East Asia and the West as well as studies in related fields (mathematics, medicine and public health) are also welcome. One postdoctoral fellowship (up to $55,000) will be awarded annually, and 1-2 fellowships (up to $25,000 each) will be awarded to Ph.D candidates who are writing their dissertations; Travel grants ($2500) are also available. / Due May 1, 2021
Gleason/Kettel Summer Law Fellowship

: The Gleason/Kettel Summer Law Fellowship program provides a $5,000 stipend to allow a current law student or recent law school graduate to work in the field of sexual orientation and gender identity law and public policy. The fellowship is committed to inspiring law students to pursue careers in sexual orientation and gender identity law and public policy and to identifying the next generation of leaders committed to promoting rights and equity for the LGBT community. Through the fellowship, students gain experience and insight into the field and provide much-needed support to various organizations and scholars. Fellows must spend at least ten weeks at their placements. / Due May 1, 2021
Byron Hanke Fellowship

: The Foundation for Community Association Research (FCAR) awards its Byron Hanke Fellowship to selected graduate students to implement research projects related to the development, management and governance of common interest communities and their community associations. Applicants must be enrolled, at time of application and through the research period, in a graduate-level program (masters, doctoral, legal) at an accredited higher education institution in the United States or Canada. The Hanke Fellowship stipends range from $3,000-$5,000 over one year, or as determined by the Foundation. / Due May 1, 2021
Indiana University-Purdue University Fully Funded Phd Program in Health Policy and Management

: IUPUI offers a fully-funded PhD program in Health Policy and Management. PhD students will focus on the creation of new knowledge that informs the advancement of health services delivery within and across the public, private, and non-profit sectors. With a PhD degree in Health Policy and Management, students will be well-prepared to take on independent research roles as academic faculty members. Collaboration with other schools at IUPUI is encouraged as students conduct their research and finish their thesis. Students are fully funded with packages including tuition remission, health insurance and a living stipend. April 1 application deadline for international students and the deadline to receive priority for financial support is January 5. / Due May 1, 2021
©️ ProFellow, LLC 2021, all rights reserved.