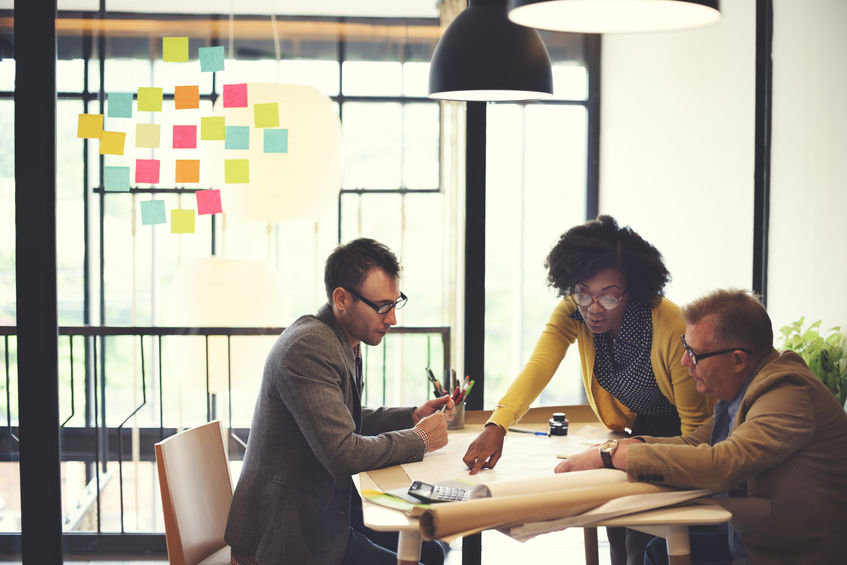 Are you looking to further your studies or gain advanced professional experience in the field of architecture? Check out these architecture fellowships in the U.S. and abroad supporting graduate study, professional development and travel.
Enterprise Rose Architectural Fellows are provided a unique three-year fellowship offering unparalleled learning and networking opportunities. Fellows work full time within their host organizations in cities like Denver, New York and Seattle, helping to build capacity and bringing fresh ideas. In exchange, the hosts provide mentorship and guidance, supporting the development of the fellows' careers with meaningful hands-on experience. Enterprise provides an annual stipend of $52,000, coaching and training, along with industry networking. Applicants must possess a professional degree in architecture.
The SOM Prize is a $50,000 research and travel fellowship that enables one outstanding applicant the opportunity to travel in connection with carrying out in-depth research on a subject of their choosing; to meet with other professionals in the field; and to pursue study outside the realm of established patterns. A second award, the $20,000 SOM Travel Fellowship, offers an applicant the opportunity to expand their professional education beyond the classroom through the observation of buildings, design, culture and history that can only be achieved through travel. Available to recent graduates. U.S. Citizenship is not required. Intent to apply due in April.
The Richard Morris Hunt Fellowship is awarded annually to an architect, potential leader in the field, alternatively French or American. This prestigious $25,000 award offers motivated architects an opportunity to travel for six months in the United States or in France, in a total immersion, for research and study of the approach to preservation, philosophical, historic as well as technical, in the other's country, including comparisons of codes and regulations as well as of professional training.
AAUW Selected Professions Fellowships provide opportunities for women to pursue graduate and first-professional degrees in architecture, computer and information sciences, engineering, and mathematics, fields where women traditionally have been underrepresented and where the employment outlook and earnings potential are strong. To address the underrepresentation of women of color in promising professions and encourage cultural diversity in these areas, fellowships in business administration, law, and medicine are also available, but only to women of color. Recipients must be U.S. citizens or permanent residents.
The Structural Engineering Travel Fellowship is a $20,000 award that aims to foster an appreciation of the aesthetic potential in the structural design of buildings and bridges by enabling a gifted graduate to experience works of architecture and engineering first hand. The Foundation hopes that the Fellow will in turn influence the practice and teaching of structural engineering in the future. Applicants must be graduating with a bachelor's degree, master's degree, or Ph.D. in Civil or Architectural Engineering with a specialization in Structural Engineering from a U.S. school. U.S. citizenship is not required.
The H. Allen Brooks Travelling Fellowship allows a recent graduate or emerging scholar of the built environment to study by travel for one year. The fellowship is not for the purpose of doing research for an advanced academic degree. Instead, Prof. Brooks intended the recipient to study by travel and contemplation while observing, reading, writing, or sketching. The fellowship recipient receives a $50,000 grant and may travel to any country or countries during the one-year period. The fellowship is open to a scholar who will have earned a PhD or advanced terminal degree related to architecture.
These scholarships aim to provide highly qualified students in the fields of music, performing arts, visual arts and architecture with an opportunity to complete a program of additional studies, with or without earning a formal degree, at a German institute of higher education. Graduating seniors or graduate students applying for this program must be enrolled at an accredited university at the time of application. A very limited number of scholarship holders who receive seven- to 24-month grants may be awarded a two-month language course grant.
A joint program of German Universities of Applied Sciences (UAS7) and DAAD, this program offers students a full academic semester of study abroad at one of the UAS7 universities in Germany followed by a one-semester professional internship experience in a company or research institute in Germany. Must be currently enrolled as sophomores or juniors in one of these fields – engineering, science, life sciences, business, management, economics, architecture, art, design, journalism, social work. If selected, you will receive a full tuition waiver for both semesters and are also eligible for a DAAD Scholarship or a UAS7 Travel Scholarship.
The Library of Congress invites qualified scholars to conduct research in the John W. Kluge Center using the Library of Congress collections and resources for a period of up to eleven months. Scholars who have received a terminal advanced degree within the past seven years in the humanities, social sciences or in a professional field such as architecture or law are eligible to apply. Fellows receive a stipend of $4,200/month.
The Baltimore Community Fellowships program seeks dynamic activists and social entrepreneurs interested in implementing projects that address problems in underserved communities in Baltimore city. Fellowship awards are in the amount of $60,000 over 18 months. Fellowships are for initiatives that take place in Baltimore City. Applicants may come from any field, including—but not limited to—business, management, the arts, law, medicine, education, architecture, and engineering. Individuals from underserved communities and people of color are strongly encouraged to apply.
The goal of the Switzer Environmental Fellowship Program is to support highly talented graduate students in New England and California whose studies are directed toward improving environmental quality and who demonstrate the potential for leadership in their field. The Fellowship provides a one-year $15,000 cash award for graduate study as well as networking and leadership support to awardees. 20 annual awards to students pursuing environmental policy, economics, land and water conservation, public health, journalism, architecture, environmental justice, business and law as well as sciences including biology, chemistry and engineering.
This new residence fellowship at the University of Miami supports work on topics related to the arts in Cuba between 1933 and 1958, including but not limited to visual arts, music, theater, dance, and architecture. Graduate students, postdoctoral and tenured scholars, and independent scholars working towards publication or comparable product are eligible for this award. Independent scholars are individuals such journalists, writers, filmmakers, visual and performing artists, and other humanists who are not employed as full-time academic faculty or working towards a terminal academic degree. Fellowships of $2,500 a month will be granted for 1-4 months.
The East-West Center (EWC) accepts applications from scholars and analysts who wish to undertake policy-relevant research and writing in one of the following areas: International relations in Asia; Political and economic change in Asia; U.S.-Asia relations; and/or Economic integration and architecture in the Asia-Pacific. The fellowship finances a 3-month residence at the East-West Center in Washington, D.C. The fellowship includes a monthly stipend of US$2,500 to $4,500 (dependent upon experience) and RT economy airfare to Washington, D.C. Applicants must be nationals of a country within the scope of their Fellowship.
The Winston Churchill Memorial Trust, in partnership with the British Council, is offering overseas traveling fellowships for UK Designers in the applied arts (architecture, interiors, product and graphic design). These Fellowships are normally for 6 weeks travel overseas with an average grant of over £6,000, and awarded for projects that add to international collaboration and understanding, and bring back knowledge and best practice for the benefit of others in the UK. As well as being a British Citizen, you must also be resident in the UK.
Each year, the Rome Prize is awarded to thirty emerging artists and scholars in the early or middle stages of their careers who represent the highest standard of excellence in the arts and humanities. Prize recipients are invited to Rome, Italy for six months or eleven months to immerse themselves in the Academy community. Each Rome Prize winner is provided with a stipend, meals, a bedroom with private bath, and a study or studio. Those with children under 18 live in partially subsidized apartments nearby. Winners of 6-month and 11-month fellowships receive stipends of $14,000 and $26,000, respectively.
© Victoria Johnson 2016, all rights reserved.