Wow, it's hard to believe that 2014 is already over, but what an amazing year it was! Thanks to you, our readers, we accomplished a ton.
Our readership more than doubled
Like 2013, we more than doubled our readership. More than 200,000 fellowship seakers visited ProFellow in 2014 to read interviews by former fellows, get application tips and discover fellowships. Our readers viewed more than 1,000,000 pages and spent a total of 11,000 hours on the site (that's 1.25 years of time!). Our number of registered database users increased from 7,000 to more than 15,000 and newsletter subscribers increased from 6,800 to 13,500.
We want to give special thanks to fellows Sareeta Spriggs, Débora Aponte Martínez, Richelle Thomas, Devon Rollins and Michelle Rau who contributed to our five most popular articles by social media shares this year.
We added tons of new fellowships
We added 165 new fellowship programs to our database bringing our total listed fellowships to 679! We're committed to curating the highest quality database of fellowships, including only those that are short-term, competitive and funded. We're thrilled to have added so many new programs in 2014 and look forward to adding even more next year.
Our alumni networking events were a huge success
This year we held 7 networking events in San Francisco, Washington, DC and Berlin, Germany and our International Fellows Network (IFN) grew from 400 to more than 1,000 members.
We launched a new site
We launched the all new ProFellow, which included a complete redesign of our website, blog and database, and all new database features to make finding your dream fellowship fun and easy. Some of the new features included text-based search, several new filters, and publicly viewable listings that can be shared via social media. Since launching the new site at the end of October, nearly 3,000 new users have registered for ProFellow, and on average, users are spending 43% more time on the site and are viewing 45% more pages.
Best of all, we welcomed the newest member of the ProFellow family
Penn Abram Johnson was born December 20, 2014 at 6:44pm. Ryan and I couldn't have asked for a better Christmas gift. Penn's already dreaming about his first fellowship!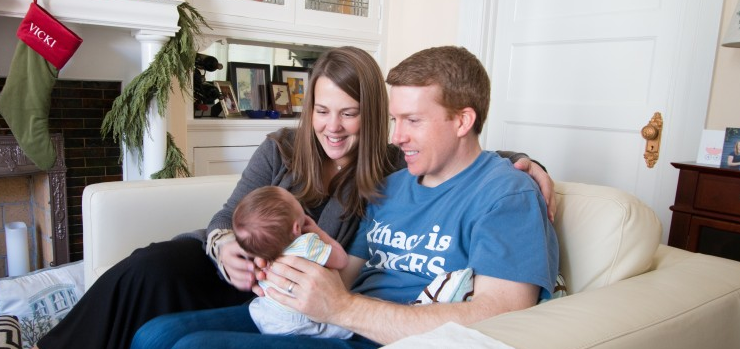 © Victoria Johnson 2015, all rights reserved