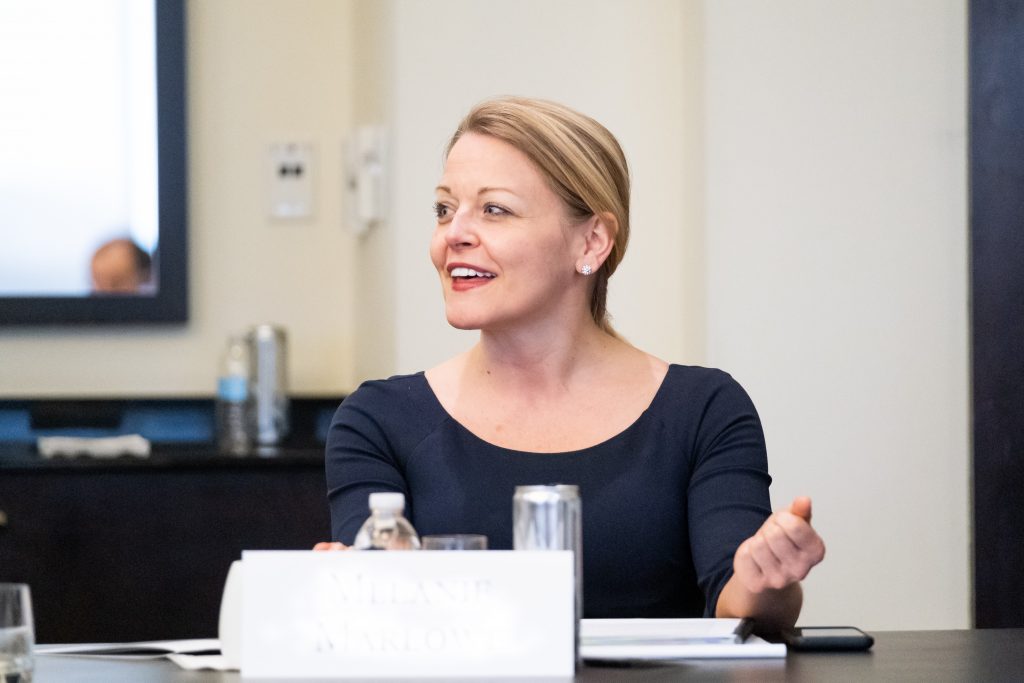 Sponsored by the Institute for Humane Studies
IHS Discussion Colloquia are designed for advanced graduate students and faculty members seeking in-depth discussions about specialized topics in the classical liberal tradition. Our Discussion Colloquia utilize a roundtable discussion model and take place over the course of a weekend with about 15 peers, a set of provided readings, and an expert discussion leader. During the course of the program, participants will have the opportunity to discuss intensely interesting and challenging topics with their peers, network together, share their research, and hone their classical liberal scholarship with new ideas, perspectives, and tools.
These programs are free to attend. IHS provides all materials, accommodations, and meals throughout the duration of the Discussion Colloquia. IHS also offers a generous travel stipend and $500 honorarium to help participants attend.
The Institute for Humane Studies will host three Discussion Colloquia during the spring semester in Arlington, VA. Participants can apply to any of the below programs.
Artificial Intelligence and Liberal Futurism | February 7–9, 2020
Many of society's leading engineers and computer scientists believe our world is on the brink of an intelligence explosion that will break and remake our civilization(s) in ways none of us will be able to predict. How can classical liberals prepare for this rapid expansion of intelligence and help contribute to ensuring it is a humanitarian success? How can we respond to potential catastrophes or doomsday scenarios which become all the more likely as technology becomes more powerful? How can we remain free in a world of potentially unlimited power? This seminar will engage scholars in discussing the future, its possible outcomes, its spontaneous character, and the implications for individual freedom.
Intersectionality and Individualism | March 27–29, 2020
Is it possible to theoretically and practically merge the intersectional and individualistic methods in the social sciences? Does one imply the other, or can scholars understand human behavior either without reference to individuals or without reference to the intersections of an individual's many different identities? This seminar will explore the contemporary concept of intersectionality and its place within a framework of methodological individualism, with particular emphasis on gender, race, religion, sexual identity, and individual agency.
Liberty, Responsibility, and Mental Health | April 24–26, 2020
Only individuals act and all individual actions accumulate into social movements, social institutions, or social problems. If classical liberals hope to maintain the freest societies possible, we will also have to advocate for the healthiest and most capable individual minds possible. This seminar will explore the rich and understudied tradition of caring for mental health within classical liberalism from the English Civil Wars and Restoration period right up through the present day. Participants will explore historical and current understandings of mental health, ways for individuals to become healthier decision-makers, and the ways a liberal worldview can positively contribute to individual and social health and wellness.
What to Expect
Participants will receive readers roughly two months in advance of the conference and should come thoroughly prepared to discuss the material. Discussion will be question-driven and will include a range of expertise levels. IHS Discussion Colloquia do not include any lectures, workshops, or presentations. They depend entirely on the quality of discussion each member brings to the table and the questions offered by the discussion leader. A full Discussion Colloquium consists of six sessions of one and a half hours each, and participants are required to attend all sessions and social events (including meals).
Application Process and Eligibility
Applicants will be notified of their application status within four weeks of applying. A completed application will include:
Brief description of your research interests
500-word personal statement
200-word response detailing the research areas you believe classical liberal scholars should be doing more work in.
Application Deadline
Applications are accepted on a rolling basis, but space is limited and seats are going fast. Apply now to secure your place.


Contact
For more information, contact DiscussionColloquia@TheIHS.org