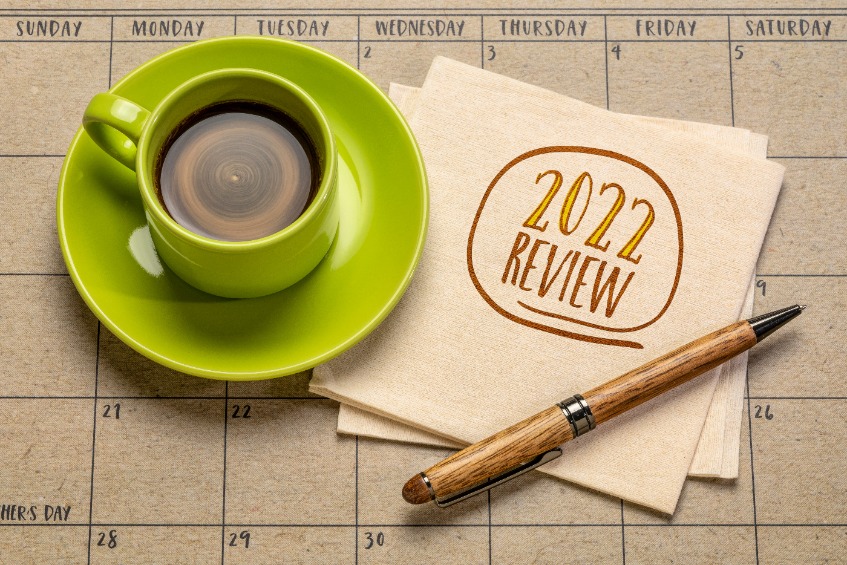 What an incredible year! In 2022, ProFellow achieved several significant accomplishments thanks to its millions of readers and valued partners. ProFellow is a women-owned social enterprise founded in 2011 and supported by a small team of dedicated people. Our mission is to make funding opportunities more accessible to diverse audiences and to share advice on the competitive application process. All of our content is voluntarily produced by current and former fellows who aim to pay-it-forward and inspire the next generation of aspiring fellows.
ProFellow's Founder Dr. Vicki Johnson, a four-time fellowship winner, established ProFellow in 2011 to address the challenge of inequity of access to information on fellowships and funding awards. Previously, this knowledge was only shared by word-of-mouth within privileged circles. Over the past decade, ProFellow has helped thousands of diverse fellowship seekers and graduate applicants discover and win funding opportunities to enhance their careers, avoid student debt, and do something exceptional!
Here are some of ProFellow's biggest accomplishments in 2022…
More than 1 million people discovered fellowships and fully funded graduate programs at ProFellow
In 2022 alone, more than one million fellowship seekers and prospective graduate students visited ProFellow.com. Readers viewed more than 3.5 million pages and spent more than 49,000 hours reading articles and discovering fellowships and fully funded graduate programs. More than 32,000 people globally signed up for our free fellowships database, bringing the total number of our members to nearly 220,000. Database subscribers created more than 87,000 bookmarks to fellowship and fully funded graduate school listings, which ensures they can easily find and apply to their favorite programs in the future, as well as discover related content like interviews with former fellows of these programs.
In addition, nearly 47,000 people subscribed to our mailing list and weekly newsletter, ProFellow Insider, to receive a digest of calls for applications, tips articles, curated lists of fellowships and fully funded graduate programs, interviews with fellows, and special events including workshops. Our newsletter subscribers consist of fellowship seekers, prospective graduate students, and organizational leaders at government agencies, NGOs, non-profits, and educational institutions including top universities.
We added nearly 1,000 fully funded PhD and Master's programs to ProFellow's free database
In January 2022 we added two new categories of programs to our open-access database: Fully Funded PhD programs and Fully Funded Masters programs. Since then we have added nearly 1,000 fully funded graduate programs to our database, and database subscribers have created more than 15,000 bookmarks to these programs. This significant new feature to our free database aims to make graduate school funding more accessible and dismantle the severe student debt crisis that hinders many people from attending graduate school or pursuing careers in the social impact sector. Ready to find new fellowships and fully funded graduate programs? Sign up to use the free database!
We published nearly 200 articles about fellowships and fully funded graduate programs
With the help of our community, valued partners, and hard-working team, we published nearly 200 pieces of content in 2022! This included a weekly article with upcoming fellowship deadlines that are 8 weeks away (just enough time to apply!), open calls for applications, tips articles for fellowship and graduate school applications, curated lists of fellowship programs and fully funded PhD programs and fully funded Master's programs by discipline, destination. We also prepared and published many written and video interviews with current and former fellowship winners and our popular "Top 10" articles, including the Top 10 Summer Fellowships of 2023, the Top 10 Most Popular Fellowships of 2022, and The 10 Trendiest Fellowships of 2022.
Here are a few of our favorite articles from 2022:
We hosted dozens of workshops and free webinars for fellowship and graduate school applicants
Throughout the year, ProFellow Founder Dr. Vicki Johnson gave live workshops and webinars to assist fellowship seekers and graduate school applicants with choosing the right programs and creating competitive applications. ProFellow hosted 12 application workshops, including our Personal Statement Bootcamp, Research Proposal Workshop, Resume & CV Workshop, Interview Secrets Workshop, Fulbright Applicant Mastermind, and How to Publish Your First Academic Journal Workshop, as well as free public workshops including the E2 1 Hotels Fellowship Application Workshop and The Mind Trust School Fellowship Application Workshop.
Dr. Vicki Johnson also hosted 11 free webinars, including How to Achieve a Top Graduate Degree Debt-Free: The MATCH ME Formula, How to Launch Your Social Impact Career Through Professional Fellowships, and Find 5+ Fully Funded Graduate Programs to Achieve Your Career Goals, among others. Watch the replays at the links! (And stay tuned for announcements for more live events like these in 2023!)
We spoke at 14 universities and organizations on fellowships
After a long hiatus from university tours, this year ProFellow re-launched this initiative to connect with students and graduates through ProFellow's Fall 2022 University Tour. During the tour, ProFellow Founder Dr. Vicki Johnson spoke virtually and in-person at 14 universities and organizations throughout the United States. Dr. Johnson gave her signature hour-long fellowship seminar How to Launch Your Social Impact Career Through Professional Fellowships and answered questions. Hundreds of students and faculty attended these events with positive reviews! Said one student
"Vicki is clearly so very knowledgeable, competent and kind. Her presentation was immensely clear and helpful and I feel like a whole new world of academic and career possibilities was just opened up to me." – student testimonial from Harvard's event
Please contact us if your university or organization is interested in participating in ProFellow's Spring 2023 University Tour or booking Dr. Vicki Johnson for a speaking event at drvickijohnson.com.
We partnered with social impact organizations and universities to help them attract high-quality and diverse applicants
ProFellow is able to provide our free comprehensive database and high-quality content thanks to the sponsorship of fellowship organizations and universities who recruit candidates through ProFellow! This year ProFellow partnered with nearly 70 organizations to share new fellowship calls for applications and related events with our readership of fellowship seekers. By working with partners who value diverse candidates from underrepresented backgrounds, we continue to help organizations and universities receive exceptional applications from students and professionals from groups traditionally underrepresented in fellowship and graduate programs. Some of our advertising options include calls for applications on ProFellow, newsletter ads in ProFellow Insider and Targeted Email Campaigns. Said one partner:
"Everything from start to finish with ProFellow has been admirably professional and excellent. Since we've started working with them, we've seen our fellowships grow, some of which we can directly attribute to ProFellow's work given the feedback of our fellows. By my analysis, ProFellow is one of, if not the best, advertising services we use given the high number of fellows we receive as a direct result of ProFellow's advertising."
ProFellow also forged new partnerships with a wide range of fellowship organizations, universities, and digital marketing companies globally including 10 Billion Strong, Activate, Annual Reviews Inc., Beyond the Ivory Tower, Center for Retirement Research at Boston College, Coro Fellowship for Public Service, Dismas House, Fellowships at Auschwitz for the Study of Professional Ethics, Govern for America, Insight Partners, Institute for Nonprofit Practice, Internet Society, John Michael Kohler Arts Center, Kirchner Group, Merrimack College, Rachel Carson Council, Smithsonian Environmental Research Center, The Mind Trust, and Virginia Humanities.
Learn more about our advertising options and read 5 Tips For An Effective Fellowship Recruitment.
Fully Funded™ Course students earned a cumulative $20 million in graduate school funding awards
Dr. Vicki Johnson's award-winning Fully Funded Course and Mentorship Program is an in-depth group coaching program for applicants to fully funded PhD and Master's programs. The program achieved an extraordinary number of new success stories this year! Since the program's founding in 2019, Fully Funded Course students have now accrued more than $20 million in funding awards for graduate school  – awards ranging from $20,000 to nearly $400,000 per university acceptance. Congratulations to the Fully Funded Course students who began their PhD and Master's programs this past year!
Thank you for an incredible year!
We want to give a huge thank you to all of the organizations, fellowship alumni, universities, and ProFellow readers who contacted us with new fellowships to add to our database. We're thrilled every time we add a new opportunity to ProFellow because we know someone will discover it and apply to do something exceptional.
We're excited to see what 2023 has in store for ProFellow. Thank you for your continued support!
---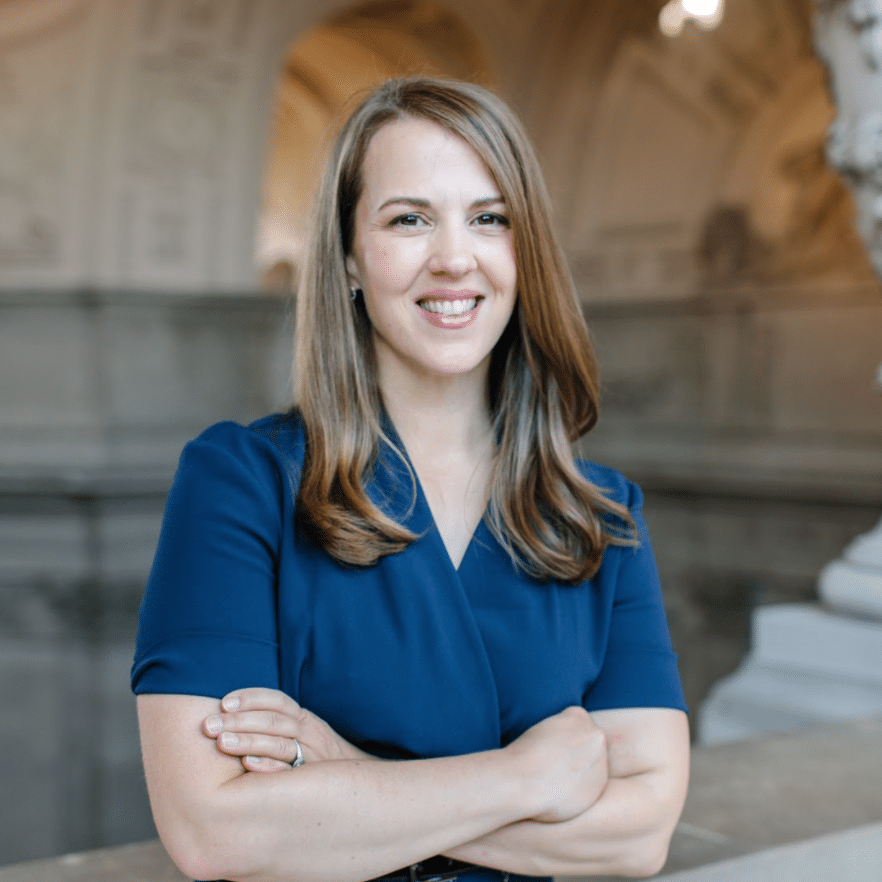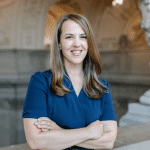 Dr. Vicki Johnson is the Founder and CEO of ProFellow™, the world's leading online resource for professional and academic fellowships. She is a four-time fellow, a top Ph.D. scholar, a Fulbright recipient, and an award-winning social entrepreneur. She is the Creator and Director of Fully Funded™, an award-winning online course and mentorship program for graduate school applicants seeking to find and win full funding.
© ProFellow, LLC 2022, all rights reserved