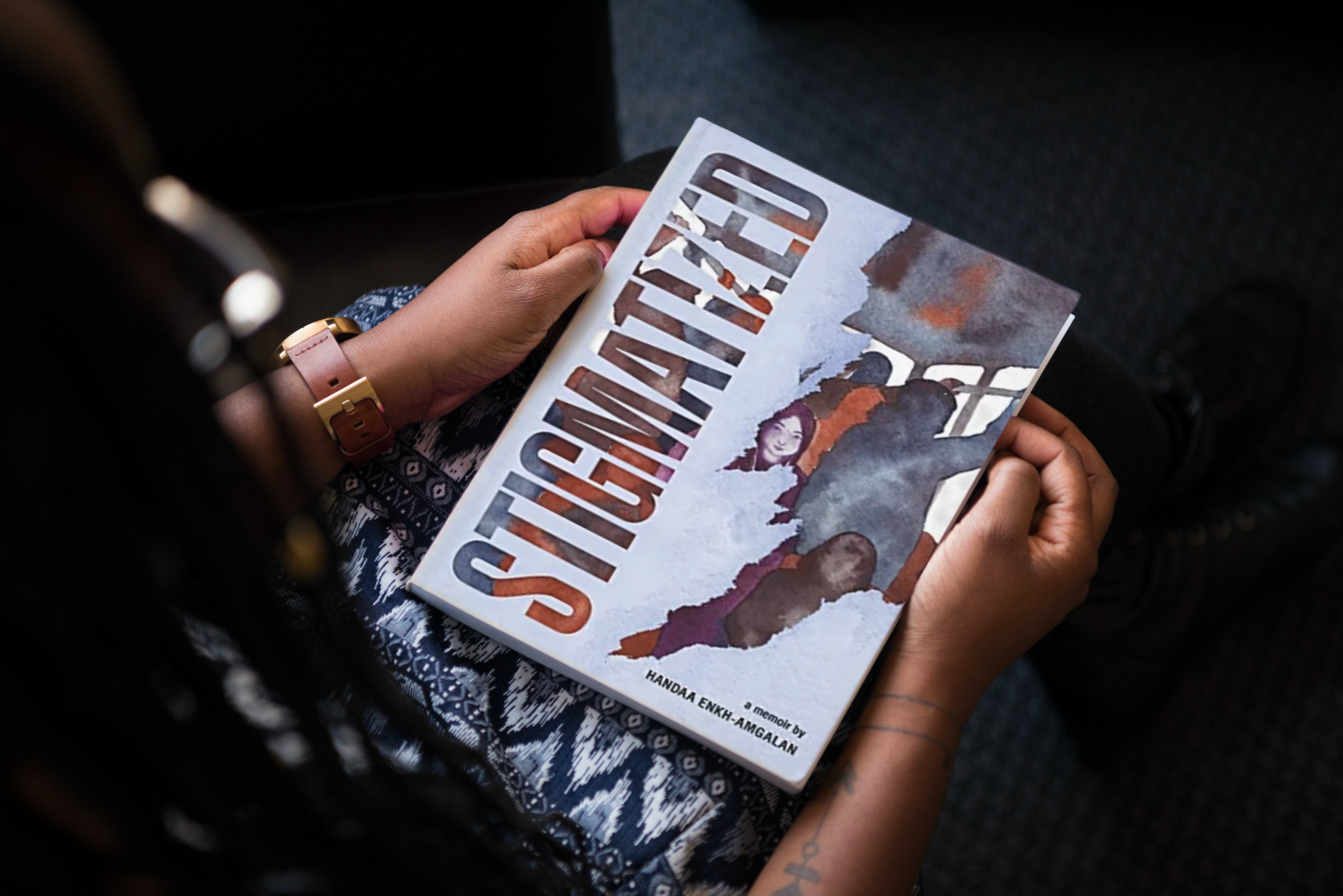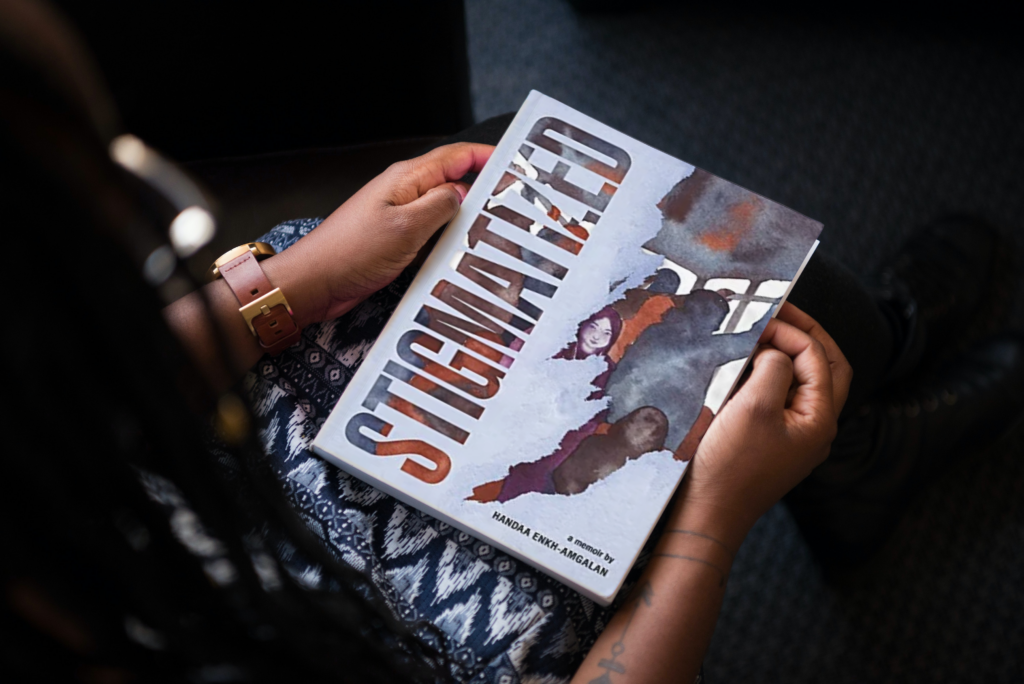 Book review by ProFellow Founder, Dr. Vicki Johnson
The book STIGMATIZED by Handaa Enkh-Amgalan is a powerful story of perseverance that I recommend to anyone who is on a challenging path to achieving their highest goals. STIGMATIZED is one of my favorite books of 2022, and I am pleased to share with the ProFellow community the backstory of this extraordinary autobiography.
STIGMATIZED: A Mongolian Girl's Journal from Stigma & Illness to Empowerment is the memoir of Handaa Enkh-Amgalan, a New York University graduate and humanitarian professional who now works for the International Rescue Committee in Kampala, Uganda. Handaa and I first connected in 2015, when she was an undergraduate international student at East Tenessee State University. Handaa emailed me because she was applying for the New York City Urban Fellows Program for recent graduates, a fellowship I undertook in 2001. She had great questions about the program; she asked me what they were looking for in candidates and questions about the interview process. She portrayed all the qualifies of a true Pro-Fellow – proactively reaching out to former fellows for advice, asking hard questions, and preparing extensively for this important application. When I read her draft application, I knew she was going to be successful. She was selected for the NYC Urban Fellows program in 2016, and the fellowship launched her early career in government and public policy, giving her a foothold into a permanent citizenship and social impact career in the United States.
Handaa and I connected on LinkedIn and stayed in touch there for many years. Yet, I still knew relatively nothing about Handaa's extraordinary life. She reached out to me unexpectedly in 2021 to share that she was about to publish her first book, STIGMATIZED. To give an overview of the book, she wrote to me:
"At the age of 15, I was diagnosed with tuberculosis [TB] and I was encouraged to hide my disease due to fears of social stigma and discrimination, especially as a girl. In many societies, including Mongolia, TB remains a highly stigmatized disease… However, living abroad, pursuing higher education, exploring new perspectives, and befriending individuals from different backgrounds made me realize that being a TB survivor was a part of my identity and I needed to embrace… By remaining silent, I did not know then that I was unconsciously contributing to the root cause of the problem. And this is what compelled me to write this book; I could no longer be part of the silence."
I was surprised and intrigued by Handaa's message. I knew nothing of Handaa's struggle with TB (nor have I ever knowingly met someone with TB) and as a public health scholar, I was eager to learn more about her story. Through her book STIGMATIZED, I learned that Handaa grew up poor in a shantytown in Mongolia, and was diagnosed with TB at age 15. She was committed to an infectious disease hospital for long periods of her adolescence and faced incredible stigma in her home country and even her family. However, she always dreamed of studying abroad in the United States, a dream that was considered unrealistic by her society. Over the course of her adolescence and young adulthood, she overcame incredible obstacles to not just manage and recover from severe bouts of illness, but to also study English, take the SAT, and apply to universities abroad, all of which required traveling by a crowded bus to a library with internet 2 hours from her home. These are just a few of the challenges she faced early on to ultimately achieve her dream of studying abroad in the U.S. at East Tennessee State University.
The story of her pathway to the New York City Urban Fellows program and a Master's degree at New York University is filled with hardships, as well as experiences of hope, connection, and resilience. STIGMATIZED is not just a thought-provoking, eye-opening, and inspirational memoir; the book also provides in-depth information and cited research on the burden and treatment of TB globally and the challenges caused by the social stigma TB sufferers face. Through this page-turner of a book, Handaa gives a human face to TB and begins dismantling the stigma of this disease through the grace and power of her words.
There are three important messages I received from this book, making it a book I will revisit again and again:
1. Your adversity can be your source of strength and uniqueness.
Handaa was afraid to share her story with TB in her graduate school application to NYU, and for good reason – the social stigma she faces is real. However, she chose to use this opportunity to come out of the shadows. When Handaa describes in her book how she nervously submitted her NYU application, one where she shared her TB story on paper for the first time, you will feel like you are reading the memoir of an old friend – one you have been rooting for all along. In her NYU personal statement, she expressed her struggle story as an inspiration story – one that inspired the selection committee. Handaa was not only selected for NYU's Master of Public Policy program, she was awarded a full scholarship for her degree. This story is an important reminder that no matter your setbacks, you are special and you should be seen.
2. Relationships matter.
Throughout the book, Handaa describes several key experiences where personal relationships that she formed through her kindness and proactiveness produced solutions to major challenges. Handaa continues to build relationships through her authorship and work, which are helping her to expand the impact of her personal mission: humanizing and destigmatizing TB.
3. When you come out of the shadows, you are not leaving darkness; you are attracting light.
The adversity and stigma that Handaa and others diagnosed with TB face are not gone. But by courageously coming out of the shadows and sharing her important life story on a large scale, Handaa has attracted a global community of supporters and has created a spotlight on the important challenge of destigmatizing TB and other illnesses. Handaa continues to pay it forward through her commitment to public service and her advocacy on behalf of the global TB community.
If you have a personal mission like Handaa's or need a source of inspiration as you aspire to big goals, I implore you to read STIGMATIZED. Handaa's powerful story of empowerment will inspire generations of readers to come out of the shadows to cultivate their own community, find inner strength, and pursue their purpose.
To purchase STIGMATIZED by Handaa Enkh-Amgalan, please visit this page.

(This is not an affiliate link.)
---
Book author Handaa Enkh-Amgalan was raised in Mongolia at a time of social,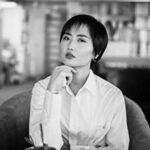 political, and economic upheaval, and educated in Europe and the United States. As a survivor of tuberculosis, Enkh-Amgalan brings a unique perspective on the toxic yet universal narratives around personal battles. She believes that ownership of such struggles can turn them into proud symbols of strength. Refusing to be ashamed or silenced, she writes to promote survivor culture, fight stigma, and reclaim her identity along the way.
Enkh-Amgalan earned a Master's degree from New York University in public policy and a Bachelor's degree in economics from East Tennessee State University, and today she works in the global humanitarian sector, specializing in refugee empowerment. She currently works in Uganda, leading a refugee response project to ensure program quality and accountability to affected populations. Previously, she has been awarded public service fellowships from the New York City Urban Fellows Program and the New York City Mayor's Office for Economic Opportunity. If you want to connect with Handaa or share relevant resources, you can reach her here.
© ProFellow, LLC 2023, all rights reserved