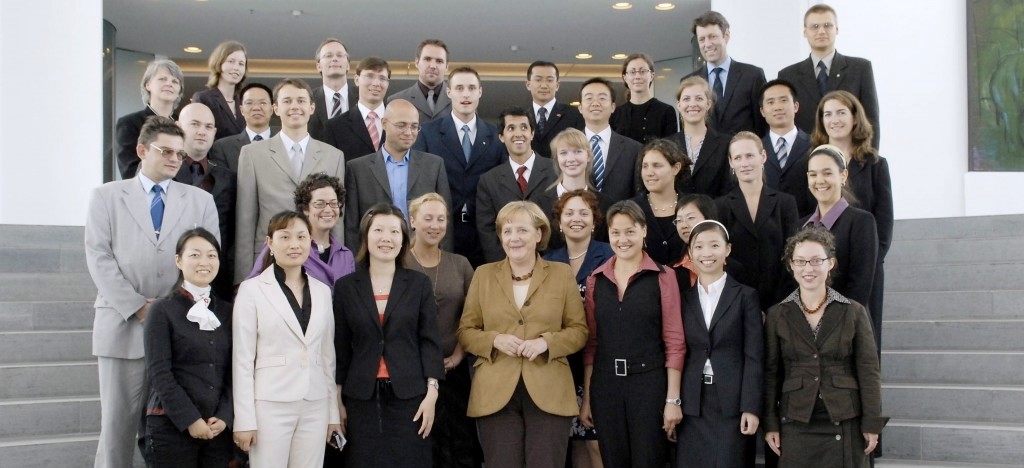 Sponsored by the Alexander von Humboldt Foundation
Are you a rising leader of tomorrow? Would you like to spend one year conducting a project of social significance in Germany?
The Alexander von Humboldt Foundation's prestigious German Chancellor Fellowship Program (BUKA) offers you the opportunity to conduct an independent year-long research project at a German host institution of your choice and to join a diverse, lifelong network of scholars. In addition to receiving a monthly stipend of EUR 2,150 to 2,750, paid travel expenses, and a German language course, each German Chancellor Fellowship class takes part in a study tour together throughout Germany, during which they meet the Federal Chancellor of Germany.
Applications for the 2019-2020 fellowship are now open and close on September 15, 2018. Applicants are strongly encouraged to begin contacting potential host institutions as soon as possible.
Eligibility requirements:
Citizenship of the United States, the Russian Federation, the People's Republic of China, Brazil or India
Bachelor's or comparable academic degree completed less than twelve years prior to the starting date of the fellowship (October 1 of the year following application)
Demonstrated leadership potential; applicants whose background is largely academic should also have gained some leadership experience beyond their own research activities
Either English or German language skills
Program benefits:
Fellowship grant of 2,150 EUR, 2,450 EUR or 2,750 EUR per month, depending on qualifications
Allowance for a stay of one to two months at an additional institute in Europe
Two-week study tour of Germany, including a reception at the Federal Chancellery
Allowance for research costs amounting to 500 EUR per month
Lump sum for travel to and from Germany if costs not borne by a third party
Allowances for family members accompanying the fellow to Germany
German courses in the fellow's own country prior to the stay in Germany as well as during the stay in Germany to intensify the knowledge of German acquired during the intensive language course
Extensive alumni sponsorship after the stay in Germany has been completed
Candidates from all professions and disciplines are encouraged to apply. Applicants should possess an interest in international issues and demonstrated leadership potential in their respective fields. Fellows will be recruited from a broad range of areas such as politics and public policy, law, media, business, the non-governmental sector, the arts, and more.
Visit the American Friends website for the last round of fellows and their profiles here.
What will fellows accomplish during their year in Germany?
During their time in Germany, Federal Chancellor Fellows conduct original, independent projects at their host institutions. Projects should have a long-term and visible social impact and help to advance fellows' careers and professional development.
Fellows are mentored by hosts in Germany, whom the fellows have chosen on the basis of their expertise in their respective areas. Through their experience in Germany, fellows will acquire greater knowledge of their fields, gain new international experience, and strengthen their intercultural competence – all essential qualities for future professional leaders.
What does the application entail?
A project plan (approx. 3 pages)
A detailed statement of support from a host in Germany (For information about finding a host, click here)
Two letters of recommendation from individuals qualified to comment on the candidate's professional, personal, and/or academic background
Application deadline:
September 15 annually


Should you wish to receive further updates or have any questions, please feel free to contact [email protected].
Want to learn more about similar fellowships? Check out the Alexander von Humboldt Foundation's full list of programs!
For the latest updates on American Friends and AvH programs, follow us on Twitter, join us on Facebook and LinkedIn, and check out our blog.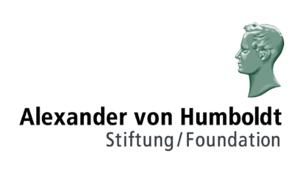 About American Friends and the Alexander von Humboldt Foundation
American Friends of the Alexander von Humboldt Foundation (AFAvH) is the professional partner of the Alexander von Humboldt Foundation (AvH) in the United States and is a U.S. 501(c)3 charitable organization. The Alexander von Humboldt Foundation promotes academic cooperation between excellent researchers and other professionals from abroad and from Germany.