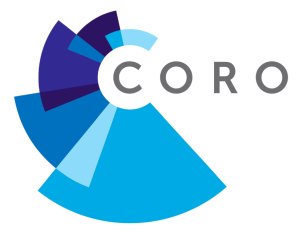 Sponsored by Coro
The CORO Fellows Program is a nine-month, full-time, graduate-level leadership training program that prepares early career professionals and recent graduates for effective and ethical leadership. The Program runs from August to June in several CORO Centers: San Francisco, Los Angeles, New York, Pittsburgh, and St. Louis.
The Fellows Program is founded on CORO's unique curriculum of core leadership skills training paired with real-world experiences. No two days are alike for CORO Fellows. The rigorous, nine-month program uses the urban environment as a classroom, and includes placements in business, government, non-profit, labor and campaign sectors, with hands-on experience and opportunities to learn from key influencers and thought leaders shaping future agendas. At each project, Fellows do valuable work with concrete deliverables that supports the organization's mission. Additionally, Fellows participate in group interviews with prominent city leaders and leadership seminars to learn how to critically examine and collaborate to address complex issues.
Fellows Program Components:
In addition to substantive skill-building and personal growth, Fellows also benefit from inclusion in an extensive professional network. CORO boasts over 10,000 alumni who represent all sectors of business, government, and community organizations.
Tuition waivers and payment schedules vary between CORO centers. Please visit each CORO center page to learn specifics.
NEW YORK | LOS ANGELES | PITTSBURGH | ST. LOUIS | SAN FRANCISCO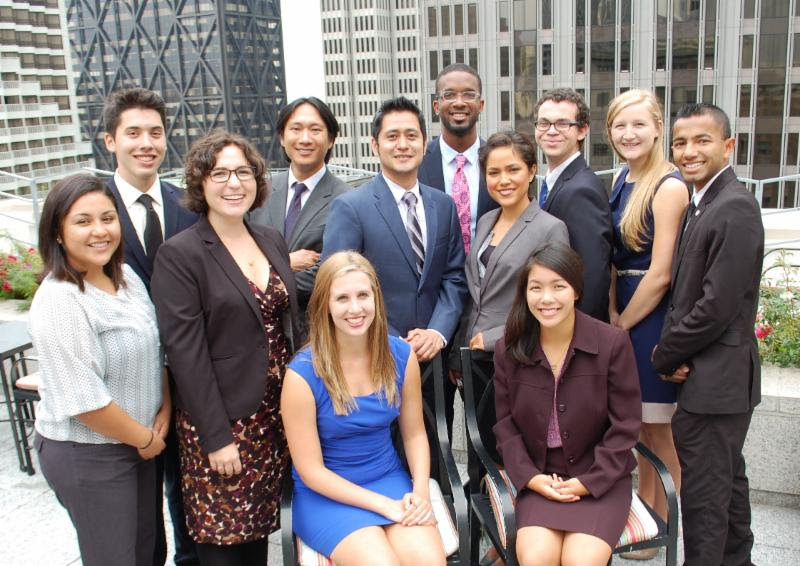 CORO has partnered with a number of graduate institutions across the country to offer special credit, scholarships, and admissions consideration to CORO Fellows upon completion of the program.
Partnerships include:
Baruch College School of Public Affairs, New York – Baruch has established a special $5,000 Dean's Scholarship for eligible Coro alumni interested in continuing their education through the Executive MPA program.
Jack, Joseph and Morton Mandel School of Applied Social Sciences (Mandel School), Case Western University, Cleveland – Under this partnership, the Mandel School will provide $11,500 in annual scholarships (up to $23,000 for two year program) in addition to a living stipend of $6,000 annual (total of $12,000 for two year program). The total financial package is $17,500 annually or $35,000 for two years.
The George Warren Brown School of Social Work at Washington University in St. Louis –$20,000 scholarship award for two years of study towards a Master's in Social Work degree. Also, MSW-accepted students can defer acceptance for one year in order to complete the Coro Fellows Program.
H. John Heinz III School of Public Policy and Management at Carnegie Mellon University, Pittsburgh – Opportunity for admission into an accelerated, one-year Masters degree program and a minimum $10,000 scholarship per semester.
Graduate School of Public and International Affairs at University of Pittsburgh – Waived application fees for Masters level programs. Upon acceptance, a minimum $5,000 scholarship per year. Joint enrollment opportunities are available, at a reduced rate, for current Pittsburgh Fellows.
Milano Graduate School of Management and Urban Policy at the New School for Social Research, New York – Upon completion of the Fellows program and university admission, 12 credits (of 42) towards a degree.
University of San Francisco, Graduate Program in Public Affairs and Practical Politics – For Coro Fellows, the University of San Francisco grants automatic admission with a 50% scholarship to the Master of Public Affairs Program, waives the application fee, waives the GRE requirement, and waives the final semester-long internship.
University of Southern California Price/Coro Alumni Fellowship Program – USC Price has established a special $10,000 fellowship for alumni of the Coro Fellows program. This award will be disbursed over a two year period ($5,000 per year). These fellowships are in recognition of the work Coro fellows have done, their commitment to public service, and their contributions to the betterment of society. Coro alumni may be eligible for additional funding through Dean's Merit Scholarships. Application deadline: December 15 for fall enrollment.
Applications for the 2015-2016 cycle are now open. Application deadline is:  January 23, 2015.
To start your CORO journey, click here to fill out a pre-application.
For more information on CORO Fellows Program, click here to visit the Fellows Program website or email corosfapply@coro.org for more information about the Fellows Program.