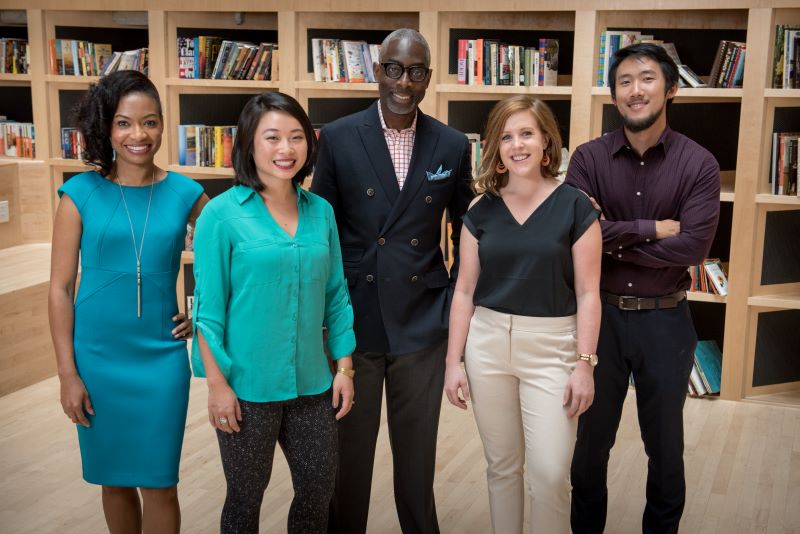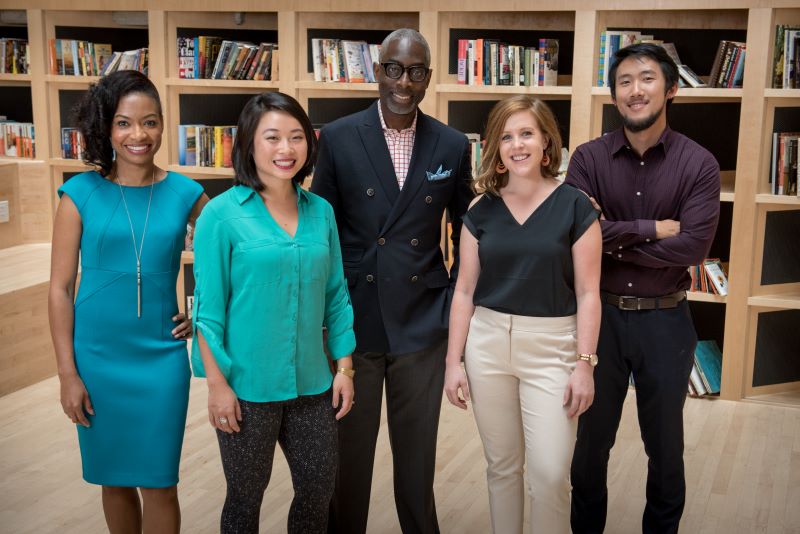 Sponsored by Education Pioneers
About the Fellowship
The Education Pioneers Impact Fellowship provides talented professionals an opportunity to address critical challenges in the education sector, addressing systemic inequities and helping to close the opportunity gap. We recruit professionals with skills in data analysis, strategy, and project management to partner with leading K-12 school districts, charter schools, and other education organizations and to grow as leaders.
Impact Fellowship Features
High-impact work experience in the education sector
10-month placement on a mission-critical project aligned with your professional background and skills
Supervision and management by an experienced organization leader
$47,500 stipend ($58,000 annualized) (before taxes and other withholdings)
Leadership Development
Practice leadership competencies and skills that will prepare you for success
Interactive study and exploration of key education issues with sector leaders
Collaborate with peers who will support and fortify your career
Career Support
Long-term professional connections with a dedicated cohort of peers
Access to a nationwide network of industry leaders, more than 750 partner organizations, and over 4,000 EP Alumni
Advice, support, collaboration, and job opportunities from the EP network
Required Qualifications
Bachelor's degree
Two years of full-time, professional work experience
Commitment to Education Pioneers' mission and core values, and a passion for social impact
Authorization to work in the United States on a full-time basis for the entire program (international students eligible only if visa assistance is not required)
Commitment to the full program term, including the ability to complete 10 consecutive months of employment, attend programming, and other mandatory aspects of the Fellowship
Preferred Qualifications
Strategic, creative problem-solver
Track record of success in academic and professional settings
Strong communication skills to effectively engage with a diverse group of colleagues and stakeholders
Experience in data and analysis and/or project management
(professional experience outside of the classroom is strongly preferred)
Intermediate to advanced skills in Excel
Intermediate skills and knowledge in Tableau, SPSS, STATA, or other data visualization and data management software is a plus
Placement Locations
Chicago, IL| DC Metro Area | Denver, CO | Greater Boston Area | Kansas City, MO | Los Angeles, CA | Memphis, TN | Nashville, TN | Newark, NJ | New Orleans, LA | New York, NY | San Francisco Bay Area (CA) | Tulsa, OK
---
Education Pioneers believes it is critical for leaders in urban education to reflect the communities they serve. We actively recruit those who identify as part of historically marginalized communities, including people of color and individuals from the LGBTQIAA+ community, to join the Education Pioneers network. We support equal opportunity for all people and we strongly encourage candidates from diverse backgrounds to apply for the Fellowship.
About Education Pioneers

Extraordinary change requires extraordinary people
Education Pioneers recruits, develops, and connects talented professionals from diverse personal and professional backgrounds—including graduate students—to work for K-12 school districts, charter schools, and other education organizations. Our Pioneers work on issues related to student data analysis, operations, program or project management, strategy, and more. They are creative problem-solvers, ambitious, collaborative, and values-driven professionals whose work outside of the classroom contributes to student and teacher success inside the classroom.
Unique in scale and scope, EP is one of the only organizations to bring diverse talent into the education sector and prepare them to lead meaningful change as they advance in their own careers.
Since 2003, we've partnered with over 750 education organizations across the country to connect them with the talented people they need to drive forward mission-critical work for students—with more than 4,000 EP Alumni to date and counting. EP Alumni currently lead or contribute to work that impacts public school students across the nation—most of whom are students of color and come from underserved areas.
•More than 50% of EP Alumni self-identify as leaders of color or multiethnic
•Black and Latino EP leaders in education serve as senior managers at five times the rate as their private sector peers
•9 out of 10 EP Alumni believe that EP is an asset to their resume.
•More than 70% of EP Alumni in the workforce are working in education, in increasingly senior-level roles: EP leaders in education serve as senior managers at three times the rate as their private sector peers.
How to Apply
The application for the 2021 Impact Fellowship launches on Tuesday, February 9, 2021.
The first application deadline is April 6, 2021.

Have questions? We want to talk to you! Schedule a time to chat with a recruiter to learn more here.
---
Not ready to apply? Bookmark the Education Pioneers Fellowship to your ProFellow account.