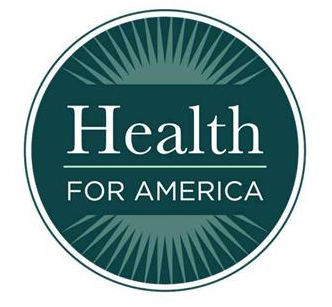 Health for America in partnership with mHealth for the underserved (a collaboration between One Economy Corporation, Children's National Medical Center, Amplify Public Affairs and its Health in Place (HIP) Advisory Board) and XLerate Health announces a summer program to incubate, test and launch applications specifically focused on childhood asthma in low-income communities in Washington, D.C. and Louisville, KY. This unique program, presents an opportunity to utilize disruptive mobile technologies to greatly improve health conditions of populations that need it the most.
Chronic disease accounts for more than 70% of deaths in the United States, with health outcomes seemingly worsening each year. Health disparities by race, income level, and state mean that the needs of vulnerable communities are largely going unmet. Meanwhile, the rapid growth of mobile technology ownership within these same populations creates an unprecedented opportunity for mobile health interventions.
Six to ten fellows from diverse backgrounds will work with target communities in Washington, D.C. and Louisville, KY. Fellows will begin by conducting a needs assessment and an environmental scan of mobile solutions that address childhood asthma. Fellows will then participate in a hackathon with the local DC tech community to either improve on existing products or create new solutions to meet the community's needs. Using entrepreneurial techniques, fellows will iterate the applications developed based upon community feedback. Throughout the program, fellows will have classes and mentorship from thought leaders in health innovation.
This program will provide fellows with unique insights into health, innovation and entrepreneurship while giving back to the community. The program runs from June 10, 2013 to August 4, 2013 and fellows will receive a stipend of $1,500. Fellows will be chosen based on aptitude, creativity, integrity, teamwork and leadership.
Health for America is looking for passionate change makers from a variety of backgrounds including the fields of technology, computer science, art, design and health. Applicants must be a college graduate and have completed their degree after May 2010 to be eligible. Applications from current seniors are welcome, but all fellows are required to have graduated by June 10, 2013. The fellowship is restricted to US Citizens only.
Early deadline with first prefence for city placement: Noon, Monday April 15, 2013
Final deadline: Noon, Tuesday April 30, 2013
To get more information and apply, please visit:  http://www.healthforamerica.org/fellowship/summer-program.html