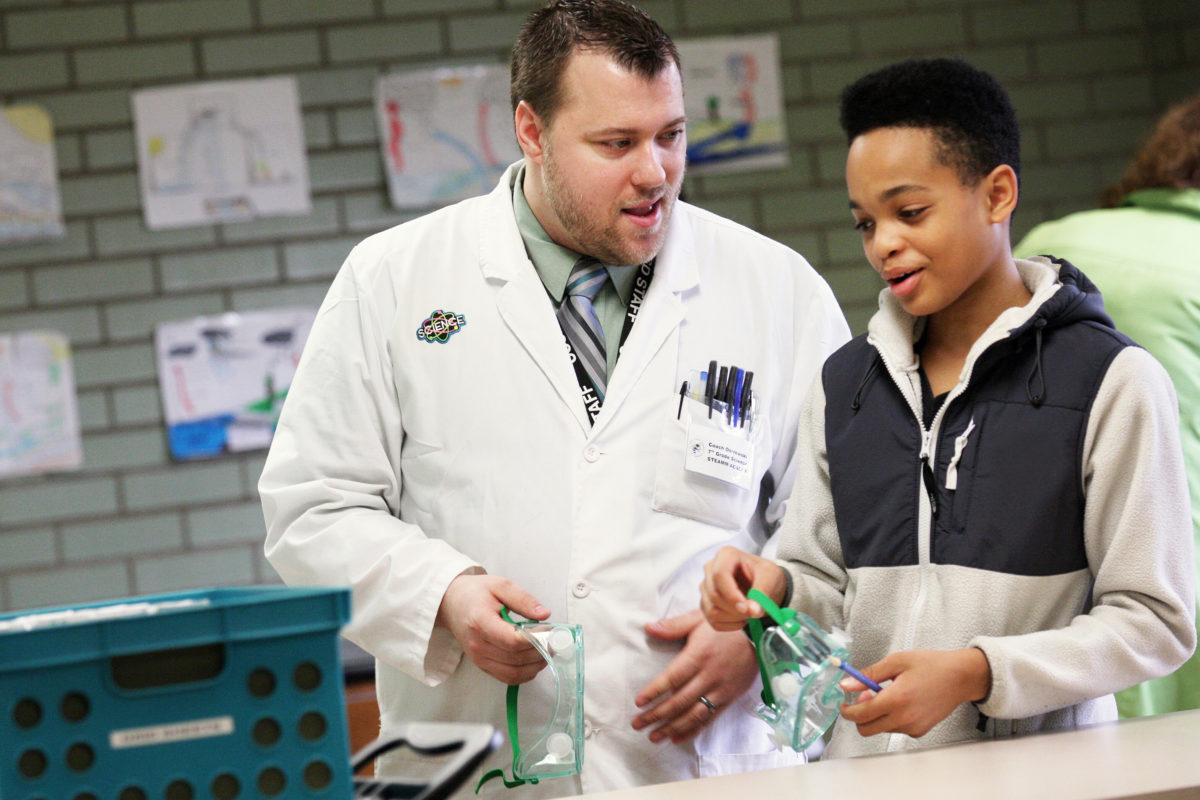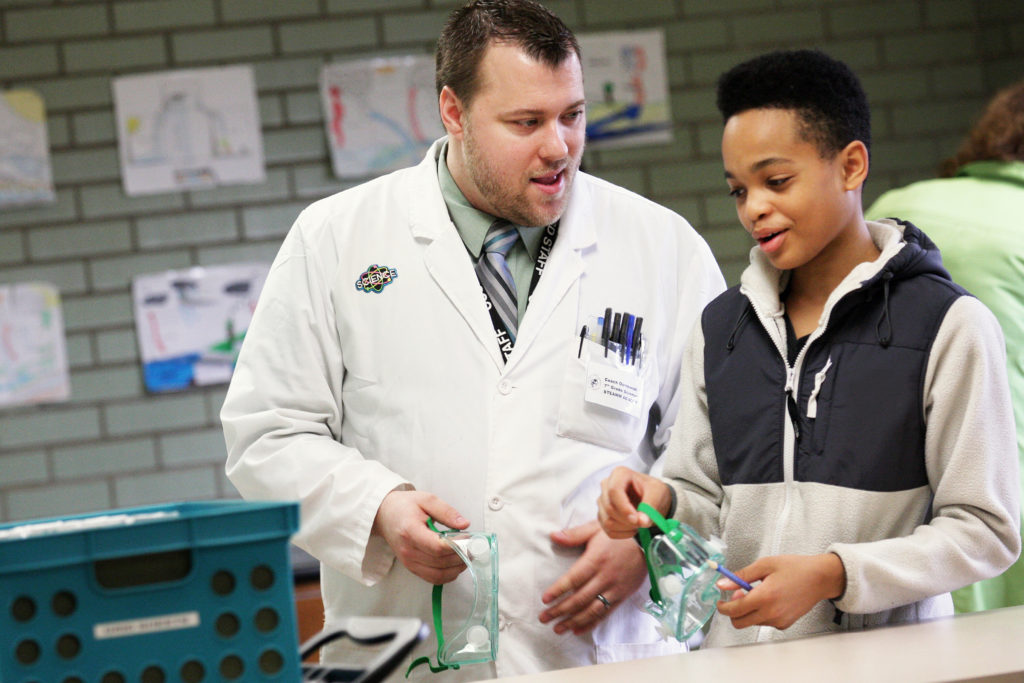 Sponsored by the Woodrow Wilson National Fellowship Foundation
For high-achieving candidates who show promise as teachers—including graduating college seniors, recent graduates, and mid-career or second-career professionals—the highly selective Woodrow Wilson Georgia Teaching Fellowship offers qualified individuals a prestigious gateway to careers in teaching. Research has shown that attracting the best and brightest teachers to high-need classrooms is the single most powerful way to close the achievement gap and ensure success for all students.
The traditional education school curriculum once kept teacher candidates sitting in seminars, with only a brief practicum—"student teaching"—at the end of the program. The WW Teaching Fellowship is designed to provide an intensive classroom experience from the beginning, along with content-rich courses in candidates' fields of expertise.
This master's-level program enables new teachers to jumpstart their career with an important and rewarding credential already in hand. In addition, the Fellowship provides continued support from veteran teachers and university faculty throughout the first three years of teaching. Studies show that strong mentoring is a key factor in new teachers' success and satisfaction.
To date, the Woodrow Wilson National Fellowship Foundation has launched its Teaching Fellowship in five states—Indiana, Michigan, Ohio, New Jersey, and Georgia—working with 28 universities to recruit the best and brightest to teaching careers in science and math, the areas of greatest need, in these states' high-need urban and rural schools. Several other states are in conversation with the Woodrow Wilson Foundation about creating their own versions of the Woodrow Wilson Teaching Fellowship, most focused on science, technology, engineering, and math (the STEM fields).
The program also aims to improve the quality of teacher education throughout a state's colleges and universities, both by promoting innovation at the participating institutions and by raising the bar for other institutions.
How do the Woodrow Wilson Georgia Teaching Fellowships work?
The participating universities—selected for their leadership, commitment to the goals of the Woodrow Wilson Teaching Fellowship, and capacity and willingness to create exemplary programs in STEM teacher education—have each developed a teacher preparation program in science and/or math that includes intensive, clinically based master's degree work. All such programs are based in the arts and sciences, involving both STEM faculty and education faculty.
Drawing on leading research and innovative models of teacher preparation, the Foundation sets high standards for teacher education programs and receiving schools selected to participate in the Fellowship initiative. Fellows must also meet high admission standards.
Fellowships, offering generous financial support ($30,000), are open to college seniors, graduates, and career changers who have completed an undergraduate math or science major, graduated with a G.P.A. of 3.0 or higher, and demonstrated—via application essay, interviews, professional certifications, service records, and recommendations—strong potential and a clear commitment to teaching in high-need urban and/or rural schools.
After graduation, Fellows commit to teach in an urban or rural high-need school for three years. Fellows teach in schools with high-need student populations, but also with strong leadership and support.
Once they begin teaching, Fellows receive three years of mentoring from their universities and experienced teachers in their schools, using both state guidelines and nationally derived Woodrow Wilson standards for mentoring and evaluation.
Why Woodrow Wilson?
The Woodrow Wilson National Fellowship Foundation has created and administered highly competitive fellowships for 70 years. It's nearly 23,000 Fellows have won 15 Nobel Prizes, 37 MacArthur "genius grants," and most other major awards. They occupy key leadership positions in academe, government, business, the arts, and non-profit organizations. Since the early 1980s, the Foundation has also built partnerships between schools and universities to strengthen teachers' professional development. The Foundation's president, Arthur Levine, is a nationally known expert on teacher education who served as president of Teachers College, Columbia University for 12 years. The Woodrow Wilson Teaching Fellowship flows from the findings of his six-year study of America's schools of education.
Application Deadlines
Apply by one of the three upcoming deadlines.
October 17, 2017
November 30, 2017
January 31, 2018



To learn more and apply, visit us here.