Sponsored by New Sector Alliance
Passionate about alleviating poverty, closing the achievement gap, engaging in environmental issues, working toward healthier futures, and more? Consider applying to a New Sector Fellowship, a paid intensive opportunity for emerging leaders and students who are committed to the social sector.
New Sector matches committed, interested, and skilled early-career leaders with a nonprofit organization in Boston, San Francisco, Chicago, or the Twin Cities to serve full-time completing projects that allow organizations to more effectively achieve their missions. Fellows join a peer-learning community where they participate in training, mentoring, and coaching to build skills needed for social sector careers. There are two fellowship options:
The Summer Fellowship Program is an intensive 11-week summer program for undergraduate students, recent college graduates and Master's students with 2+ years of post-college work experience, and 1+ year of Master's study completed. New Sector Summer Fellows serve full-time completing capacity-building projects that allow organizations to more effectively achieve their missions. Summer fellowship dates: 

June 6, 2016 – August 19, 2016

 or June 13, 2016 –

August 26, 2016
The Residency in Social Enterprise (RISE) Fellowship Program is an 11-month AmeriCorps program designed for recent college graduates with up to 5 years of post-college work experience. As full-time AmeriCorps members, RISE Fellows commit to serving a total of 1,700+ hours (which includes time in training) and are eligible for certain AmeriCorps benefits, such as an Education Award at the completion of service. RISE Fellowship dates: 

September 6, 2016 to July 28, 2017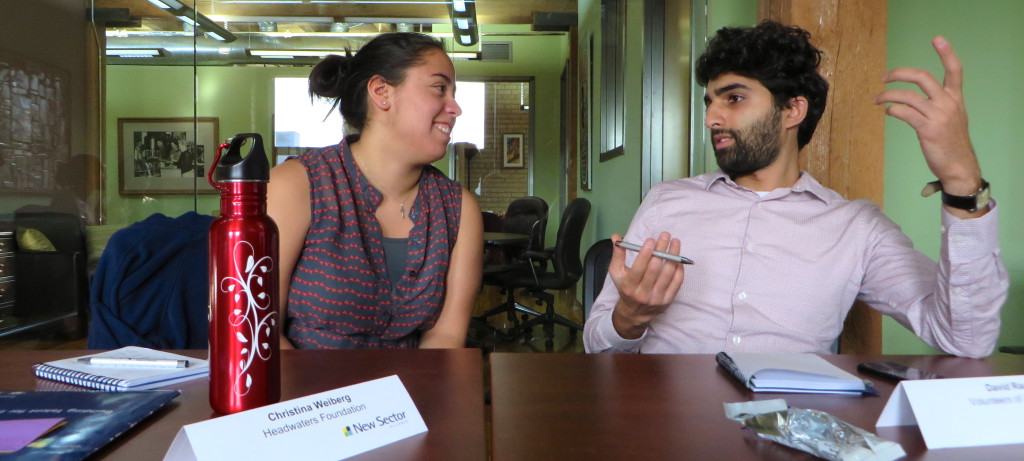 New Sector Fellows also hone their leadership skills through New Sector's intensive Social Impact Leadership Curriculum, which covers topics ranging from career development to nonprofit finance and marketing to emerging trends in the social impact sector. New Sector's leadership development program includes the following trainings provided by management consultants, nonprofit leaders and other social sector experts:
Intensive kickoff training
Bi-weekly workshops
Bi-weekly small group peer Learning Teams
In addition, during the program, all Fellows are paired one on one with a management consultant or nonprofit executive for Mentorship.
Guest author Phillippe  Cunningham described his experience as a RISE Fellow:
"I began serving at the Amherst H. Wilder Foundation in St. Paul, Minnesota with their Youth Leadership Initiative (YLI) program. YLI is a youth-led program that serves approximately sixty 14-18 year olds by supporting their leadership development in three areas: awareness of self, cross-cultural competency, and action in the community. I love the work I am doing with YLI. Every week I get to engage in adult-youth partnership while co-creating a new paradigm in youth leadership." Read more.
The next application deadline is February 1st!
Learn more, connect with us, and apply at http://newsector.org.