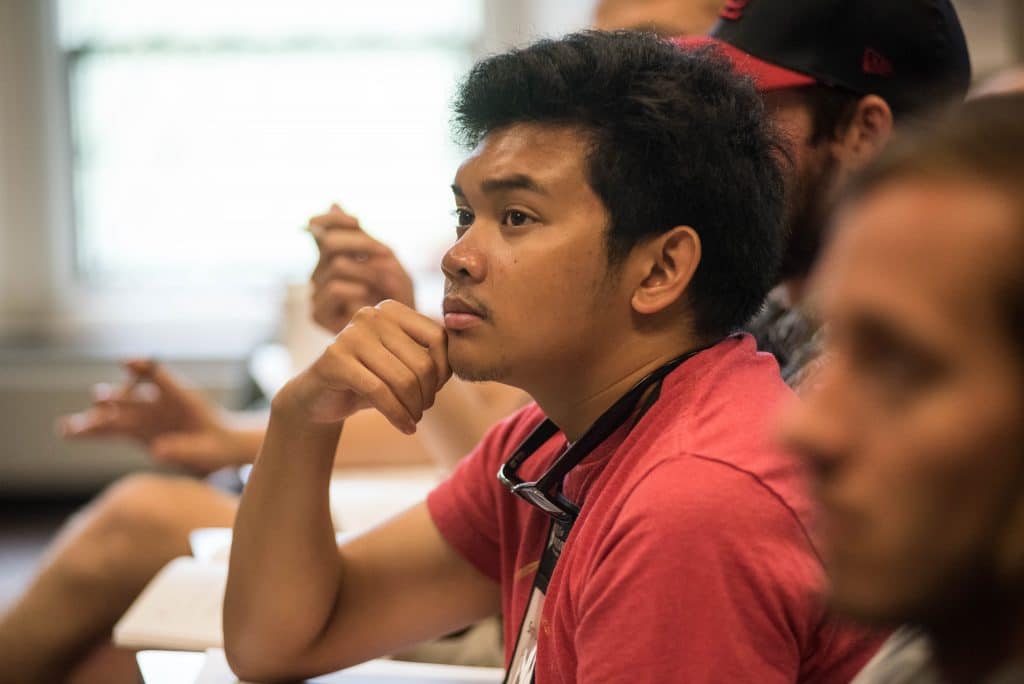 Sponsored by the Institute for Humane Studies
Join aspiring PhD students and faculty mentors in your discipline for a fully funded weekend workshop that will get your academic career off on the right foot.
The Institute for Humane Studies (IHS) is pleased to invite you to participate in Graduate School 101 this September! This workshop is designed for advanced undergraduate and master's students who are interested in pursuing a PhD. This weekend-long workshop will take place this September in Northern Virginia and will provide participants with a chance to discuss the nuances of the academy, have questions answered, and explore key considerations they should make before beginning the application process.
Faculty leaders will explore topics such as choosing a PhD program, where to find funding, best practices for applications, what to expect from your first year in a program, and more. Participants will have a chance to workshop their cover letter, C.V., and writing sample, as well as take part in breakout groups specifically for Economics, Political Science, Philosophy, and History, depending on their discipline.
The program is free to attend. Space is limited; apply by August 2, 2019.
Date and Location
Graduate School 101
September 20-22, 2019 | Arlington, VA
Costs and Accommodations
The workshop is free to attend. IHS provides all materials, accommodations, and meals throughout the duration of the program. IHS also offers a generous travel stipend and $100 honorarium to help students attend the workshop.

Double-occupancy hotel accommodations in Arlington, VA are included and all meals can accommodate standard dietary restrictions.  
Eligibility and Requirements
Graduate School 101 is open to advanced undergraduate students, recent graduates, and graduate students who are interested in pursuing a PhD or are preparing to apply for a PhD program.
Ideal candidates are also those interested in the research and development of classical liberal ideas such as free speech, economic freedom, and individual rights. Preference will be given to students who are interested in or actively pursuing an academic career.
Deadline to apply: August 2, 2019.


Contact
For more information, contact IHS at GraduateSchool101@TheIHS.org.
---