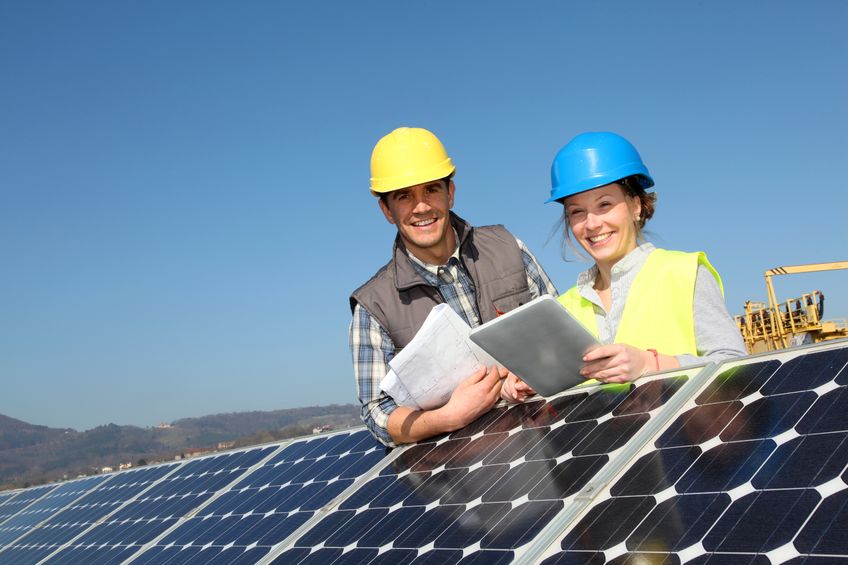 Sponsored by E2
Environmental Entrepreneurs (E2) is a national, nonpartisan group of business leaders, investors, and professionals from every sector of the economy who advocate for policies that are good for the economy and good for the environment. Our members have founded or funded more than 2,500 companies, created more than 600,000 jobs, and manage more than $100 billion in venture and private equity capital. E2 is a partner of NRDC.
The 1 Hotels Fellowship at E2 is designed to support young and early-career businesspeople who seek to make the world a better place through direct and indirect advocacy for change that's good for the economy and good for the environment. 
E2 welcomes all project proposals aligned with our mission. Individuals who do not consider themselves traditional business people are still encouraged to apply.
Projects
This year, we are seeking candidates representing a wide arrange of fields and industries. Some of last year's awardees include Genevieve Liang, Executive Director of Cardborigami, whose project will survey the enrollment, graduation and employment rates of participants in clean energy job training programs in California. Also, Alex DeGolia, a political organizer, documented how local clean energy projects in conservative and politically diverse areas can better cultivate public support for climate action. Read more about our inaugural class of fellows.
Fellowship applicants are encouraged to submit game-changing organizing, research or communications project ideas that make the business case for smart environmental policies. For our second year, we are looking for projects in the following areas:
CLIMATE CHANGE
CLEAN ENERGY
FOOD AND AGRICULTURE
HEALTHY COMMUNITIES
OCEANS
CLEAN WATER
NATURE AND WILDLIFE
Examples include organizing coastal recreational, tourism and/or fishing interests to highlight what is at risk from offshore drilling; media campaigns designed to amplify business voices in support of smart energy, climate, and environmental policies; research studies on the economic benefits of environmentally supportive policies.  To be considered, project ideas must cross the intersection of the economy, the environment and public policy.
Selected fellows will receive $20,000 each and work with E2 staff and advocates to design and implement their projects. Ten fellows will be selected for the 2018-2019 program cycle.
Eligibility
Applicants must be legal US residents.
Early to mid-career people working in any field are invited to apply.
Application
To be considered, please submit a resume and fill out the questions in the application portal, describing your project, how it will advance environmental sustainability or clean economy policies, and how you plan to accomplish this project.
Completed applications should be submitted by July 8, 2018 at 11:59pm ET. All applications will be reviewed by a select committee of E2 staff and members, including business leaders, investors and policy experts from across the country. Successful applicants will be notified by the end of August, 2018 and will be invited to attend a launch event

For more information go to www.e2.org/fellowship or contact fellowship@e2.org. You can also learn more about E2's Emerging Leaders program, including how to join, at www.e2.org/emergingleaders/.
---
Not ready to apply today? Bookmark the 1 Hotels Fellowship at E2 to your ProFellow account.