Sponsored by the Institute for Humane Studies
Secure financial support to offset the cost of graduate school as you develop research and work toward a career in academia. Apply for the Humane Studies Fellowship today!
The Humane Studies Fellowship is a renewable, non-residency award of up to $15,000 per year to support current or future students enrolled in full-time PhD programs. Intended for students interested in developing, teaching, and applying classical liberal ideas and the principles of a free society such as individual rights, private property, open markets, and much more.
Application Deadline: February 10, 2019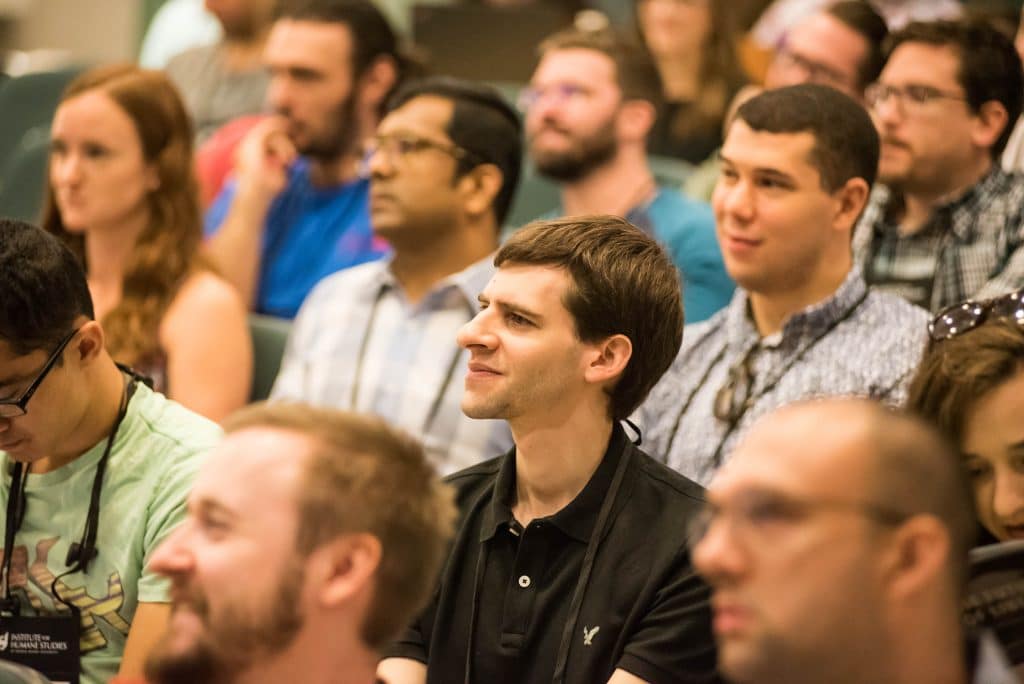 Once you become a Fellow, IHS becomes a partner and an advocate for your academic career. The Humane Studies Fellowship connects you with a community of other scholars dedicated to advancing the classical liberal tradition through civil discourse and research. Fellowship recipients may also receive opportunities for individual academic advising, mentoring, networking programs, and other career-advancing resources through the Institute for Humane Studies.
Research Interests of Past Fellows
Market-based approaches to environmental policy
The legal development of privacy and property rights in 18th-century England
The role of patient autonomy in bioethics
Impediments to economic growth in developing countries
The relationship between U.S. presidential politics, fiscal policies, and economic performance
Eligibility
To be eligible to apply for the Humane Studies Fellowship, you must:
Be enrolled full-time in a PhD program for the upcoming academic year.
Have a research interest that contributes to liberty-advancing scholarship.
Qualifying fields of study include economics, political science, philosophy, law, history, and sociology.
Requirements
Fellowship recipients are required to show proof of full-time enrollment at the beginning of the fall semester and during the academic year, and must either present a paper at an academic conference or have a paper ready for submission to a peer-reviewed journal. Please note that presentation at a graduate student conference or an IHS Research Colloquium is acceptable.

---
Not ready to apply right now? Bookmark the Humane Studies Fellowships to your ProFellow account.