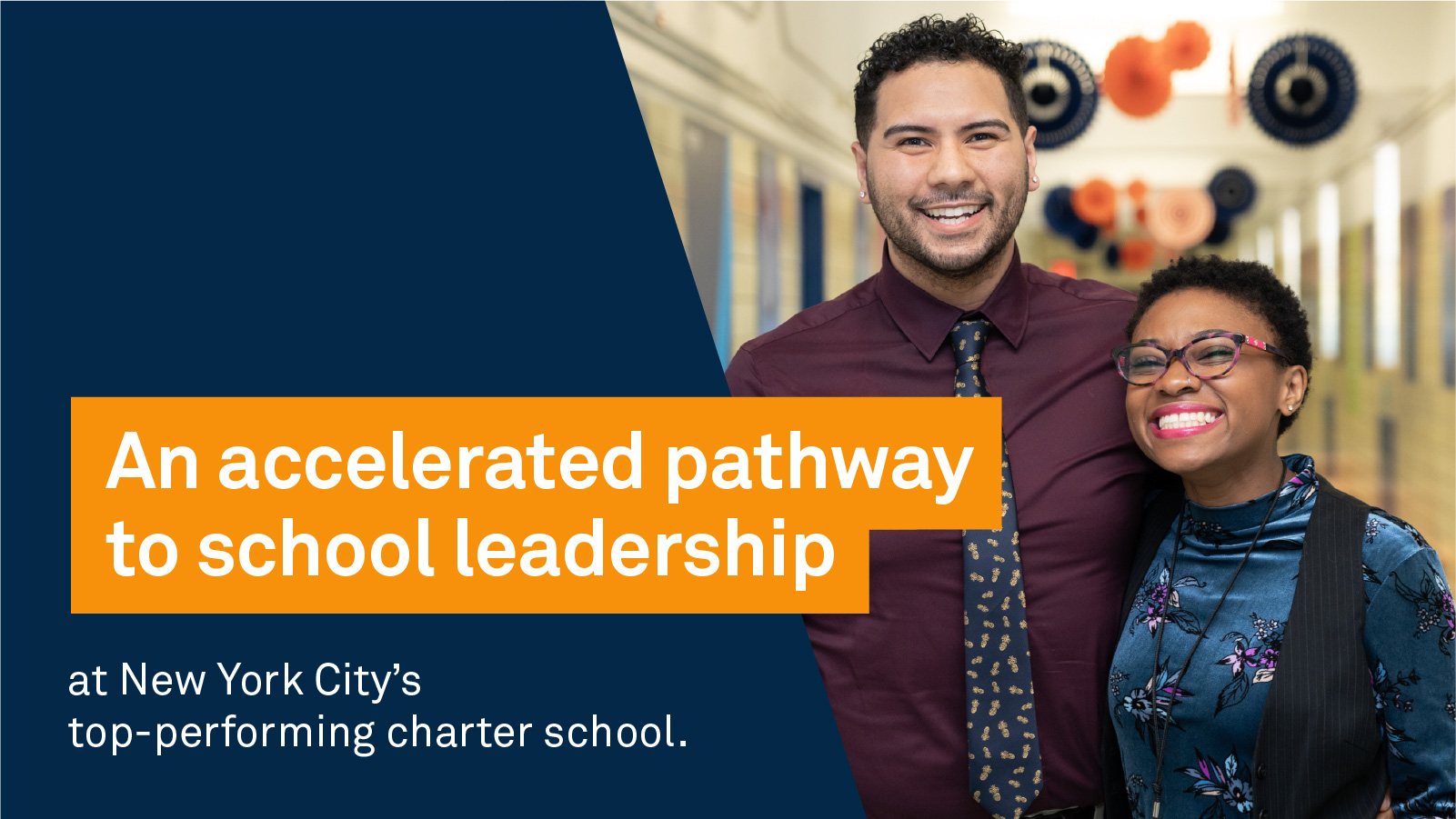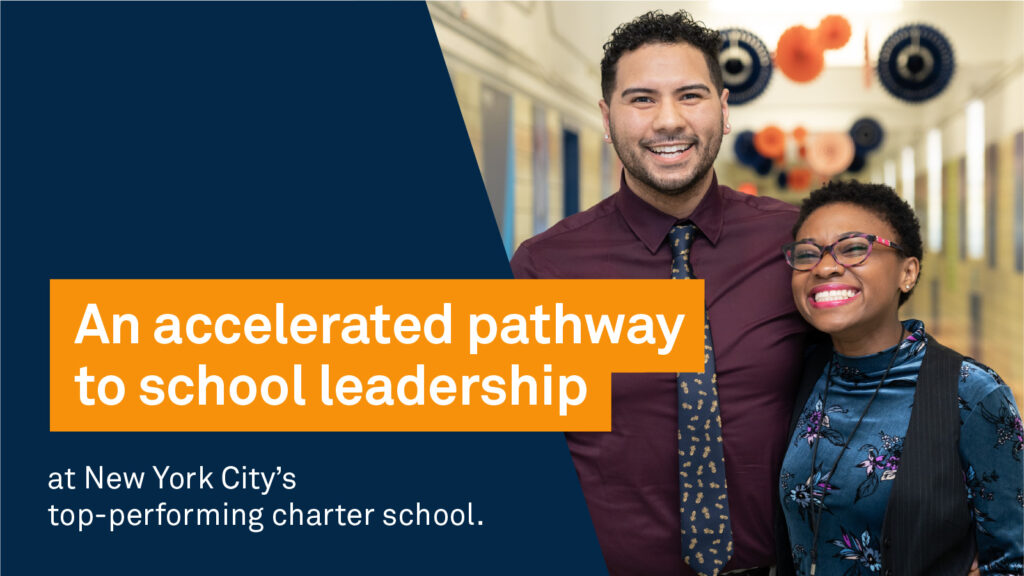 Sponsored by Success Academy Charter Schools
Success Academy is the largest and highest-achieving network of public charter schools in New York City, enrolling over 20,000 primarily low-income black and Hispanic children in grades K-12 across 49 schools. Since our founding in 2006, we have continued to redefine what's possible in public education. We have not just closed the achievement gap — we have reversed it. We are the fifth largest school district in New York, consistently ranking at the top of the state in math and reading and outperforming the most affluent suburban districts. For the past five years, 100% of our graduating seniors have been accepted to colleges, many to selective and highly selective institutions. 
Success Academy seeks excellent teachers who are excited and ready to join our Assistant Principal Fellowship Program. Assistant Principals will be trained and developed by the best educators in the country. In year 1, you will be trained to teach and be paid at a junior leadership level; Year 2 and 3, you will receive extensive leadership training to progress your career. Having successfully completed the Fellowship, you will be ready to become a Success Academy principal, leading the best elementary, middle, and high schools in the country. 
Success Academy welcomes candidates from all backgrounds who understand our excellence bar and the urgency of the work we do and are looking for a career where they can swiftly build a professional skill set and extensive leadership abilities while being challenged, supported, and valued.
About the Fellowship
Success Academy offers exceptional training, outstanding curricula, and the resources needed to ensure candidates can accelerate their learning to become world-class school leaders. Assistant Principals function as principals-in-training, receiving comprehensive professional development that will hone their craft until they are ready to lead a Success Academy school at the highest level.
Eligibility
We invite you to apply if you have the following:
Minimally two years academic K-12 teaching experience as a lead teacher, ideally at a charter or private school, with a record of exceptional student achievement and results

Bachelor's degree; minimally 3.0 cumulative GPA

Professional experience (full-time, paid role in a professional setting)

Ability to work in person in New York City

U.S. work authorization
Success Academy Charter Schools is an equal opportunity employer and actively encourages applications from people of all backgrounds. Compensation is competitive and commensurate with experience. Success Academy offers a full benefits program and opportunities for professional growth.
Benefits
$2,500 stipend for qualified relocations to New York City

Medical plans to fit your needs, as well as vision and dental

403(b) Retirement Plan

SA employees have access to discounts on electronics, entertainment, fitness programs, and more; a pre-tax commuter benefits plan, cell phone reimbursement, and a stocked pantry at our Network Office and schools

Compensation based on skills and experience
Success Academy offers a full benefits program and opportunities for professional growth. Learn more about our philosophy, benefits, and team at https://jobs.successacademies.org/working-here/.
Apply by June 1, 2023
For those looking for entry-level teaching positions, no previous experience necessary, Success Academy is also now recruiting for full-time teachers  – learn more and apply now!
Not ready to apply this year? Bookmark the Assistant Principal Fellowship Program to your ProFellow account.
© ProFellow, LLC 2023, all rights reserved