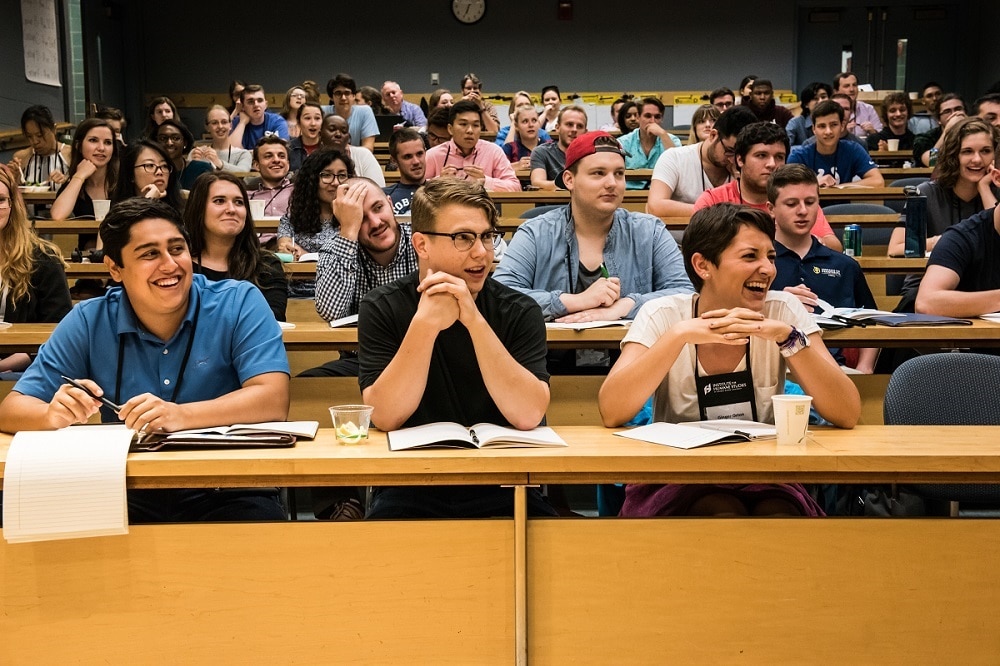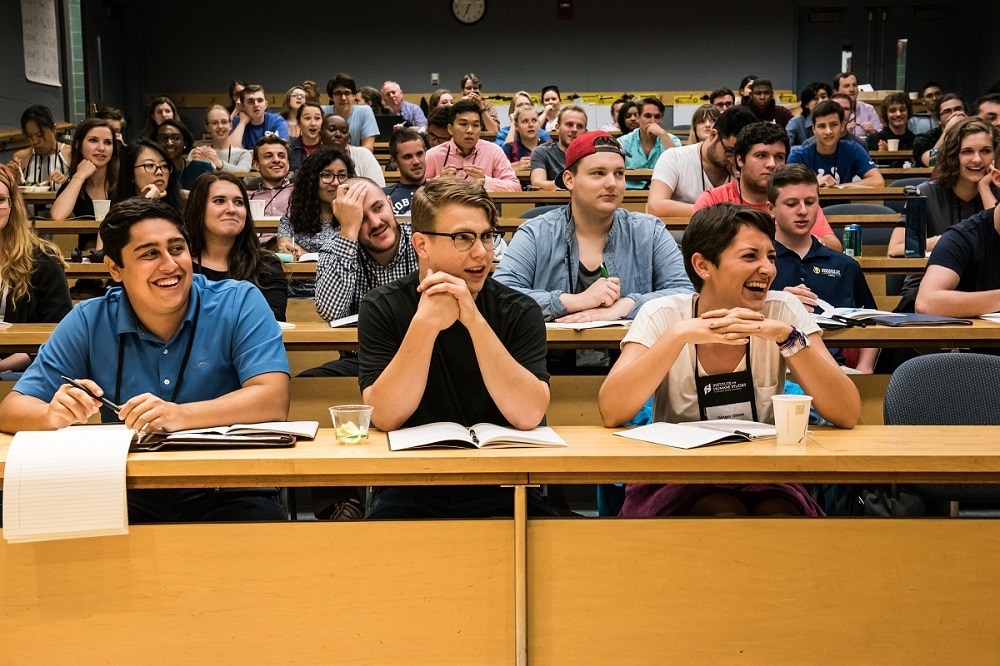 Sponsored by the Institute for Humane Studies
Dive into the classical liberal perspective at an Institute for Humane Studies Summer Seminar
The Future of Liberty: June 16, 2018 — June 22, 2018
Explore how classical liberal insights are shaping contemporary academic scholarship.
Created for graduate students who are still in the coursework stage and formulating their research agendas or advanced undergraduates pursuing a career in academia, this week-long seminar is an opportunity to build an understanding of classical liberal ideas from an interdisciplinary perspective. The typical seminar day will include 3-4 lectures, discussion sessions, numerous breaks, and an evening social.
In addition to a series of lectures from distinguished scholars on their current research in the classical liberal tradition, we will host discussion sessions throughout the week to allow you to engage ideas more critically with your peers and the seminar faculty. Following the seminar, you'll gain access to a host of exclusive IHS programs and resources for advanced undergraduate and graduate students, including scholarships, career guidance, and research support.


"This entire seminar has been life-changing… being united with liberty-minded individuals from all over the world has given me insight and perspective that is priceless." – Connor Kianpour
Cost & Accommodations
Participants stay in campus housing during the seminar, and rooms are same-gender double occupancy. Meals are served in the campus cafeteria and have standard options for special dietary needs.
IHS will cover seminar tuition, housing, meals, and books.
Participants are responsible for travel costs.
Limited travel scholarships will be available for accepted students to apply for later this spring.
Speakers

Daniel J. D'Amico
Lecturer in Economics and Associate Director of The Political Theory Project, Brown University
Stephen J. Davies
Head of Education, Institute for Economic Affairs

Christopher Freiman
Associate Professor of Philosophy, College of William & Mary

Fabio Rojas
Associate Professor of Sociology, Indiana University, Bloomington