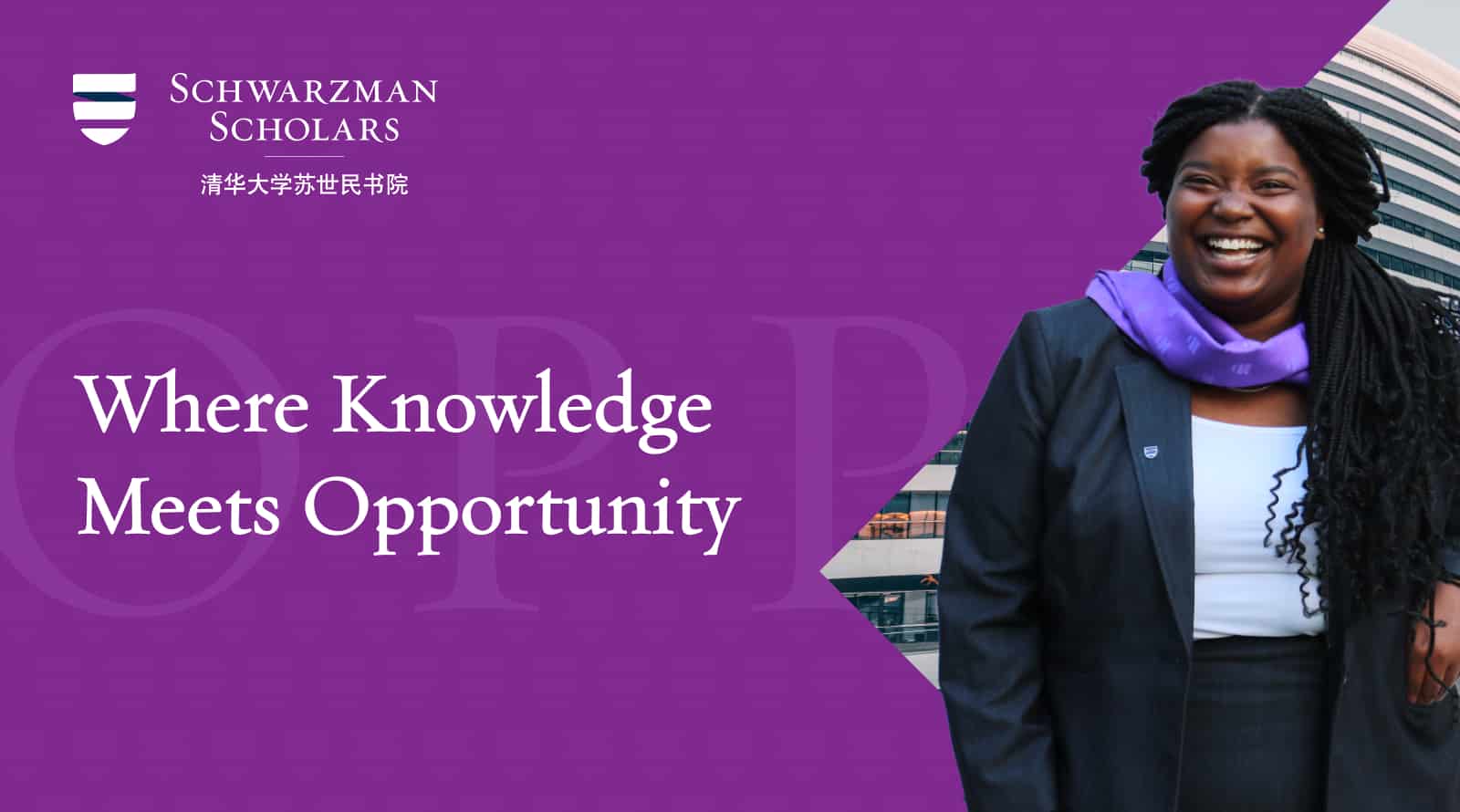 Sponsored by Schwarzman Scholars
ABOUT SCHWARZMAN SCHOLARS:
Now more than ever, we need leaders who will serve to deepen understanding between China and the rest of the world.
Apply to a one-year, fully-funded Master of Global Affairs at Tsinghua University in Beijing, and join a diverse cohort of leaders across sectors that are committed to global progress.
The Schwarzman Scholars experience is comprised of unique opportunities both inside and outside the classroom, including extensive leadership training, a network of senior mentors, opportunities to engage in high-level interactions with esteemed leaders, optional internships, career development, travel seminars, and more. In an environment where knowledge meets opportunity, you'll learn from world-class faculty and guest speakers about collaboration on the global stage. Our rigorous and dynamic curriculum will help propel your career to the next level, as you join a network of global leaders committed to mutual understanding of cultures around the world.
Are you ready to join the world's next generation of leaders? Apply today.
BENEFITS
: 
IMMERSIVE LEADERSHIP EXPERIENCE 
Schwarzman Scholars offers a chance to engage with unique perspectives not found in textbooks. A year spent in China provides experiences that forge  a valuable set of cross-cultural leadership skills and lifelong friendships

WORLD-CLASS CURRICULUM 
Our curriculum has been carefully designed by leading scholars and academics to build students' leadership abilities and deepen their knowledge of China's role in global affairs.
LIFELONG GLOBAL NETWORK
Schwarzman Scholars provides an international network of high-caliber global leaders, academics, and innovators who will together serve as a bridge between China and the rest of the world. 
APPLICATION REQUIREMENTS
: 
Must have an undergraduate degree or be on track to successfully complete all degree requirements before August 1 of their Schwarzman Scholars enrollment year

Must be at least 18 but not yet 29 years of age as of August 1 of their Schwarzman Scholars enrollment year (for the current selection cycle, as of August 1, 2023)

Must be proficient in the English language 

No minimum GPA requirements 
APPLICATION DEADLINES
: 
U.S. AND GLOBAL APPLICANTS
Deadline to apply: September 20, 2022 at 11:59pm ET
Not ready to apply this year? Bookmark Schwarzman Scholars to your ProFellow account.
© Victoria Johnson / ProFellow, LLC 2022, all rights reserved