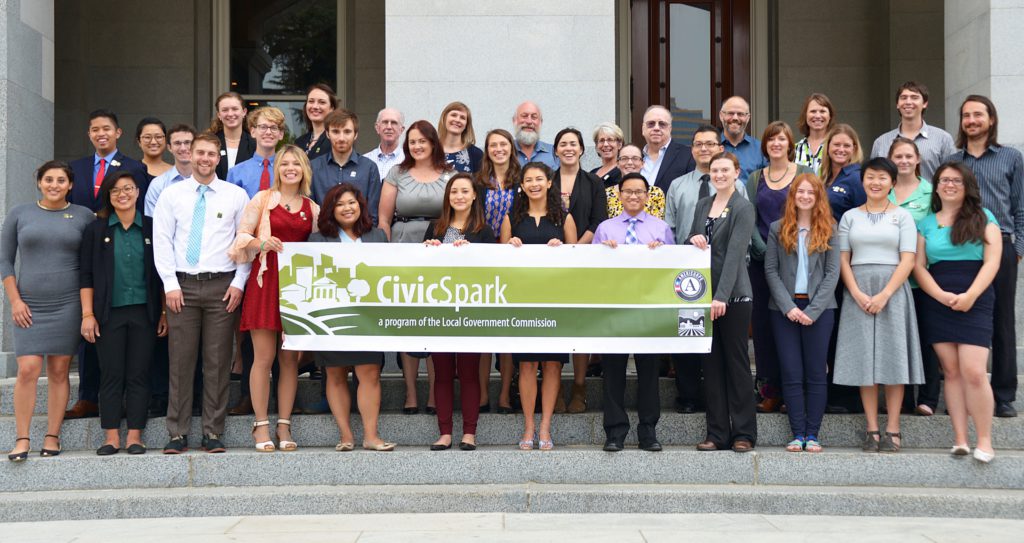 Sponsored by CivicSpark
Apply now to become a CivicSpark AmeriCorps fellow for the 2016-17 service year!
CivicSpark—a Governor's Initiative AmeriCorps program dedicated to building capacity for local governments to address climate change, water, and land-use needs—is currently recruiting 68 motivated recent college graduates who are interested in gaining professional experience and developing technical skills while creating a meaningful and lasting impact. During the 11-month service year (October 2016 – September 2017), CivicSpark fellows will complete research, planning, or implementation projects that provide local government agencies with the support they need to advance their climate, water, energy, and sustainability initiatives.
The program offers two fellowship tracks: the CivicSpark Climate Action Fellowship (48 fellows) and the CivicSpark Water Action Fellowship (20 fellows). Climate fellows, organized into eight regional teams (LA, Southern California, Bay Area, Fresno, Central Coast, Sacramento, Truckee, and Eureka) with a Regional Coordinator, work on mitigation and adaptation projects on a range of topics including sustainable transportation, energy efficiency, implementation of climate action plans, and GHG inventories and benchmarks. Water fellows focus specifically on local government challenges related to water and land-use, and serve with local leaders responding to statewide priorities in water resources, such as implementing the Sustainable Groundwater Management Act (SGMA) and the California Water Action Plan.
While projects vary, fellows can expect to work on a range of tasks including meeting facilitation, community outreach, data collection and analysis, and report writing. Fellows will also have the opportunity to work on volunteer engagement projects, as well as attend regular trainings to build professional and technical skills. Fellows will complete their service year with a strong understanding of working with local governments as well as experience in using key climate change mitigation and adaptation or water management tools.
Fellows are matched with projects during the interview process. For an updated list of projects for the 2016-17 service year, please visit http://civicspark.lgc.org/our-projects/.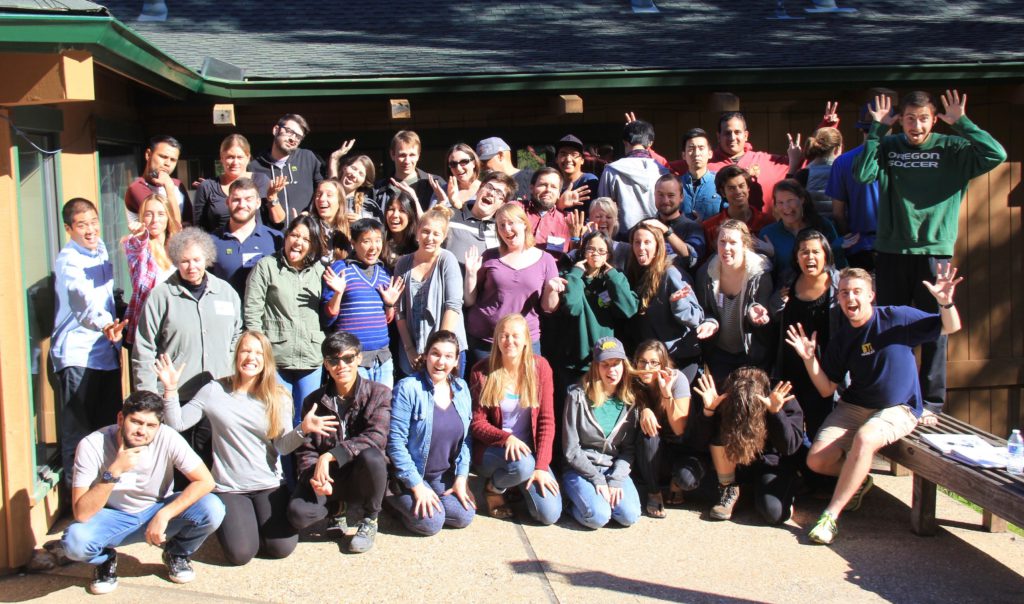 Benefits
AmeriCorps was created to address community needs through service. AmeriCorps members have the opportunity to make an impact in their community while gaining valuable career and life experience. In exchange for their service, each fellow receives the following benefits:
A living allowance of approximately $14,000 (before taxes) spread evenly over 11 months
Segal Education Award of $5,775 at the completion of service
Forbearance on existing qualifying student loans and payment of interest accrued during service
Health insurance
Childcare assistance to qualifying fellows, paid to an eligible provider of your choice
Significant professional development training
Valuable experience in the sustainability field and the local government sector
Network development with regional and statewide contacts in the climate and water fields
Qualifications
Applicants must be a citizen, national, or lawful permanent resident alien of the U.S., and must complete a DOJ, state, and NSOPR background check prior to service. Applicants must also have:
A 4-year undergraduate degree from an accredited college or university.

Climate fellows: A degree in an environmentally related field and one year of relevant experience is preferred.
Water fellows: A background knowledge of water policy, water management, or water-related sciences (coursework or project/professional experience) is preferred.

Strong communication (both verbal and written) and teamwork skills; some experience with outreach, facilitation, and/or grassroots organizing is preferred.
The capability to work in a professional office setting up to 40 hours a week.
Commitment to the full term of service (11 months).
This is an equal opportunity position and we prefer to place a candidate who already lives in the community being served.
Application Instructions
Apply for the CivicSpark fellowship online at http://civicspark.lgc.org/join-civicspark/fellow/.
The second priority deadline is August 15, 2016.
Applications received after August 15th will also be reviewed. Candidates selected for interviews will be contacted on a rolling basis. If you have any questions, please contact Ariadna Hernandez.
Not ready to apply this year? Bookmark CivicSpark for announcements.