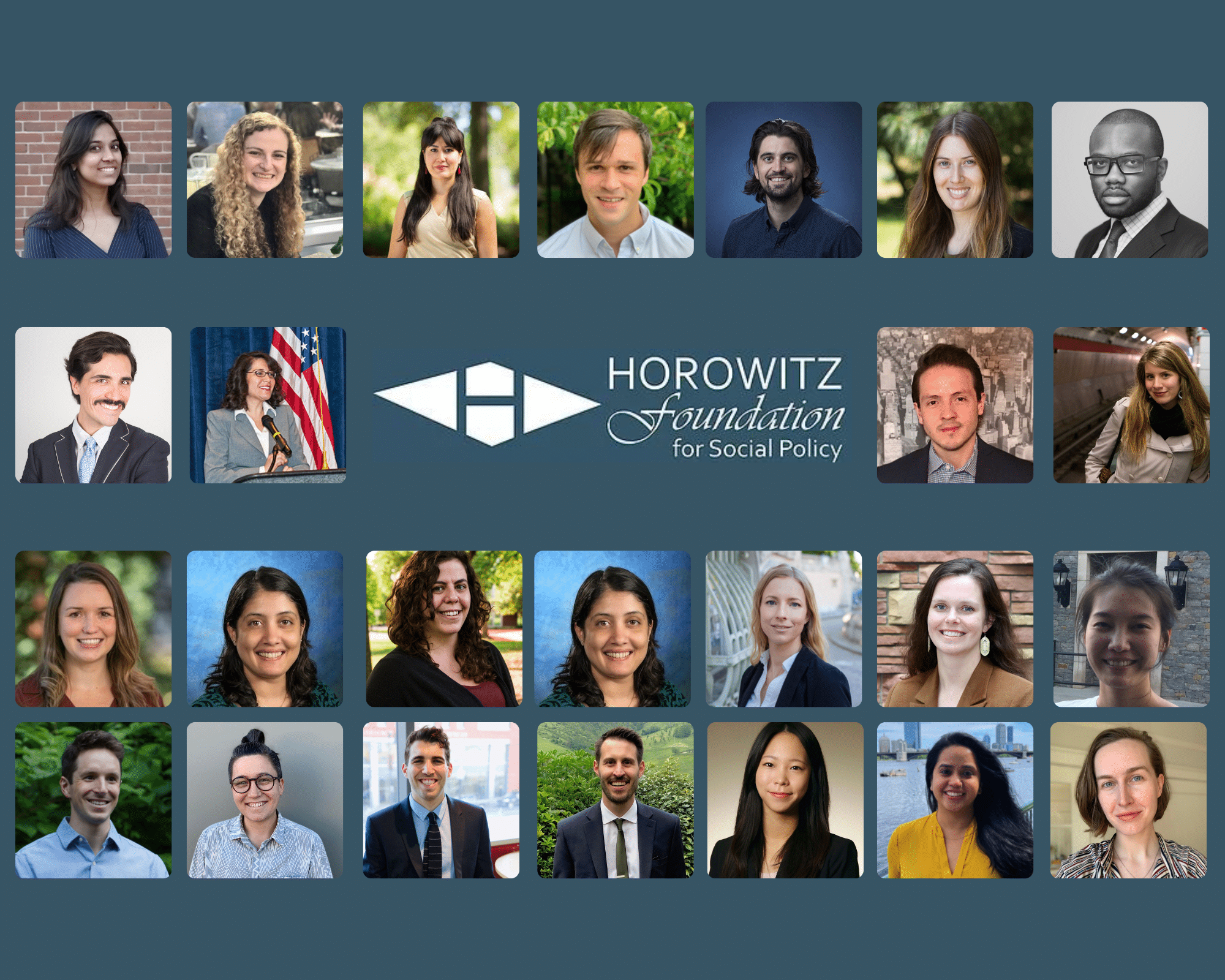 Sponsored by The Horowitz Foundation for Social Policy
The Horowitz Foundation for Social Policy was established in 1997 by Irving Louis Horowitz and Mary E. Curtis Horowitz as a not-for-profit 501(c)3 organization. Its general purpose is to support the advancement of research and understanding in major fields of the social sciences. Its specific purpose is to provide funding to aspiring PhDs in support of research that is innovative and addresses urgent social policy issues.
The Horowitz Foundation makes approximately twenty-five grants each year. Research grants are open to researchers in all social science disciplines and are not restricted to US citizens or those enrolled in US institutions.
Awards are for $7,500; proposals in certain targeted areas receive additional amounts. In addition, the Irving Louis Horowitz Award ($5,000) is given to the overall most outstanding project proposal, and the Trustee's Award ($3,000) is given to the proposal that is deemed most innovative in theory and/or methodology.
Awards are granted for policy-related research in all major areas of the social sciences. Only doctoral students whose dissertation proposals have been approved by their committees are eligible to apply. Awards are approved solely on merit and are not allocated to ensure a representative base of disciplines. Applicants need not be citizens of the United States or U.S. residents.
Applications for 2021 are now open. The deadline for receipt of all materials is December 1, 2021.
Incomplete applications will not be processed. Awards for 2021 will be announced in June 2022. Additional information, including a list of previous recipients, is available on the Horowitz Foundation website. We can also be found on social media platforms, including Twitter at @HorowitzFdn.
Not ready to apply today? Bookmark Horowitz Foundation Grants for Social Policy to your ProFellow account.
© Victoria Johnson / ProFellow, LLC 2021, all rights reserved