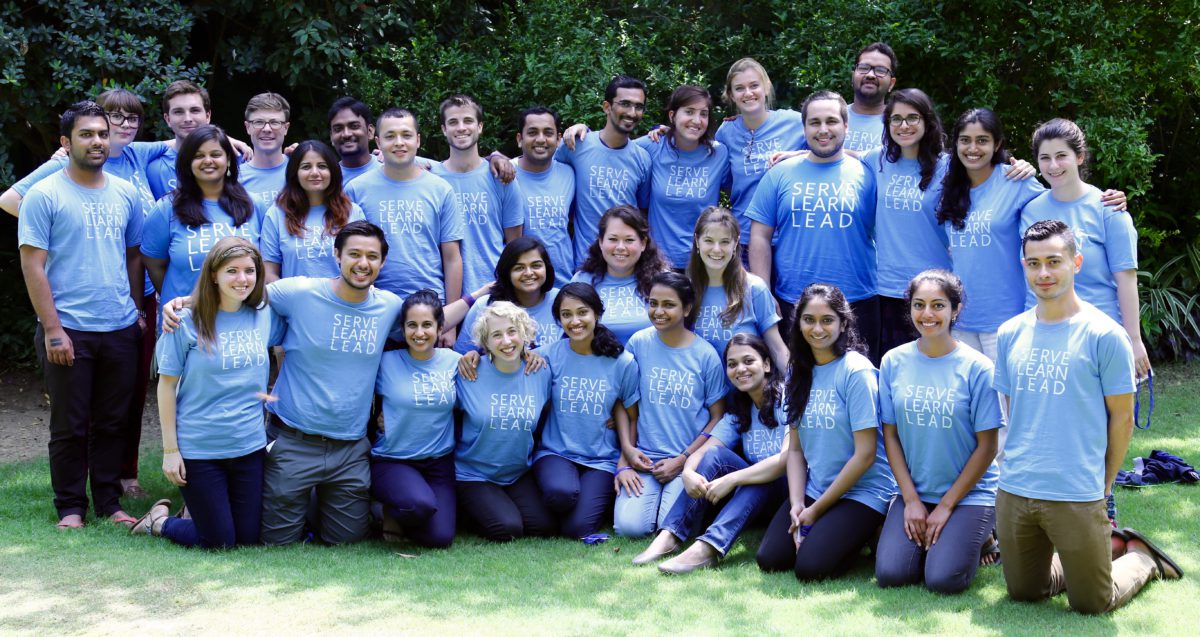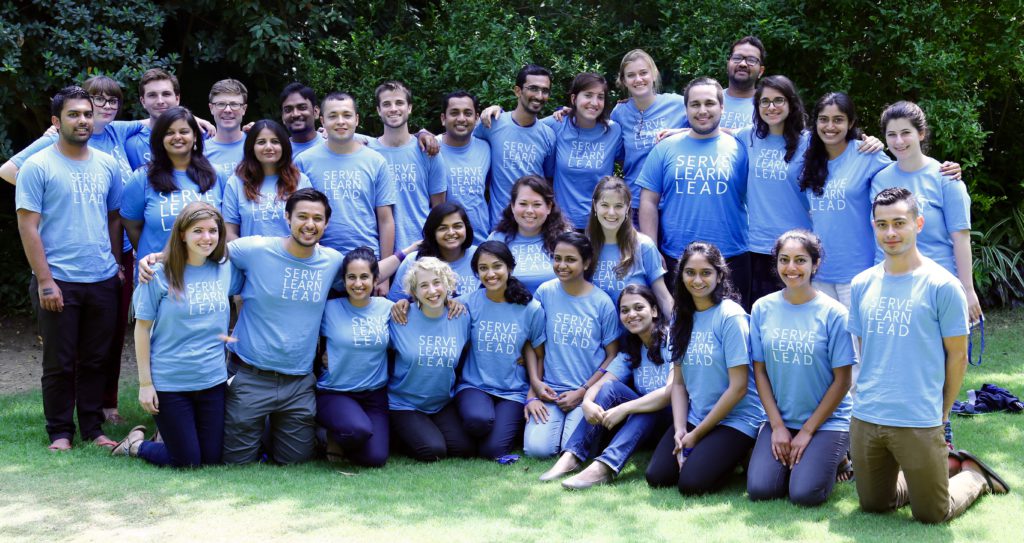 Sponsored by AIF
The American India Foundation (AIF) is now seeking applicants for the 2017-2018 class of the AIF William J. Clinton Fellowship for Service in India. During an immersive, 10-month volunteer service program, AIF Clinton Fellows are paired with NGOs and social enterprises across India in order to accelerate impact and create projects that are replicable, scalable, and sustainable. Fellows gain knowledge of development on the ground in the fields of education, livelihoods, and public health.
Meeting India's goals for sustainable development requires not only hard work and dedication, but also leaders with the firsthand experience and real-world skills to deliver practical, local solutions. The AIF Clinton Fellowship is helping to shape the next generation of leaders committed to positive change while also strengthening civil society in both countries.
Fellows serve from September 2017 to July 2018 with NGOs across India. The Fellowship includes an Orientation and training at the start of the program in September 2017, a Midpoint retreat and thematic conferences in January 2018, and an Endpoint conference at the program's conclusion in June 2018.
Examples of Successful Fellowship Projects
Fellows support AIF partner organizations at a crucial moment of scalability through project-based collaboration, skills-sharing, training, and capacity-building. Responsibilities vary based on a Fellow's skills, experience, and interests. Projects may include but are not limited to: program design and implementation, monitoring and evaluation, graphic design, videography, data collection and visualization, digital content development, event planning, qualitative and quantitative research, creative writing, curriculum design, fundraising, teaching, training teachers, community organizing, managing information systems, and marketing and communications.
Each Fellow is paired with a mentor at the host organization and with a mentor at AIF for support throughout the project. During the selection process, we take note of the skill sets and career aspirations of potential Fellows to match them with appropriate AIF partner organizations.
Examples of previous projects include:
Develop and implement a monitoring and evaluation system to assess the social impact of employability and education programs.
Design, develop, and disseminate a health and hygiene curriculum, including the promotion of awareness around menstrual health and hygiene.
Design and facilitate a business and entrepreneurship program for rural women; fostered the immersion of several small-scale business designed and run entirely by rural women.
Setup and facilitate a support group for women affected by domestic violence. Developing a manual and methodology on how the support group should be conducted on monthly/bi-monthly basis.
Alumni of the AIF Clinton Fellowship have pursued a diversity of career and life paths including graduate studies in disciplines such as urban planning, public health, international development, law, business, education and medicine; and professional opportunities in leadership positions in the public and private sectors, including work in social enterprise and development both in the U.S. and in India.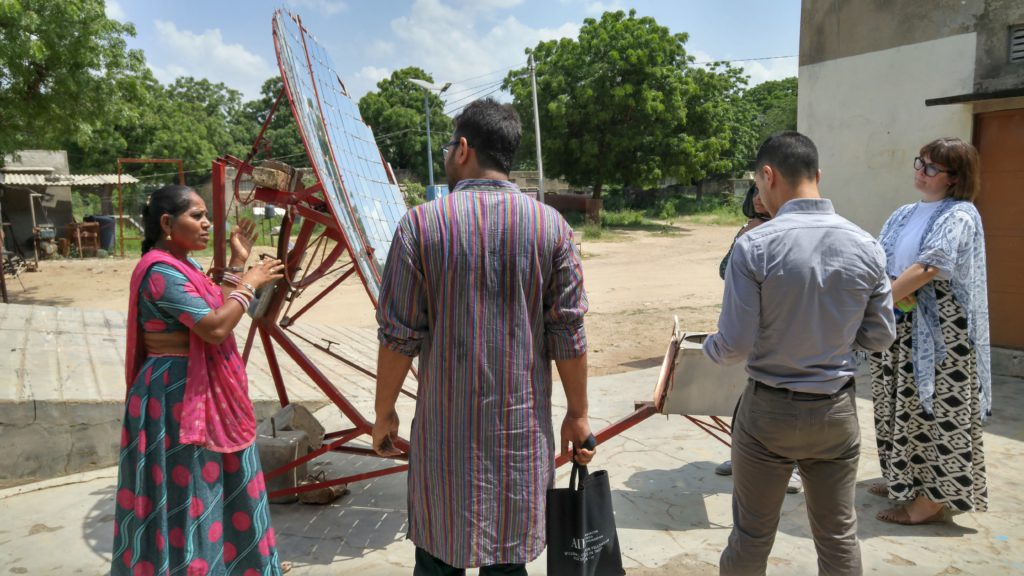 Eligibility
Applicants must:
Be a U.S. or Indian citizen, or a U.S. permanent resident;
Be between 21 and 34 years of age by September 1, 2017;
Have completed an undergraduate degree prior to the start of the program on September 1, 2017. 
Qualifications
We seek applicants from a variety of backgrounds, both professionally and personally.
Candidates should demonstrate a deep interest, passion, and commitment to social and economic development in India. Candidates must show humility and an eagerness to learn within a cross-cultural context. Ideal candidates possess strong professional skills, relevant volunteer or other practical experience, and applicable academic credentials or training. They show a potential for leadership and are entrepreneurial, innovative, and creative in finding solutions and navigating unknown environments.
Candidates must be flexible and adaptable, and possess exceptional ability to build meaningful relationships across cultures in the social development space. A sensitivity and ability to work with vulnerable communities is a must. Although proficiency in an Indian language is not required to apply, it is highly desirable.
Benefits
Fellows receive a living stipend and health insurance coverage for the duration of their volunteer service in India. Travel to and from a Fellow's point of origin to the host organization placement as well as travel to Orientation, Midpoint, Thematic, and Endpoint conferences in India, is included in the Fellowship.
Fellows receive comprehensive training prior to their departure and in-country, as well as structured mentoring support by their designated AIF and host organization mentors throughout the program. Fellows may be eligible to receive some language training in a local language prior to the start of their project.
For more information, visit us here. For inquiries, please contact us at [email protected]
Info Sessions
Interested in becoming an AIF Clinton Fellow? Join Staff and Alumni for a virtual info session to learn about the program, how to prepare your application, and hear highlights from current projects. For the webinar on December 8, 2016, please RSVP here. For the webinar on January 10, 2017, please RSVP here.
Deadline
To apply, visit: http://aif.org/fellowship-application.
The deadline to apply has been extended to Thursday, January 19, 2017 (11:59pm PST).
Not ready to apply this year? Bookmark the AIF Clinton Fellowship to your ProFellow account.