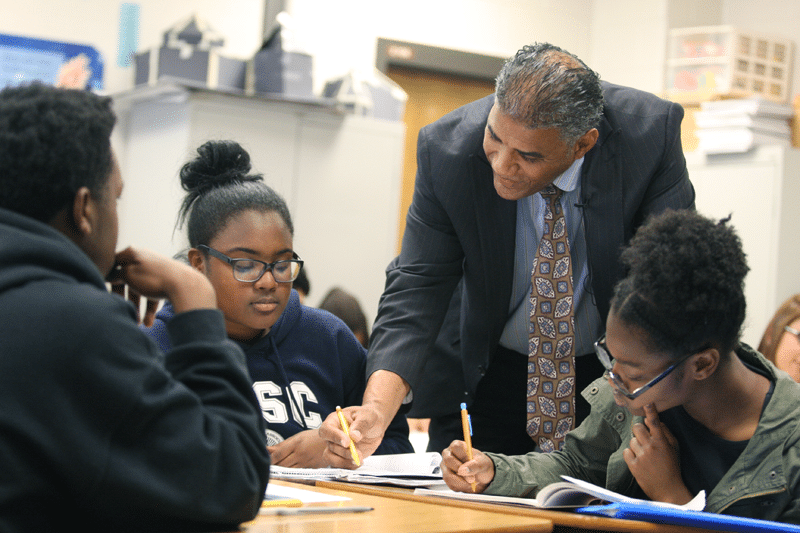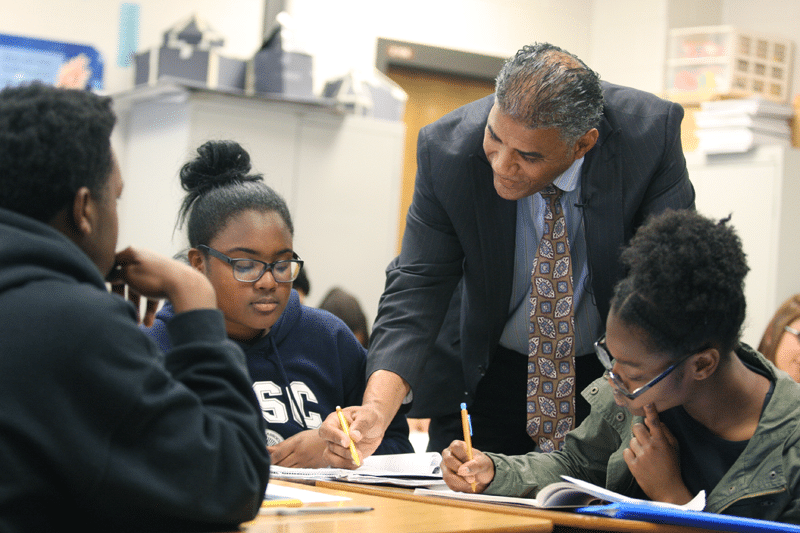 Sponsored by the Woodrow Wilson National Fellowship Foundation
For high-achieving candidates with STEM backgrounds who show promise as teachers—including graduating college seniors, recent graduates, and mid-career or second-career professionals—the highly selective Woodrow Wilson Teaching Fellowship offers a prestigious gateway to carers in teaching. 
The WW Teaching Fellowship recruits the nation's best and brightest recent college graduates and career changers in STEM fields (science, technology, engineering, or math) with generous financial support to complete an intensive yearlong master's degree program in teaching at one of Woodrow Wilson's partner universities in Pennsylvania: University of Pennsylvania, Duquesne University, and West Chester University, Philadelphia campus.
How the Fellowship works:
Fellows are admitted into a

master's degree program

at a partner university.

Each Fellow receives a generous stipend of

$32,000. Once Fellows are certified as teachers at the end of the first year, they obtain salaried employment in high-need schools in the School District of Philadelphia (SDP) or Pittsburg Public Schools (PPS) or some of its surrounding areas.

Fellows complete a field-based master's degree program, as well as obtain

teacher certification

in one of the STEM fields.

All Fellows spend one full school year in intensive preparation for teaching in a high-need urban or rural secondary school prior to becoming the teacher-of-record.

Fellows commit to teaching for at least three years in a high-need school.

Fellows receive

extensive support and mentoring

throughout the three-year teaching commitment.

Fellows become lifelong members in a national network of Woodrow Wilson Fellows.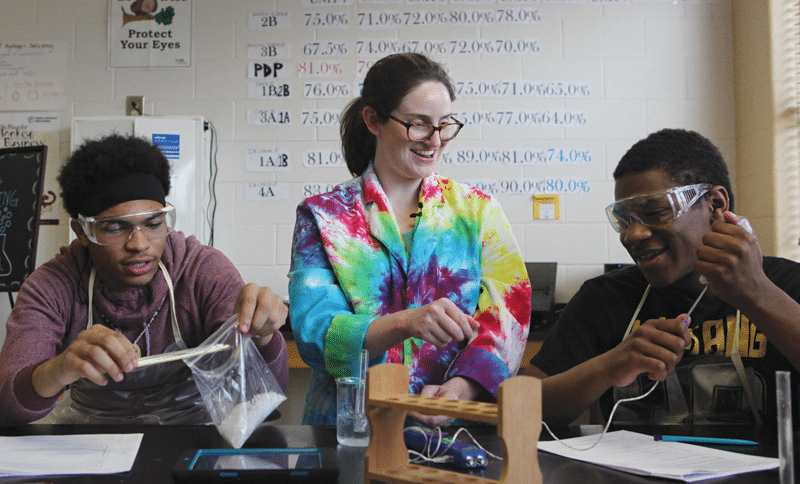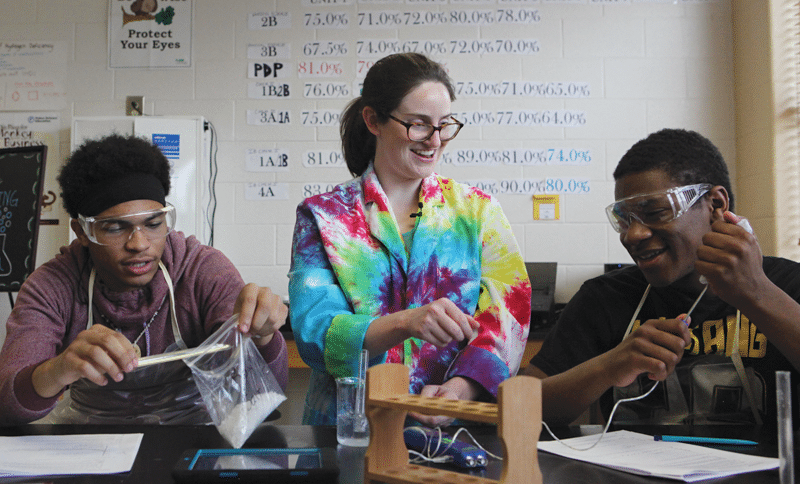 Desired Skills & Experience
Competitive candidates will:
Have majored in and/or have a strong professional background in a STEM field.

Have completed an undergraduate degree (or its international equivalent) in a STEM field by Spring 2020.

Graduated with a 3.0 GPA or higher on a 4.0 scale.

Have U.S. citizenship or permanent residency.

Demonstrate a commitment to the program and its goals. 
Application deadline: January 30
An application to the Woodrow Wilson Teaching Fellowship doubles as an application to a master's program at one of our partner institutions. There is no fee to apply. While Fellows are notified of their acceptance within two months of each deadline date, all new Fellows (regardless of acceptance date) will begin the Fellowship program in summer 2020.
To find out more about the program, schedule a call with an Admissions Counselor or attend a webinar. 


Why Woodrow Wilson?
The Woodrow Wilson National Fellowship Foundation has created and administered highly competitive fellowships for 75 years. Over 27,000 Fellows have won 15 Nobel Prizes, 37 MacArthur "genius grants," and most other major awards. They occupy key leadership positions in academia, government, business, the arts, and non-profit organizations. Since the early 1980s, the Foundation has also built partnerships between schools and universities to strengthen teachers' professional development. 
---
Not ready to apply right now? Bookmark the Woodrow Wilson Teaching Fellowships to your ProFellow account.