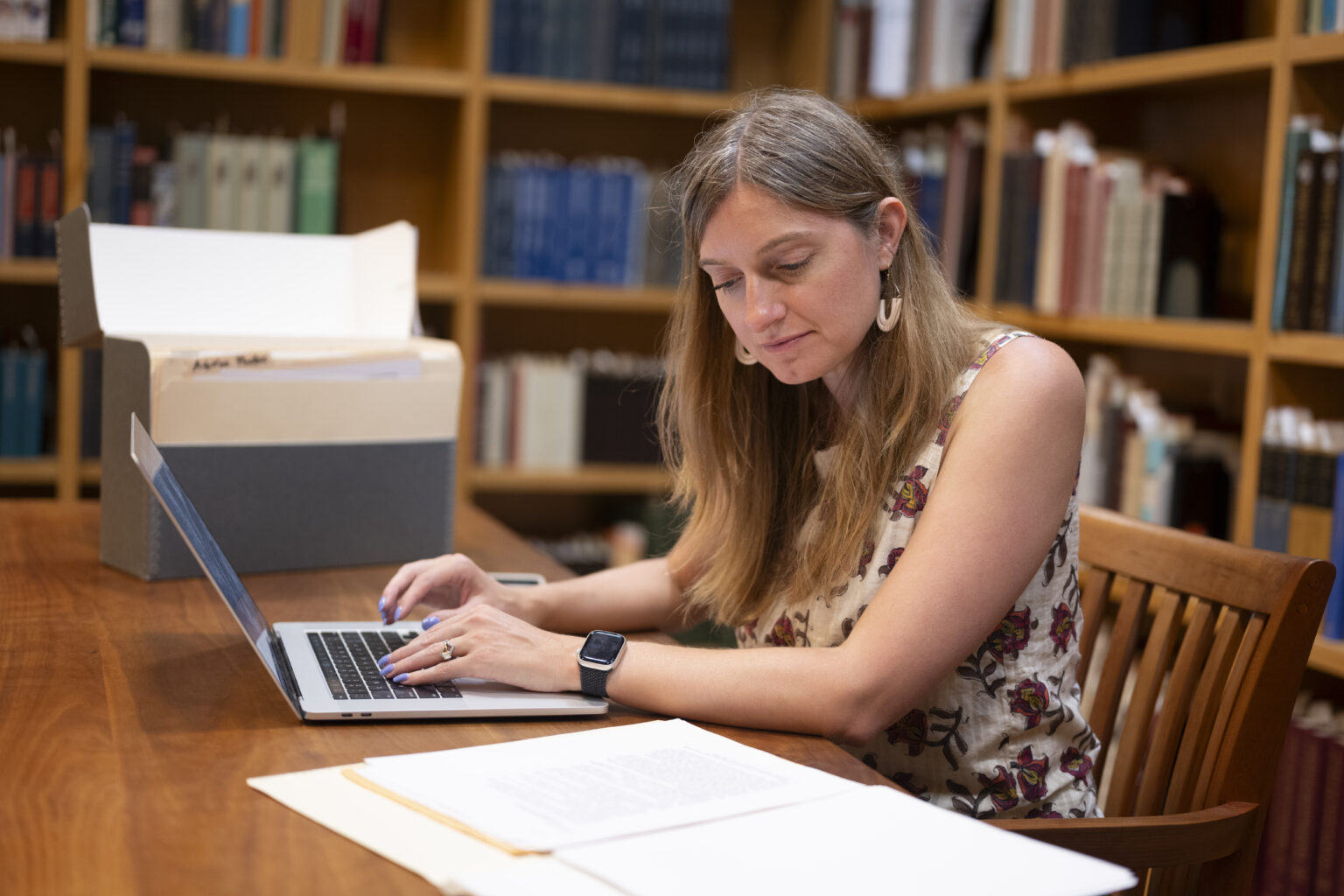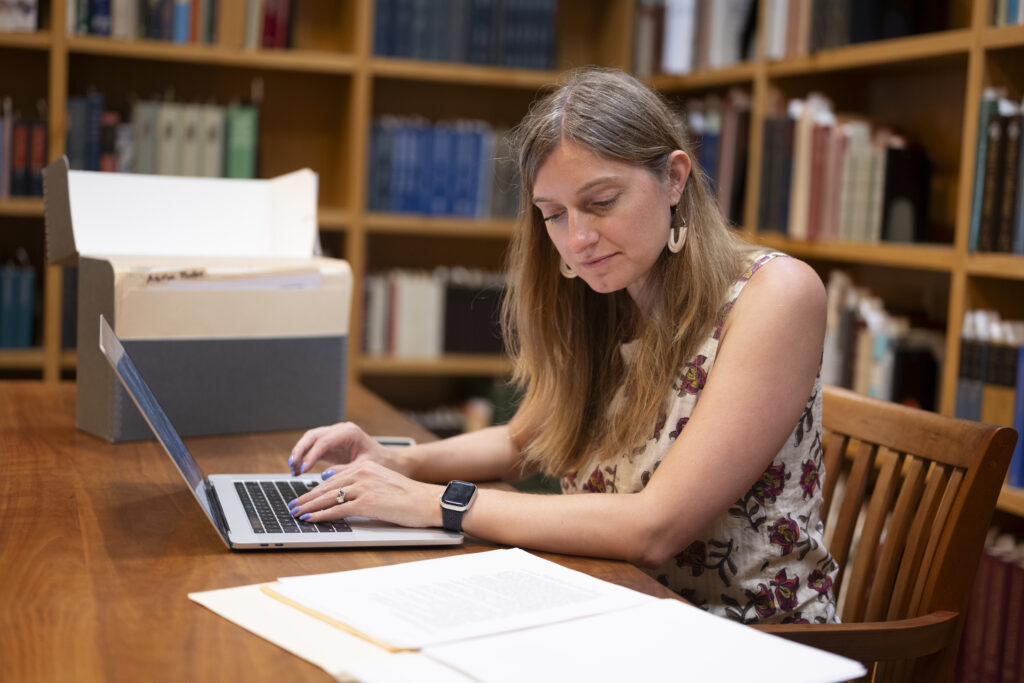 Sponsored by the Harry Ransom Center
The Ransom Center is an internationally renowned humanities research center at The University of Texas at Austin. The extensive collections provide unique insight into the creative process of some of the world's finest writers and artists, deepening the understanding and appreciation of literature, photography, film, art, and the performing arts.
The collections include nearly 1 million books, more than 42 million manuscripts, 5 million photographs, and 100,000 works of art. Highlights include Robert De Niro's archive of scripts, notes, costumes, and props; the earliest known extant photograph made with the aid of the camera obscura; E. E. Cummings's wooden paint box; manuscript drafts by Nobel Prize-winning author Doris Lessing; Jack Kerouac's notebook documenting his writing of On the Road; original works by Frida Kahlo, including her iconic self-portrait with thorn necklace and hummingbird; the Gernsheim Collection, containing some of the world's finest examples of photographic art and science; some of Albert Einstein's unpublished notes and calculations for his work on general relativity; Gabriel García Márquez's manuscripts, correspondence, notebooks, and more (digitized for easy perusal); and one of only 20 complete copies of the Gutenberg Bible in the world.
Types of Available Fellowships
The Ransom Center is thrilled to be awarding up to 60 research fellowships for its 2024-2025 program, including 10 dissertation fellowships. The fellowship projects require substantial on-site use of the collections, which support exploration of all areas of the humanities, including literature, photography, film, art, the performing arts, music, and cultural history. Interested applicants may see a list of past recipients of Ransom Center Fellowships and the types
of projects that have been supported.
One– to Three–Month Fellowships — $3,500 PER MONTH*
One– to three–month fellowships are available for postdoctoral or independent scholars whose projects require in-person engagement with the Center's holdings. Scholars with master's degrees and a demonstrable record of exemplary research are also welcome to apply.
Travel Stipends — $2,000*
Travel stipends are available for postdoctoral scholars, independent researchers, and graduates with master's degrees whose projects require less than one month's use of the Center's collections. Travel stipends may not be combined with other Ransom Center fellowships.
Dissertation Fellowships — $2,000*
Dissertation fellowships are available for graduate students whose in-progress doctoral dissertations require use of the Center's collections.
* For all fellowship categories, an additional, one-time $500 stipend will be provided to individuals who are a citizen or resident of a country other than the U.S. to contribute to the costs associated with the J-1 visa and/or international travel to Austin.
Eligibility
The Ransom Center offers funding to postdoctoral scholars, doctoral candidates, independent researchers, and scholars with master's degrees who have had significant involvement in academic research.
Research projects might include:
Scholarly articles or monographs
Dissertations
Creative work
Digital humanities
Performance-based research
Exhibition proposals
Research-based syllabi to grow student research
Collaborative Research Applicant Experience
One– to three–month fellowships and travel stipends are open to individuals with either a Ph.D. or a master's degree and a demonstrable record of exemplary research. If the Ph.D. is in progress at the time of application, the proposal and letters of recommendation should clearly indicate completion by June 1, 2024. Otherwise, the applicant should consider applying for a dissertation fellowship.
Dissertation fellowships are open to doctoral candidates whose dissertations are in progress by the time of application and have not been completed by the start of the fellowship period.
Previous recipients of Ransom Center fellowships are eligible to reapply with new projects after two full fellowship cycles have passed.
Collection-Centered Applications
When considering your research proposal, please take a look at our ever-developing research guides, which provide interpretive information related to context as well as insight into the strengths and limitations of what we carry for each discipline. The Center is especially interested in proposals from candidates who can contribute to our charge for diversity as we strive to grow a vitally inclusive research culture. The Center supports work in both traditional formats (such as peer-reviewed articles or non-fiction manuscripts) as well as creative works (novels, films, etc.) and particularly welcome scholars who think critically about archival representation to recognize where there are gaps or inequities in scholarship.
Recipients of 2024–2025 fellowships must complete their residencies between June 1, 2024, and August 31, 2025, though the start date is somewhat flexible if all the administrative documentation has been submitted before the outset of the residency period.
Application Deadline
The proposal and required letter(s) of recommendation for 2024–2025 fellowship applications must be submitted through the Center's online application system by November 1, 2023, noon, CSDT.. An automated email will be sent to the applicant upon the successful submission of each item. Applicants are responsible for ensuring their references meet the deadline and that all required materials have been submitted. Materials cannot be accepted after the deadline has passed.
Announcement of Awards
Decisions will be announced by email on April 1, 2024. Fellowship recipients and their research projects will be recognized in Ransom Center publicity.
Apply by Noon (CDT) on November 1, 2023

Not ready to apply today? Bookmark the Harry Ransom Center Research Fellowships to your ProFellow account.
© ProFellow, LLC 2023, all rights reserved