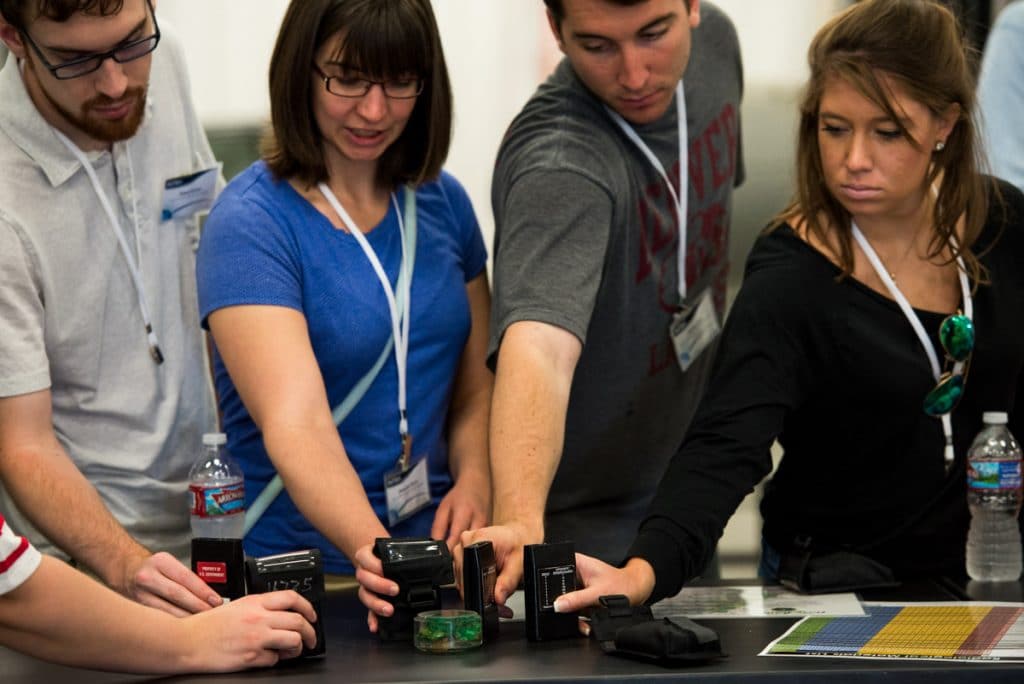 Sponsored by the National Nuclear Security Agency
Protect our nation's security as a Department of Energy NNSA Graduate Fellow.
The National Nuclear Security Administration (NNSA) is seeking highly motivated graduate-level students to grow as the next generation of nuclear security leaders. 
For over 20 years, the NNSA Graduate Fellowship Program (NGFP) has been developing nuclear security and nonproliferation technical and policy professionals to help protect our nation. The program offers unmatched opportunities to explore careers across the NNSA enterprise. Fellows are highly sought after by employers, with many of our 500+ having gone on to make important contributions to NNSA and other leading government agencies, national laboratories, non-government organizations, industry, academia, and other organizations worldwide.
Opportunities
NNSA Graduate Fellows work alongside the nation's leading scientists, engineers, and policy experts in range of mission areas, including but not limited to stockpile stewardship, nuclear nonproliferation, nuclear security, and counterterrorism/counterproliferation. 
Fellows' year-long assignments are packed with:
Hands-on experience 

Specialized training

Career development

Professional networking
Each fellow's experience is truly unique. Fellows receive specialized training while also directly supporting NNSA's global nuclear mission in placements that align with their backgrounds and interests.
Benefits
Fellows receive competitive salaries, benefits, and other incentives including:
Annual salary of $53,300 ($63,550 for post-doctoral Fellows) plus a $4,000 hiring incentive (taxed)

Medical benefits and vacation/holidays

Tuition reimbursement (criteria apply)
Eligibility
Applicants must be U.S. citizens eligible for a high-level security clearance and be accepted into, enrolled in, or graduating from a master's or Ph.D. program during the year of application. Applicants must also be available to work full-time from June to June the year of their fellowship.
Application
NGFP can be your gateway into a career in nuclear security and nonproliferation—apply today! The application includes a letter of interest, résumé, two letters of recommendation.
Applications are accepted through October 2, 2019 for positions beginning June 2020. Visit http://ngfp.pnnl.gov to learn more and apply.


---
Not ready to apply right now? Bookmark the NNSA Graduate Fellowship Program to your ProFellow account!