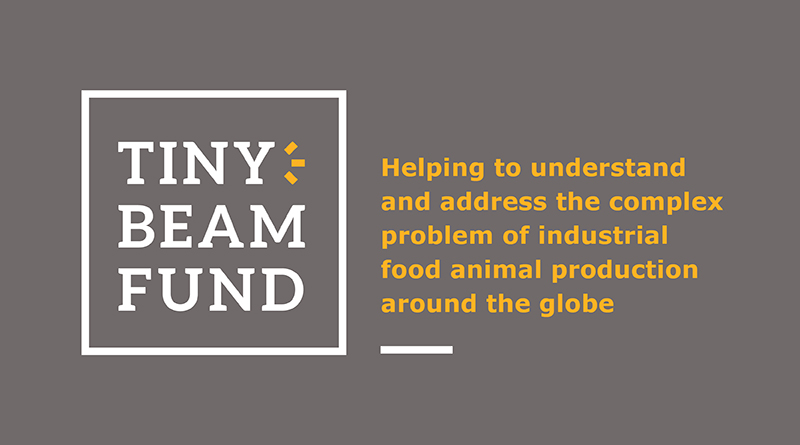 Sponsored by Tiny Beam Fund
Apply now for Fellowships to tackle global industrial animal agriculture
Open to PhD holders (USD $60,000) and advanced PhD students (USD $45,000) in all parts of the world.
Tiny Beam Fund is a small U.S.-based charitable foundation. Its mission is to help understand and address the complex problem and negative impacts of industrial food animal production worldwide. It focuses on funding academic research and researchers.
Tiny Beam Fund offers fellowships to academic researchers interested in drivers and negative impacts of large-scale, industrial animal agriculture, especially concerning LMICs (low- and middle-income countries).
Applicants' topics: 
They should address

this

list of "burning questions." The questions are asked by staff of civil society groups and funders tackling problems and concerns associated with large-scale, industrial animal agriculture in LMICs.
Award amount & eligibility:
$60,000 (for PhD holder – single individual or team of up to four persons).

$45,000 (for student close to completing PhD – single individual or team of up to four persons).

Academics working/studying in universities or independent scholars.

No restrictions as to applicants' place of residence or citizenship.
Duration of fellowship:
9 months
Purpose of fellowships:
To shed light on the "burning questions," to deepen non-academics' understanding of issues raised in the "burning questions," help them to take action, make better decisions, and solve real-life problems.

To provide opportunities for academics to do research geared towards their own academic advancement beyond preparing fellowship deliverables.
Main work and deliverables: 
Research topic of own choosing that addresses issues raised in a "burning question" and that has practical application. Put findings and practical advice in an 8,000 – 10,000 words plain language report.

Disseminate reports and practical recommendations to a non-academic audience. 
Application Deadline: June 8, 2023
Not ready to apply now? Bookmark the Tiny Beam Fund Fellowships to your ProFellow account.
© ProFellow, LLC 2023, all rights reserved