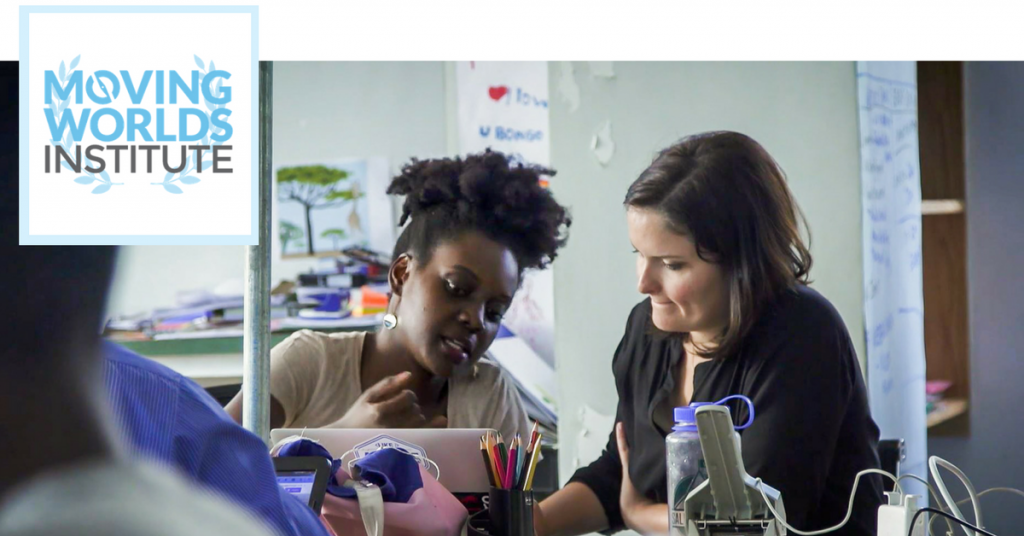 Sponsored by MovingWorlds
The MovingWorlds Institute is for high-achieving professionals that want to make a positive impact with their career. It is a transformative, cohort-based, international experience that empowers you to make a positive impact with your career — whether you're staying in your job or looking for a new one.
As featured in:
What you'll do
This 6-month program will jump start with an in-person training where Fellows will connect with each other and key MovingWorlds Institute staff. Together, you and your cohort will explore leading insights on human-centered design, shared-value, social enterprise, and global leadership skills. You'll also get to know yourself better and understand what motivates you as a professional and an individual, what your cross-cultural intelligence level is, and how you can best collaborate across cultures through the Imperative and GlobeSmart assessments. You'll leave this 3-day weekend with a plan and the tools to succeed in the program, as well as, to tackle your personal and professional growth, networking, and learning goals.
Over the course of the following 6 months, you will:
Engage in weekly discussions in our online community
Join monthly webinars with industry leaders and emerging social innovators
Work with your accountability partners to complete your learning, discovery, and networking goals
Find, plan, and go on an Experteering trip that matches your unique skills, requirements, and preferences – one that builds on your current skills, but also stretches you to grow and discover new insights
Read, watch, and listen to curated content that aligns with your learning goals.
And before you graduate, a certified career coach will lead you through a Professional Development Workshop and help you determine how to best use your experience to get that promotion, hack your job into one that includes impactful work, or change career paths completely.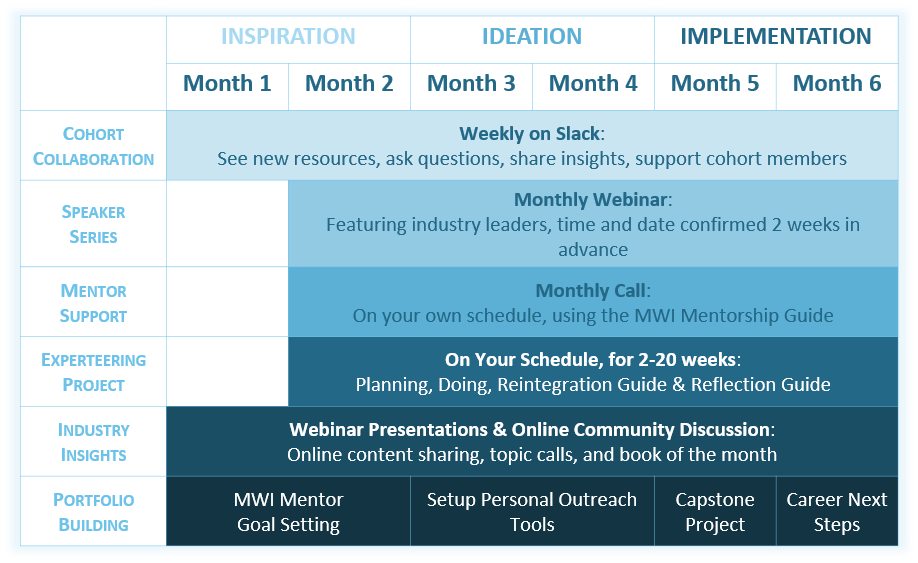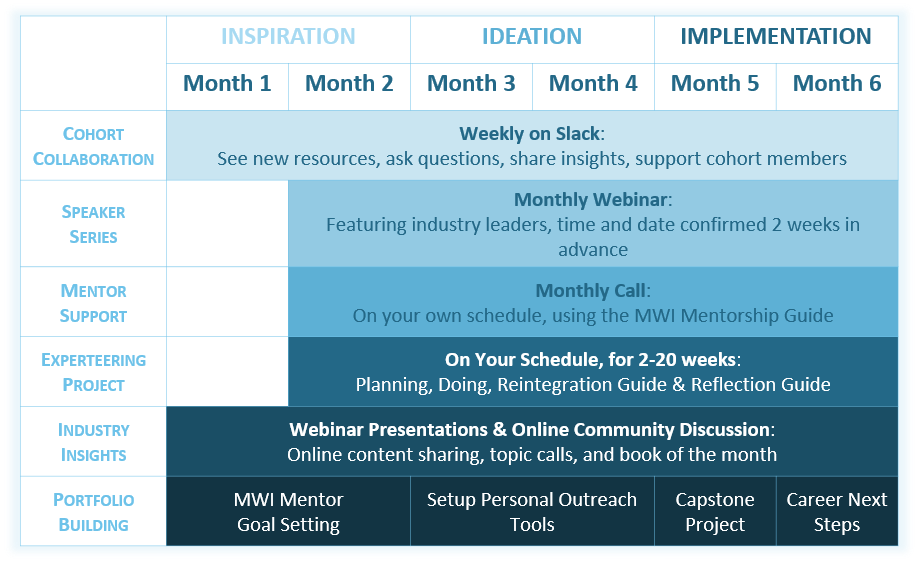 Qualifications
The MovingWorlds Institute Fellowship program is for individuals with prior professional work experience. Diversity in age, skill set, and industry experience of our Fellows is one of the factors that makes this program so special. As a result, there are no age-limits, degrees, or other requirements.
Ideal Candidates
Ideal candidates have at least 7+ years of professional work experience, operating in both an individual contributor and managerial or leadership capacity. The common theme is that we represent a group of high-achieving professionals that want to use their skills to contribute to the greater good in any sector.
Make an impact while you get ahead
All our Experteering projects make a real impact in the field. From our last Institute, we followed Heather Watkins to the field to see how her work was helping Ubongo Kids spread engaging, accessible education content to children across West Africa.
Ubongo's Testimonial Video about Hosting Heather from MovingWorlds from Mark Horoszowski on Vimeo.
Apply Today!
Next application date: June 30, 2018
Learn more and make sure to get your application in as they are accepted on a rolling basis.