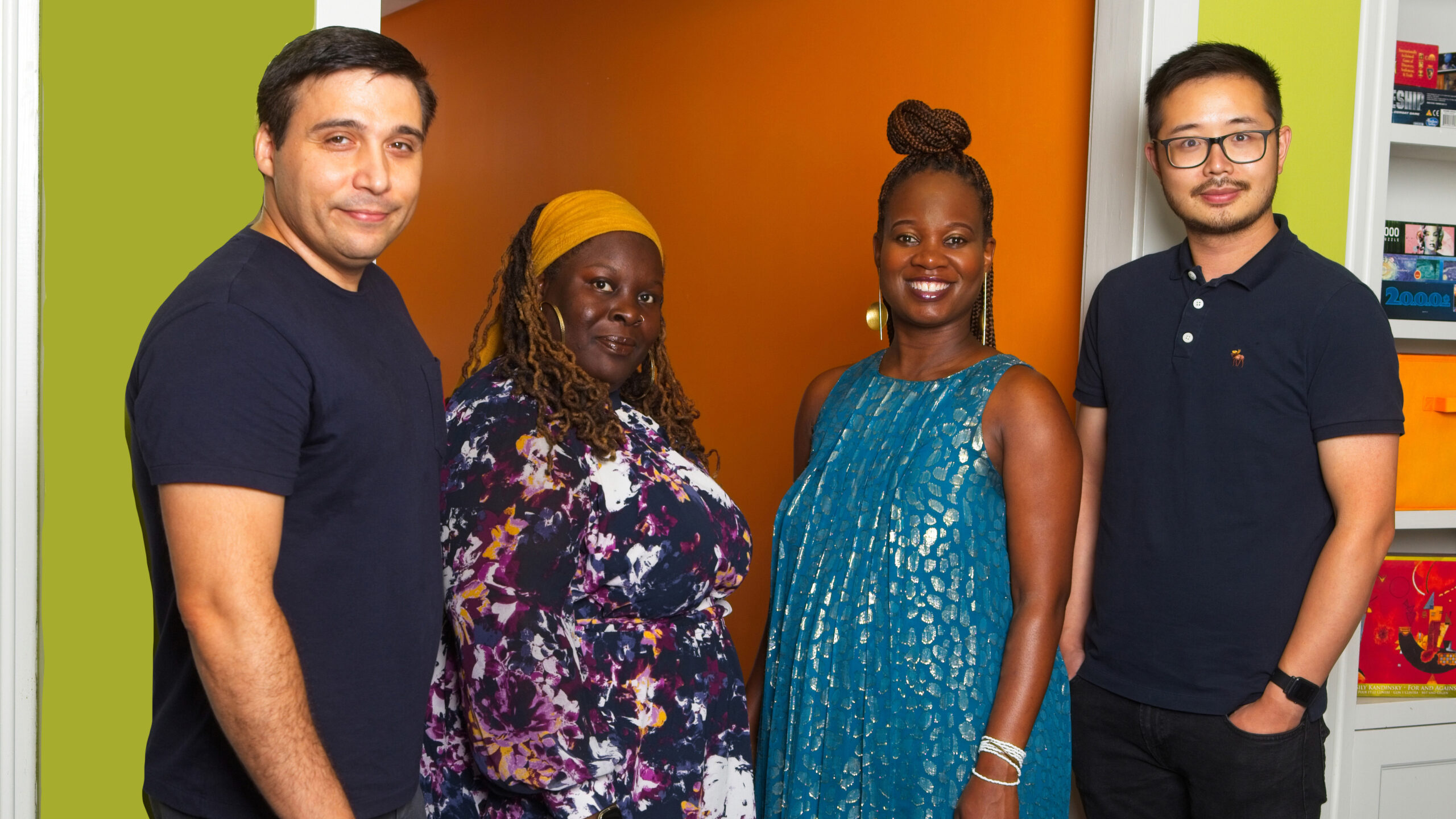 Sponsored by Princeton University
The START Entrepreneurs program seeks candidates with the skills and desire to leverage the resources of Princeton University to create and run an academic spinout. The goal of this 12-month program is to allow aspiring commercial and social entrepreneurs the time and resources needed to translate academic scholarship into highly impactful new ventures.
During the program, Entrepreneurs are supported with tailored mentorship, entrepreneurship education and collaborations with faculty members. While much of the work is self-directed, each START Entrepreneur will work towards agreed-to milestones and review and update those milestones with the program team at least quarterly.
Program Format
All Entrepreneurs will be expected to be present in Princeton, NJ for the duration of the 12-month program. This is a full-time commitment and is not compatible with other employment. While each START Entrepreneur will work autonomously, they are expected to set and meet milestones during the 12-month program. They will be required to report on progress/learnings to the START Entrepreneurs program team at regular intervals, to engage productively with mentors and with their fellow START Entrepreneurs, and to participate in educational offerings as appropriate.
At the end of the 12-month program, all START Entrepreneurs will be expected to present their findings about the viability of a startup venture. If it is determined that such a venture is viable, then after leaving Princeton's employ, the START Entrepreneur may choose to create a separate and independent entity, e.g., a company or a non-profit organization, that leverages and builds upon the work done at Princeton. Any Princeton IP used by the startup will be subject to a licensing agreement with Princeton. If a START Entrepreneur determines that their startup idea is viable before the 12-months is completed, they may have the option, in consultation with their faculty mentor and the START Entrepreneurs program team, to leave Princeton's employ early to pursue the creation of a spinout entity.
Benefits
START Entrepreneurs will receive a financial package worth approximately $120,000 that includes salary, benefits and a small amount of discretionary funds. Salary and benefit packages will differ based on candidate experience. The program can accommodate postdocs, research scholars and professional specialists – depending on qualifications.
In addition to funding, START Entrepreneurs will have access to world-class research facilities and faculty, tailored mentorship, targeted entrepreneurship education, and introductions to a network of founders and investors.
Eligibility
Successful candidates will be selected based on their proposed startup, their entrepreneurial spirit, their potential contribution to the Princeton entrepreneurial ecosystem, the alignment with Princeton University faculty and resources and an overall commitment to supporting inclusive innovation and entrepreneurship.
Learn more about Princeton University's areas of study.
To apply, candidates must meet the following criteria:
Earned a bachelor's degree from any college or university – PhD strongly preferred.
Have a compelling reason to work on your startup at Princeton University – including the ability to leverage specific faculty expertise and intellectual property.
Demonstrate a passion for and commitment to entrepreneurship, broadly defined as the initiation of transformations through risk-taking actions and value-creating organizations.
Applicants must be committed to working full-time on startup research and exploration activities. This program does not allow for other, concurrent, work activities.
The position is open to non-U.S. citizens and prior work authorization in the U.S. is not required.
Application Requirements:
All startup proposals must demonstrate a clear market and societal need that the START Entrepreneur will work to address and an explanation of how the startup will be feasible, impactful and scalable.
Applications must include a milestone-based plan of what will be achieved during the year.
Applicants must include the name of at least one Princeton faculty member* whom they would like to have advise on their research and provide mentorship. If you are selected as a finalist, the START Entrepreneurs program team will work with you to find a faculty member to sponsor your application (this person may or may not be on the list that you provided with your application).
Please note that there is a different application process for candidates with a PhD and those without a PhD.
Deadline to Apply: July 16, 2023
© ProFellow, LLC 2023, all rights reserved