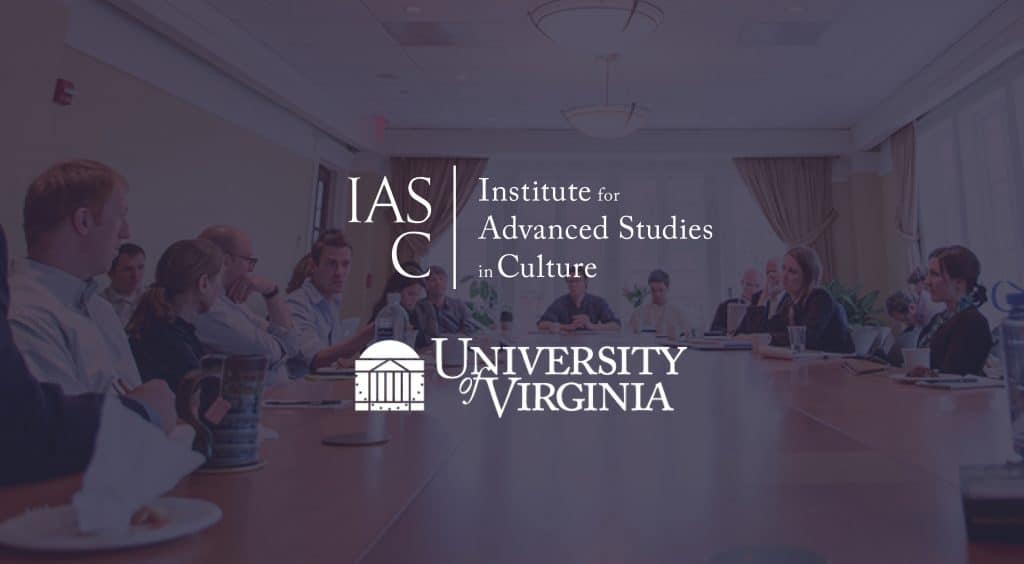 Sponsored by the Institute for Advanced Studies in Culture
The Institute for Advanced Studies in Culture at the University of Virginia is seeking three postdoctoral fellows to analyze and publish papers about a data set from a historic national survey on moral formation at home and in school.
The Premise
Under the assumption that education entails the formation of children, the Institute recently fielded the National Survey of Moral Formation. This survey sampled more than 3,200 parent-teen dyads who completed questionnaires about how personal and public virtues were being shaped in their home and school settings. The resulting data set will be available for analysis to recipients of these fellowships—an access shared with only a few senior Institute scholars.
The Moral Ecology Fellowship
The three postdoctoral Moral Ecology Fellowships are for the full academic year of 2019–2020 and are potentially renewable for 2020–2021. Each fellowship carries an annual stipend of $45,000–$49,000, as well as full-time benefits and office space at the Institute.
In addition to doing their own research, recipients of these fellowships are expected to produce at least three journal article manuscripts based on analyses of the National Survey of Moral Formation data, including a proposal of diagnostic tools that could assist schools and other institutions in evaluating the conditions in which character and citizenship are formed.
Fellowships will be awarded on the basis of how well the applicant's scholarly interests reflect and advance the intellectual mission of the Institute in general and the Institute's Colloquy on Culture & Formation in particular. Candidates will also be selected based on experience analyzing complex data sets.
Fellowships are open to all qualified candidates without restriction as to citizenship. All Fellows must be in residence at the University of Virginia for the duration of the award period and may not hold other forms of employment. Institute Fellows will participate in all Fellows-related Institute-sponsored events and be active members of the Colloquy on Culture & Formation.
Applicants for the Postdoctoral Fellowships must have been awarded their PhD by the start of the fellowship, but not before 2016.
Review of applications will begin on March 14, 2019.
The University of Virginia is an equal opportunity and affirmative action employer. Women, minorities, veterans, and persons with disabilities are encouraged to apply.
For application information and requirements, please visit: https://iasculture.org/scholars/fellows/moralecology-apply.
Application Deadline: March 14, 2019


---
Not ready to apply right now? Bookmark the Institute for Advanced Studies in Culture Moral Ecology Fellowship to your ProFellow account.