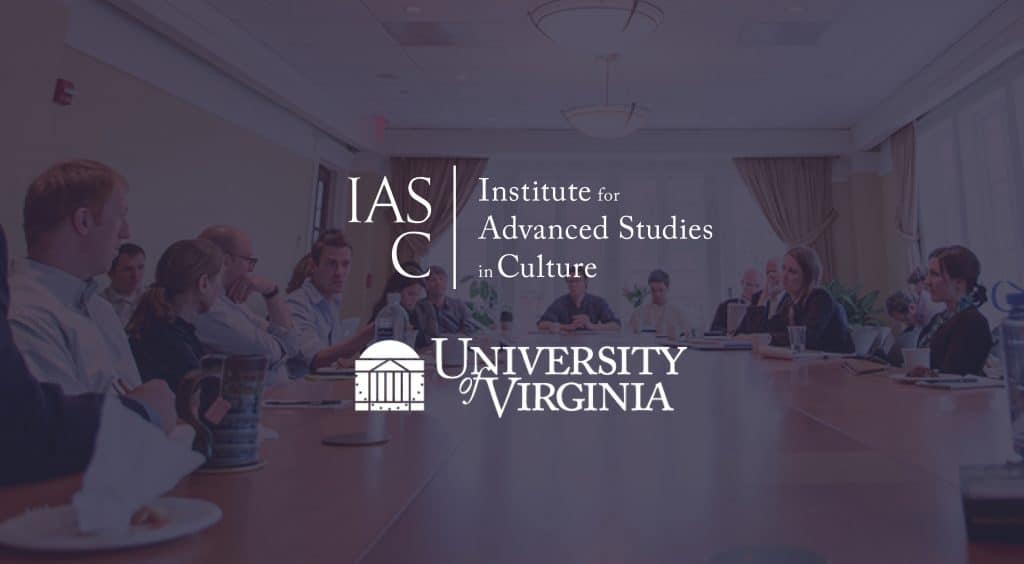 Sponsored by the Institute for Advanced Studies in Culture
The Institute for Advanced Studies in Culture at the University of Virginia is now accepting applications for Doctoral Fellowships in the following Colloquies:
The fellowships are for a full academic year and are potentially renewable. The fellowship carries an annual stipend of $25,000 and office space at the Institute.
The Doctoral Fellowship supports students through the research and writing stages of their dissertations. Fellowships are awarded on the basis of demonstrated academic promise and how closely the applicant's scholarly interests fit with the Institute's research priorities.
Fellowships are open to all qualified candidates without regard to citizenship, though all Fellows must be in residence at UVA for the duration of the award period. Institute Fellows are expected to participate in all Institute-sponsored events and be active members of their Colloquies.
Applicants for the Doctoral Fellowship must have completed all the requirements for their PhD except their dissertation prior to August 1, 2019.
Applications for the 2019–2020 academic year must be received by February 15, 2019.
The University of Virginia is an equal opportunity and affirmative action employer. Women, minorities, veterans, and persons with disabilities are encouraged to apply.
For more detailed application information and requirements, please visit: https://iasculture.org/scholars/fellows/doc-apply.
Application Deadline: February 15, 2019


---
Not ready to apply right now? Bookmark the Institute of Advanced Studies in Culture Doctoral Fellowship to your ProFellow account.