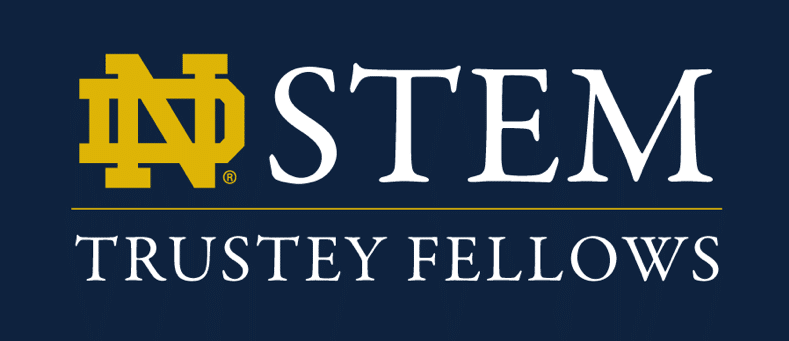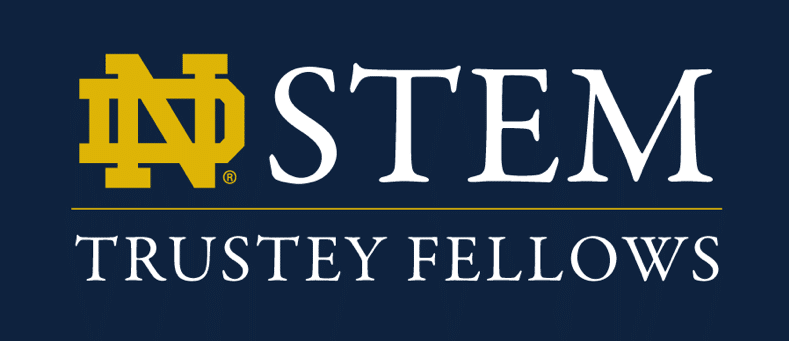 Sponsored by the University of Notre Dame
The University of Notre Dame Center for STEM Education believes all students in our nation's schools deserve highest quality STEM education. Our fellowship program, the Trustey Family STEM Teaching Fellows is a unique and competitive formation program that seeks school-based teams of teachers who desire to change STEM education in their schools and communities.
Benefits for Fellows
Professional growth in STEM teaching, learning, assessment, and leadership
A national community of STEM educators
Content-specific coaching
100 hours/year of professional development that can be used for recertification
Paid travel, lodging, and meal expenses for summer institutes and mid-year summits
$5,000 stipend across the duration of the program
If you are interested in learning more about the Trustey Family STEM Teaching fellows, visit our website. 

Who We Are Looking For
School-based teams of three to five teachers who:
are passionate about improving STEM education for all children
want to develop as STEM Teacher-Leaders
teach at least one course in a STEM discipline
work with 5th-8th grade students
Learn more about our application criteria.
The Trustey Experience
Fellows attend three summer institutes at the University of Notre Dame and focus their work around 3 main modules: 1) STEM Integration; 2) Core Instructional Practices; and 3) STEM Blueprint.
Themes of equity, access, and leadership are woven throughout the Summer Institutes.
During the two school years in between, Fellows engage in school year activities focused on developing teacher leadership, enhancing core instructional practices, and improving STEM learning through integration. These include, implementing a school-wide STEM impact plan, collecting video of teaching performance, receiving feedback from a content coach, and gathering for mid-year summits in January.
Application Process
Application Deadline: February 21, 2020
Interviews: March 2-16, 2020
Admission Notification: April 1, 2020
Summer Institute: July 13-25, 2020


Contact Information and Social Media
Recruiting Coordinator
Nikki Gerardo
(574) 631-1131
n.gerardo@nd.edu
Twitter: @STEMatND
---
Not ready to apply right now? Bookmark the Trustey Family STEM Teaching Fellows Program to your ProFellow account.