Sponsored by the Amani Institue
The Amani Institute's award-winning Post-Graduate Certificate in Social Innovation Management is a unique, field-based program that brings together 40 individuals from different countries, diverse background and sectors to train with master practitioners, build a global network, and better understand how to create effective change, both as a social intrapreneur or entrepreneur. You will train at the depth and pace necessary to succeed in this field –the intensity is equivalent to a 2-year traditional degree– while exploring a city with a thriving innovation culture.
Program Structure
Your Post-Graduate Certificate in Social Innovation Management brings together a diverse group of 40 like-minded individuals from around the world, with roughly 20 in Bengaluru and Sao Paulo each. They are committed – like you – to building the skills to create positive impact.
During the program, you will be able to practice what you are learning in the following two ways:
1. Your Social Innovation Project
In your social innovation project, you will develop a new idea to address a social problem or opportunity that you personally care about. Through our innovation methodology, we will guide you through a structured process for generating creative ideas. You will prototype a new idea for social change and see how the world reacts. Read about Jon's experience with his innovation project.
2. Your own start-up
Roughly 25% of each class are aspiring or current social entrepreneurs looking to build their skills to lead an organization. We welcome social entrepreneurs into the program and provide support to rapidly develop and/or scale their ideas.
 OR
2. Your apprenticeship
Gaining relevant work experience via an apprenticeship is a key pillar of the program for those looking to better understand the social sector. We will place you in a host organization that is working in a field you care about, and in which you will experience first-hand the immense challenges and possibilities inherent in making social impact. You will work a minimum of 24 hours a week throughout the 4 months of the Immersion Phase.

Program Options
Programs take place in Bangalore, India OR São Paulo, Brazil starting in February 2018.
FOUNDATION 1 month • Flexible location • Approx. 15-20 hours a week
Distance learning: includes interactive sessions on Social Innovation and personal development via the Amani online learning platform, self-study and various assignments. Through regular interactions, you will start building a network with your peers from all over the world.
IMMERSION 4 months • São Paulo or Bengaluru • Approx. 45-50 hours a week
While building Communication, Leadership, Creativity, Management and Entrepreneurial skills with international experts and speakers, you will create a social innovation and work with a local organization through an apprenticeship or consulting project. You will also participate in intensive learning trips and site visits. Finally you will deepen your leadership skills for your changemaker journey.
ACCELERATION 4 months • Flexible location • Approx. 5-10 hours a week
Consolidate and deepen your Amani Institute experience, expertise and insight acquired. Amani Institute will guide you to apply what you have learnt in the real world and drive the transition to the next stage of your career. Read here about their Fellow's experience.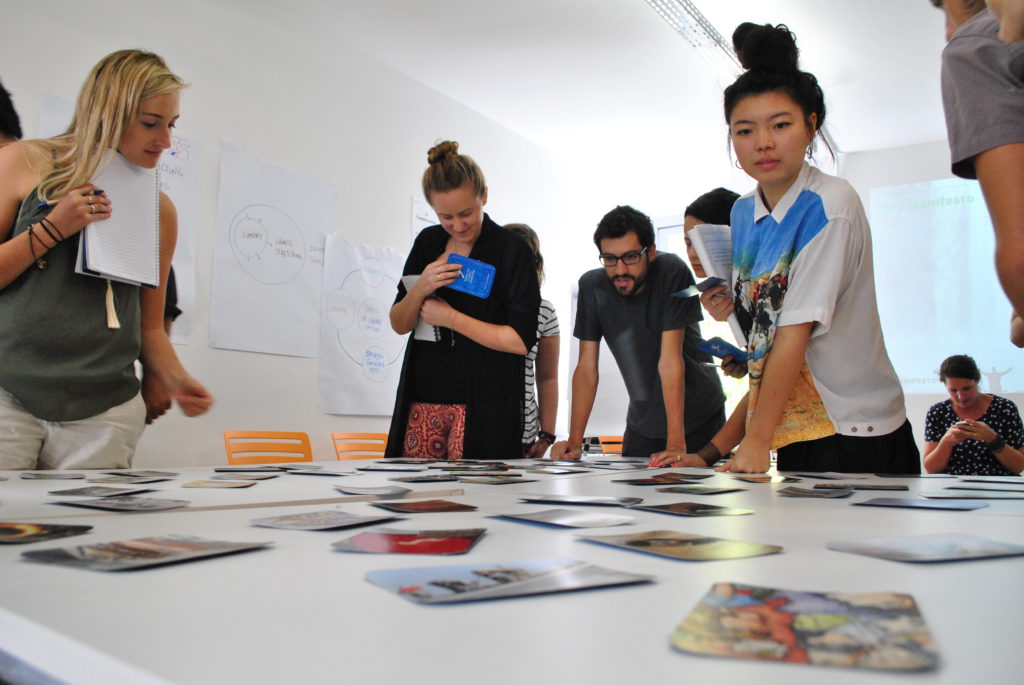 Your Investment
Program Cost: USD 7950 (including a non-refundable deposit of USD 1000 upon acceptance into the program).
The tuition fee covers the following:
9 courses to build professional skills in high demand by leading employers, taught by global experts, who will be forever part of your personal network.
A 4-month apprenticeship in a leading organization in your field of interest and management of the relationship with the host organization. This also includes securing your legal status to volunteer.
A personalized leadership development journey through coaching, peer coaching and interactions with guest speakers who are leaders of social change from around the world.
All travel expenses associated with field visits, including the two 4-day trips, which are a highlight of the Immersion Phase.
Advice and connections to enable your next career step, ongoing alumni support, further learning activities, and network building.
From the Foundation Phase to the end of the Program, we take care of you and your personal and professional development.
Who should apply:
Regardless of your professional background, if you are looking to build or accelerate your career in the rapidly growing social change sector, anywhere in the world, this program is for you. All courses run in English. Limited scholarships are available!
Application
The deadline for the 2018 programs is December 22, 2017