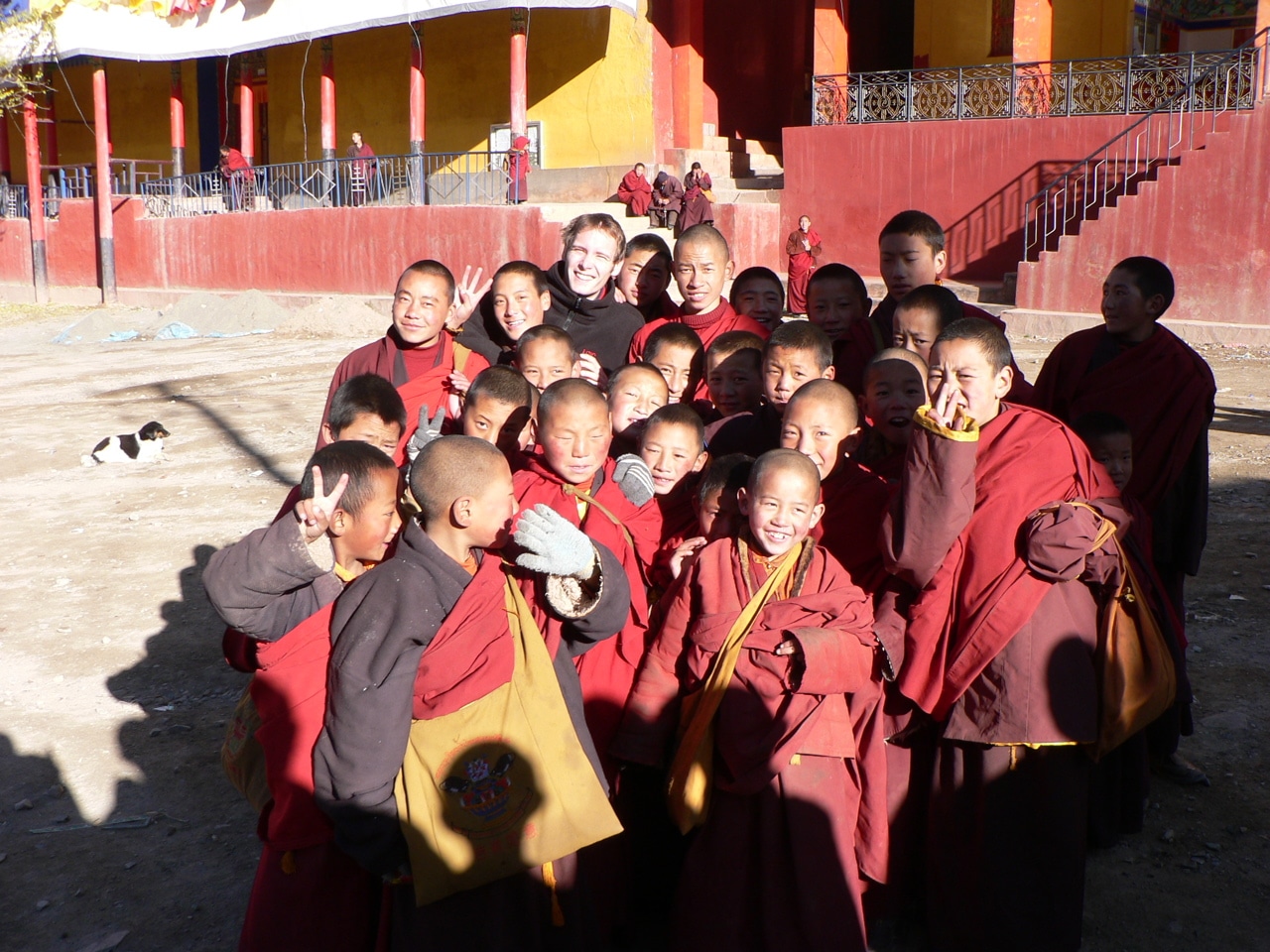 Sponsored by Insight Collaborative
Are you a self-starter interested in conflict management and mediation? Do you enjoy self-directed learning?  Do you enjoy traveling and volunteering to make a difference around the world?
The Insight Fellowship allows exceptional individuals to grow professionally and personally as they study and promote conflict management at non-profits they choose outside of their home country.
The Insight Fellowship
The Fellowship supports entrepreneurial individuals with a passion for conflict management to help organizations work more effectively – whether that's through training teams, conducting research, or strengthening pivotal relationships in the field. Supported by an Insight Partners mentor, the Fellow completes the year with strengthened conflict management expertise, significant field experience and increased self-awareness, equipped to pursue their interests as global citizens throughout their personal and professional lives.
What does the Fellowship year involve?
The first three-month placement is held in Concord, Massachusetts, at the offices of Insight Collaborative and its sister organization, Insight Partners. During this placement, Fellows undergo rigorous training and coaching in communication, negotiation, and mediation theory and skills.
The remaining nine months typically include three foreign placements, which the Fellows design and arrange during their Concord placement, with guidance from Insight Collaborative. Each Fellow identifies a broad theme upon which they will focus during their Fellowship, such as conflict and the environment, or methods of creating trust.
Within a month of their return from their final placement, Fellows submit a written paper and provide a presentation on their Fellowship experience to Insight Collaborative. Each fellow is expected to submit journal entries to the Insight Collaborative blog during their placements.
Benefits:
The Fellowship includes an estimated US $30,000 expense allowance for the entire year, provided by our generous donors. The Fellow is assigned a mentor to help guide the logistics of the Fellowship, as well as direct the three-month training period. This includes putting learning into practice by observing and assisting consultants at Insight Partners (our sister organization). The Fellow will also gain access to Insight's network of academics and practitioners.
Eligibility:
To be eligible for the Fellowship, you must be:
A graduate of an accredited college or university or set to graduate prior to the start of the Fellowship;
Committed to serving 12 consecutive months from the start of the Fellowship;
Dedicated to fulfilling the objectives of the Fellowship program, following the Fellowship principles, and be willing to pledge to raise the funds required to "refill the pot" for the next fellow;
Fluent in English;
Have experience related to the study or practice of conflict management or alternative dispute resolution, (preferred, but not essential).
Deadline:
January 30, 2023
The Fellowship selection process begins by February 15, 2023.  Placement begins in Concord, MA, USA early June 2023.
For an overview of the Fellowship, please visit https://insightcollaborative.org/program/ or our Frequently Asked Questions page
Contact us at [email protected] if you would like to speak to someone directly contact us and we will set up a time to talk!  We will also be hosting two information sessions in the Fall via our LinkedIn page.  Please stay tuned for the dates to be announced soon!
Not ready to apply this year? Bookmark the Insight Fellowship Program to your ProFellow account.
ProFellow, LLC 2022, all rights reserved