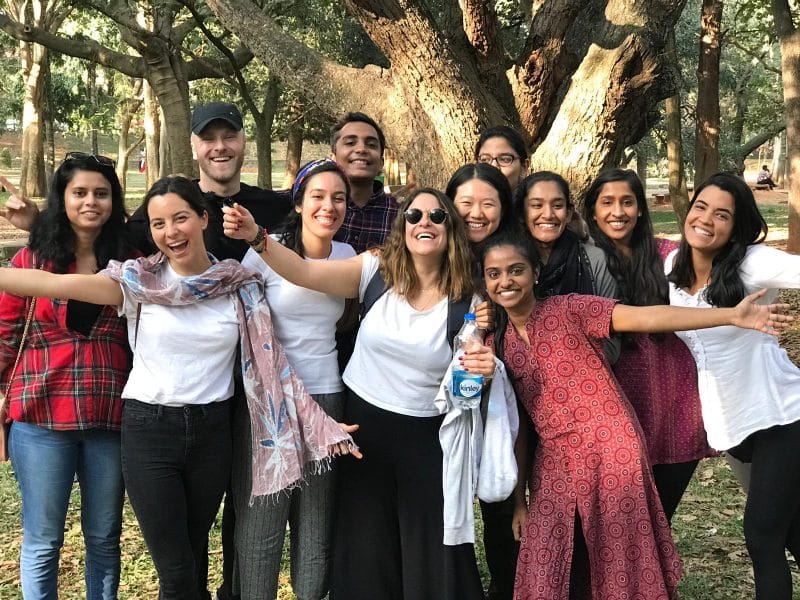 The IDEX Global Fellowship is for young professionals (21 – 35 years old) from across the globe who want to dive deep into the social impact space and get first-hand experience working in one of India's most popular and vibrant social enterprise communities, Bangalore. Fellows choose a sector of their interest such as Education, Health, Environment and Energy, Women's Empowerment, Livelihoods, and Impact Investing, among others, to base their full-time placement within an organisation for 6 months in India. The program is committed to enabling immersive learning experiences for Fellows by having them ideate, develop, prototype and test solutions in an environment that encourages co-creation and collaboration, all while also learning from peers, resident mentors and sector experts.
We talked to three IDEX fellows from different cohorts to learn more about the program, see how it has impacted their career trajectories, and get some application tips.  
Who should apply?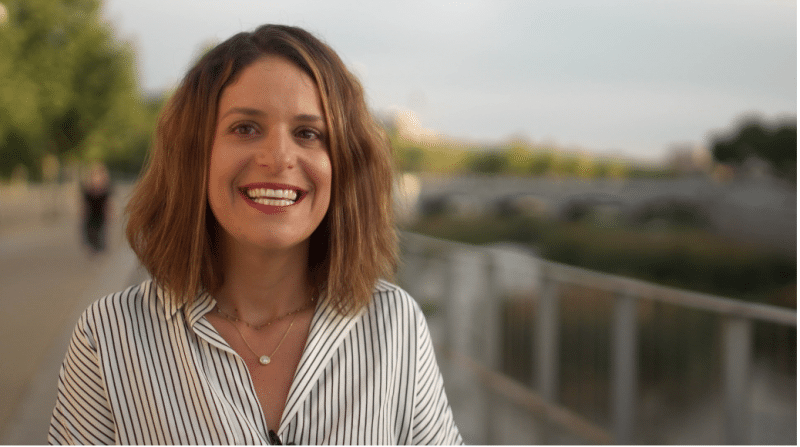 Because I am passionate about helping people and contributing to society at the individual, community, and international level, I have been involved with initiatives that create positive change ever since childhood. During high school, one life-changing experience was a trip to Tanzania, where I worked at an impoverished school, teaching, interacting and playing with local children. Since then, I have worked with several international organizations focusing on children and women's rights. These include the United Nations Development Programme in Amman, Jordan and the United National Environment Programme in Montreal, Canada. Over the last four years, I have been co-leading the Cycling4Gaza (C4G) initiative as a volunteer, organizing annual cycles in different countries to raise awareness and funds in support of children's development in Gaza, Palestine.
I have recently completed my Master's in International Relations at the IE School of Global and Public Affairs, which holds entrepreneurship and social impact at the core of its values. This provided me with the opportunity to explore and realize my passion for the world of social entrepreneurship. Throughout the program, I was involved with growing and building social enterprises that focus on the development of impoverished communities in developing countries, particularly Nicaragua and Ethiopia.
Seeing first-hand the impact of social enterprise and scalable and innovative solutions to social problems, I wanted to dive deeper into this sector. I applied for the IDEX Global Fellowship because the program offers a combination of tools that would enable me to become a successful social entrepreneur. This includes mentoring on key areas of social entrepreneurship such as impact assessment, resource mobilization, social innovation, and communication strategy and outreach. It also provides fellows with hands-on experience in a social impact capital. I wanted exposure to the social impact ecosystem in Bangalore and an opportunity to both live and work in India and view the world from a different angle. The IDEX Global Fellowship particularly appealed to me because I wanted to learn from and share this experience with like-minded people from all over the world.
The Benefits of the Fellowship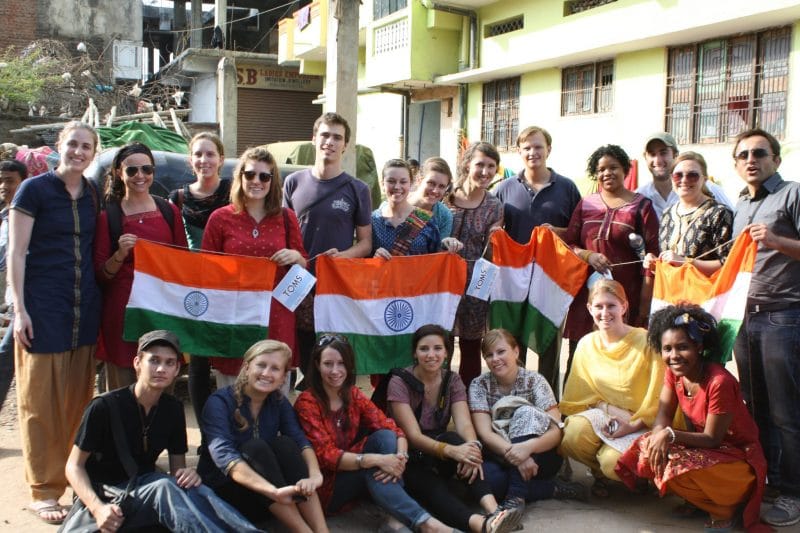 I like to describe the timeline of my life as pre-IDEX and post-IDEX. The IDEX experience was inexplicably life-changing. Full stop.
When I graduated from Oglethorpe University in 2008, there were minimal opportunities to carve out a path toward social enterprise as a career. A kind undergraduate professor who had seen the outcomes of IDEX's pilot cohort in 2010 convinced me to apply for the program. The rest is history. The selection committee saw in me a hunger for knowledge, a willingness to get my hands dirty, and a passion for observing a developing ecosystem outside of the comfort of my own country.
During my time in India (2011-2012) I learned how to study the needs of Base of Economic Pyramid populations, mitigate risk, explore challenges, bring services to market, and examine my own areas for professional improvement. Through these experiences, I gained new skills in marketing, storytelling, replication modeling, resource mobilization, relationship development, impact assessment, and human-centered design thinking.
One of my primary goals when choosing IDEX was to garner and sharpen skills that I could carry back home with me and transpose into my community to activate change and further justice. IDEX did just that. Much of my career has been shaped by the biggest takeaway from my time with IDEX. Learning how to be present. Observe. Listen with the whole self. Respond. Iterate. Repeat.
Not only did I learn to map and engage an ecosystem of social enterprise in a new landscape in real time, but also I forged life-long relationships and friendships with a diverse group of colleagues in the program. I've celebrated weddings, births, graduations, career promotions, career changes, and even adventurous launches of many socially-minded organizations.
IDEX provided a path to further my knowledge and first-hand experience of the breadth and depth of social enterprise in a developing market. Perhaps most importantly, it also advanced me as a global person. IDEX pushed me well outside of my comfort zone and into environments and relationships that I would have never had the chance to engage otherwise in a meaningful way. And for that, I will always be grateful.
Tips for Applying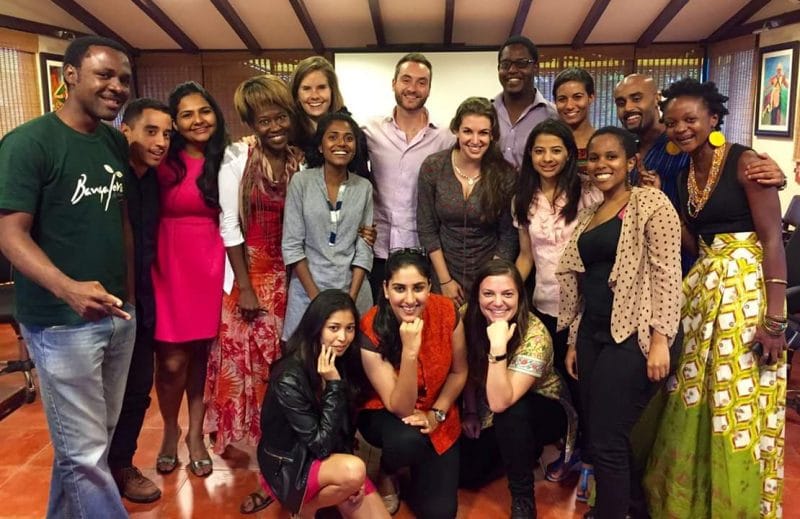 The greatest tip I can give a potential applicant is to be as reflective and as true in the written responses as possible.  Part of the beauty of the Fellowship is the diversity in experiences and backgrounds each Fellow brings. One is not expected to be an expert in development, but is expected to be curious, empathetic, and eager to dive in.  The best essays demonstrate a level of maturity, tenacity, and inertia for creating change while maintaining a pragmatic and grounded approach. Applications that are both candid in what is unknown and actionable in how to acquire a specific skill set will stand out in a very competitive pool.  Essentially, the written application should convey a level of introspection as to why this Fellowship is the right fit for an applicant's career growth as well as communicate the value the applicant would bring to the IDEX experience.
While interviewing, an applicant should come in as prepared as possible.  The strongest applicants will approach the interview with a plan, have a foundational understanding of the social enterprise sector in India and a few hypotheses as to the type of exposure they would like to have and how they plan to use the IDEX platform to expand certain skills.  Six months goes by incredibly quickly, and those who have the best experiences are the most proactive and prepared to seek what they want. The applicant should be ready to speak to instances where they have overcome adversity, conquered challenges, demonstrated resilience, and handled ambiguity.  The most successful Fellows are incredibly adaptable, flexible, and, of course, always eager to dive into new challenging and rewarding experiences.
It never hurts to leverage the existing alumni network.  We all have a level of investment and interest in incoming Fellows and would welcome requests or questions with enthusiasm.
Interested in applying? Bookmark the IDEX Global Fellowship to your ProFellow account.
© Victoria Johnson 2019, all rights reserved.