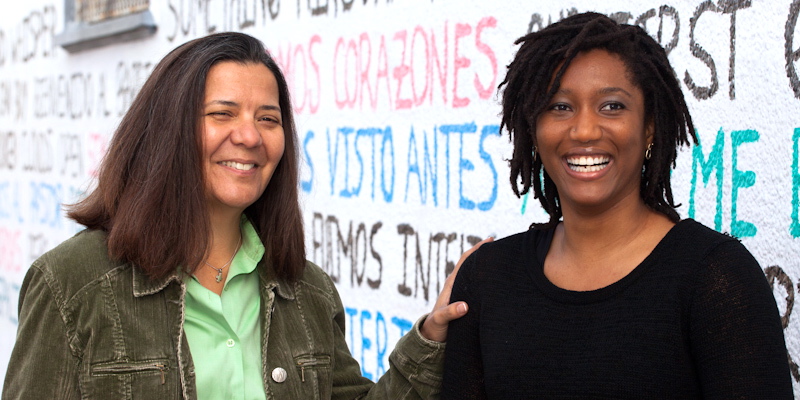 Sponsored by Butler Koshland Fellowships
Butler Koshland Fellowships is seeking an emerging leader to serve as a Fellow to Robert J. Rosenthal, Executive Director of The Center for Investigative Reporting.
About Butler Koshland Fellowships
Butler Koshland Fellowships (BKF) is a unique program designed to pass on public service leadership skills and legacy. Our model is simple and personal—we ask extraordinary leaders to mentor an emerging leader. Each mentor and fellow pair work closely together on a project for one year, during which time we fund the fellow's salary. The fellow is also integrated into and supported by a community of Butler Koshland fellows and mentors—past, current, and future—doing important work for the common good.
About The Center for Investigative Reporting
The Center for Investigative Reporting (CIR) is the nation's first independent, nonprofit, nonpartisan media organization dedicated to preserving democracy through fact-based investigative journalism. We follow stories wherever they lead, and are not beholden to outside interests. CIR's reporting reveals injustice, with a focus on government and corporate accountability, human rights, environmental and human health, veterans' affairs, national security and domestic surveillance. To learn more about CIR, please see the extensive background information included at the end of this document and also visit their website: www.revealnews.org 
FELLOWSHIP DESCRIPTION
Beginning early-to-mid February the Fellow will work at CIR with the mentorship of Robert J. Rosenthal as a Butler Koshland Fellow. In this capacity, the Fellow will help define and fill an essential new role designed to leverage the full potential of our multiplatform digital innovation through media outreach, distribution partnerships, public engagement and brand management. Working closely with CIR's editorial, engagement and development teams, the Fellow will help develop innovative outreach strategies that maximize impact for CIR, building excitement for both our work and our leadership in the field.
This is an exceptional opportunity for someone to break new ground at a major nonprofit organization during an especially exciting period of growth and possibility. The Fellow will be an essential voice in the organization, contributing to a newly emerging mission-driven communications and distribution strategy at one of the most exciting times in the organization's nearly 40-year history.
In addition to being mentored by Rosenthal, the Fellow will be under the day-to-day management of Meghann Farnsworth, CIR's Managing Director of Distribution, Operations and Engagement and work closely with other staff throughout the organization.
Representative projects and learning opportunities may include:
Design and implement compelling strategies for securing and maintaining media attention and distribution channels for CIR's breaking investigations and beat coverage;
Work to identify emerging opportunities to employ digital innovations that enhance the visibility of CIR's important work across multiple platforms (including broadcast, radio, digital and social media), including CIR's new Reveal platform;
Elevate CIR's work by crafting communications, marketing, brand management, and public engagement pieces that speak to its role as a leader in the field of multiplatform journalism and more broadly, promote the role investigative journalism has in protecting our democracy;
Collaborate with the engagement managers and the development team to develop targeted outreach to key stakeholders, including lawmakers, donors, advocates and others to help drive impact;
Manage press communications and requests for interviews for CIR reporters, editors, and producers and executives;
Stay informed about upcoming story content, CIR's thought leadership, and general developments in the field of journalism in order to anticipate media opportunities;
Design and implement a communications protocol that brings rigor and consistency to our distribution, outreach and brand awareness.
In addition to contributing to the daily operations, strategic vision and sustainability of the organization, the Fellow will benefit from Rosenthal's mentorship in areas relevant to leading a vibrant nonprofit institution. Rosenthal will provide the Fellow with opportunities to observe executive-level leadership in action at board meetings, donor pitches, conferences etc. and to participate in strategy sessions and other discussions with the executive team where appropriate.
The Fellow will also become a member of BKF's intergenerational, cross-sector leadership community where he or she will have multiple and varied opportunities to further develop leadership skills and meaningful contribute to BKF's capacity to collaborative network.
Qualifications:
The successful candidate will be passionate about CIR's mission of engaging and empowering the public through investigative journalism and groundbreaking storytelling in order to spark action, improve lives and protect our democracy. They will also have a demonstrated commitment to public service and to the highest standards of fact-based journalism.
Candidates should have at least three years of relevant experience working with media or communications and have a background in journalism, publishing, or other applicable communications fields. Ideally, the candidate will already have active contacts in both national and local media and experience working with media in across platforms including broadcast, radio, digital, social media, and non-traditional outlets like blogs.
This individual will have a high degree of comfort working in a collaborative, entrepreneurial and visionary organization where risks are taken, and needs and priorities can shift quickly. The team the Fellow will be joining is ambitious, fun, hard-working and not afraid to think outside the box. The ability to work both independently and in a group is a must. Our ideal candidate is a self-starter who comes to the table brimming with ideas and initiative about how we can raise awareness of our work and improve our media relationships.
Because the duties of the Fellow involve strong communication and strategic skills, this position requires someone with a diverse set of abilities and personality traits, including: intellectual agility, ambition, the ability to interface with diplomacy and friendliness while facing multiple deadlines, excellent writing abilities, strong presentation and verbal communication skills, acumen for research, sense of humor, and cultural sensitivity. Applicants also must be adept at organizing their own work, have practical experience in making things happen, and know when to be appropriately discreet with confidential information. 
TO APPLY
The application deadline is January 18, 2016. To apply please submit a cover letter and resume addressing your qualifications and interest in this fellowship along with a one to two page writing sample. Please be sure to detail any technical skills you may have. We encourage applicants to also include relevant, short samples of their previous work—written reports, links to web-based publications, podcasts, ad copy, pitch letters, press releases, videos, and any other materials demonstrating communication skills and story placements are welcome.
Please send all application materials via email to the attention of BKF's Executive Director, Kate Brumage, at [email protected] with the subject line "Rosenthal Fellowship." Only those chosen to interview will be contacted. Do not contact Robert J. Rosenthal or CIR directly. The Fellow will work from the Emeryville office of CIR.
The Fellow will be an employee of CIR. This is an exempt position with a salary of $60,100 per year plus employer provided health and other employment-benefits. The Fellow will work a standard 40-hour work-week and should be available to travel and attend evening programs as needed.
Candidates must have the legal right to work in the United States or have United States citizenship and upon hire, proof of identity and the legal right to work in the United States must be presented.
Butler Koshland Fellowships is strengthened by the diversity of its participants. We encourage all qualified applicants to apply.