Sponsored by CivicSpark
CivicSpark is a Governor's Initiative AmeriCorps program dedicated to building capacity for local governments to address climate change. CivicSpark is hiring 48 fellows for the 2015-16 service year (start date: November 2, 2015) to complete climate change mitigation and adaptation work throughout California. This is a unique opportunity for recent college graduates to gain valuable experience in the sustainability field, build professional and technical skills, and develop a strong network, while making a lasting impact.
CivicSpark fellows work on projects that support local governments in 8 regions throughout California: North Coast, San Francisco Bay Area, Sacramento, Sierra Nevada, San Joaquin Valley, Los Angeles, and Southern California. While projects vary, fellows can expect to work on a range of tasks, including data collection and analysis, meeting facilitation, community outreach, report writing, and presentation of results. All fellows will complete their service year with a strong understanding of working within local governments, experience working with key climate change mitigation and adaptation tools, ability to analyze data, and ability to work successfully in a team office environment. In addition to project work, fellows will have the opportunity to regularly attend trainings for technical knowledge and professional development, as well as work on volunteer services. Fellows will be organized into regional teams made up of 3-10 fellows and a half-time senior project manager.
A list of projects for the 2015-16 service year can be found online at: http://civicspark.lgc.org/2015-16-projects/.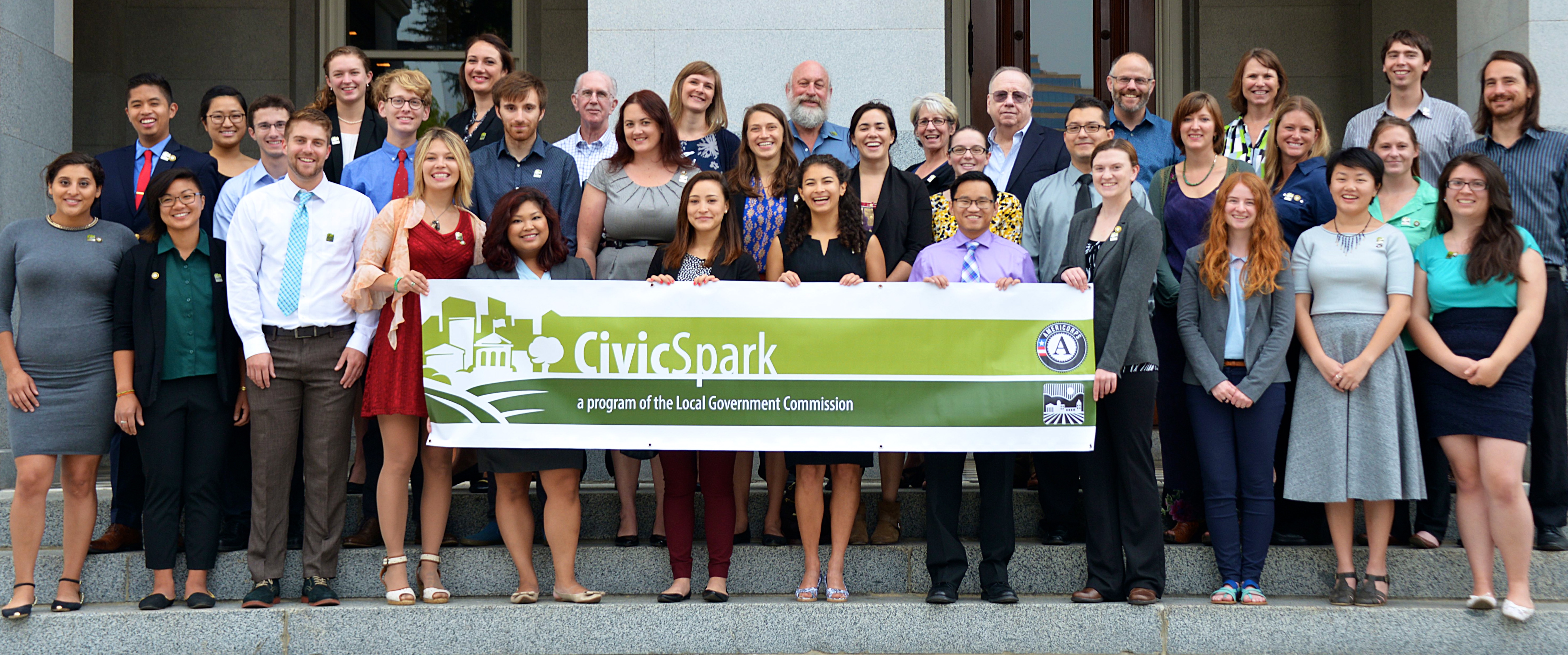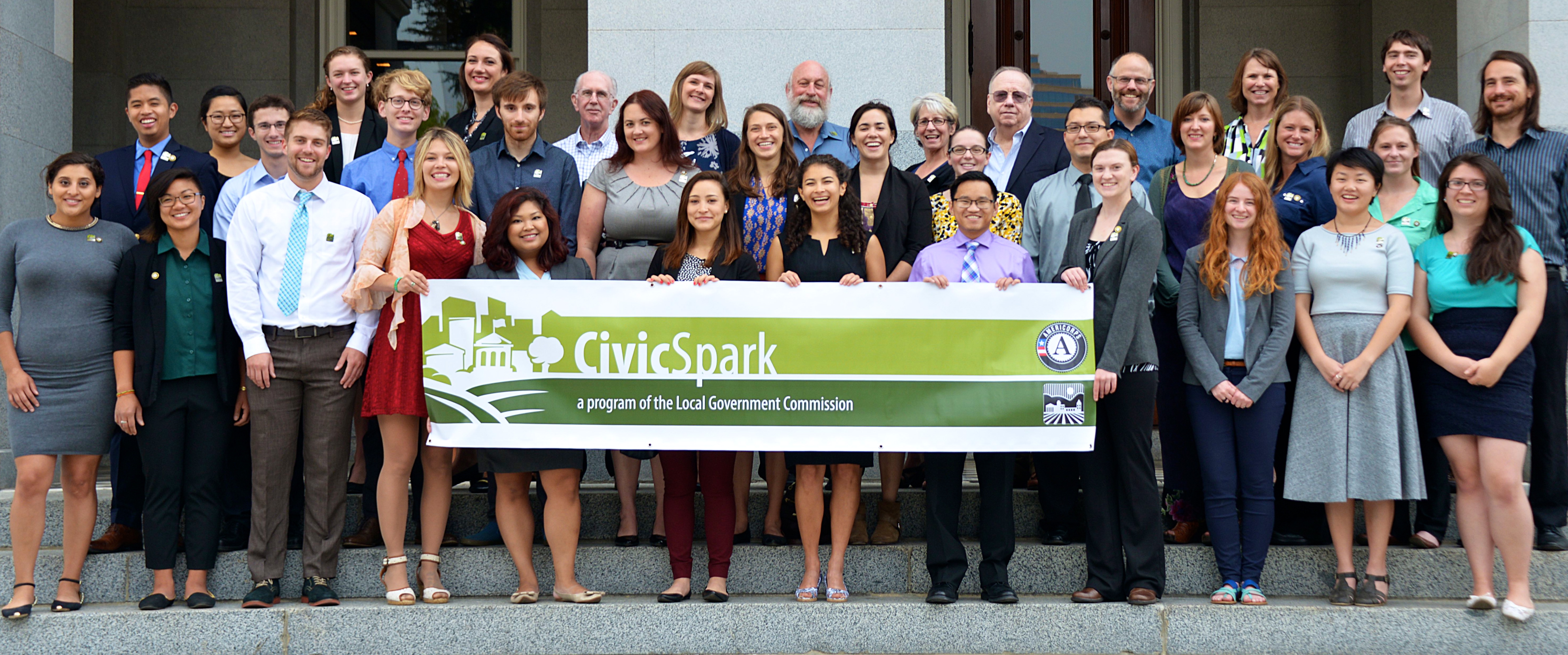 Benefits
AmeriCorps was created to address community need through service. AmeriCorps members have the opportunity to make an impact in their community while gaining valuable career and life experience. In exchange for their service, each CivicSpark fellow receives the following benefits:
$14,000 Living Allowance (before taxes) spread evenly over 11 months
Segal Education Award of $5,775 at the completion of service
Forbearance on existing qualifying student loans and payment of interest accrued during service
Health Insurance
Childcare Assistance – (to qualifying fellows), paid to an eligible provider of your choice
Significant professional development training
Network development with regional and statewide contacts in the climate protection field
Qualifications
CivicSpark fellows will have completed at least a 4-year degree and will have relevant experience in the sustainability field. An ideal candidate might have the following characteristics:
Degree in environmental related field and one year of relevant experience
Experience with California climate change policies and practices (mitigation and/or adaptation related)
Experience with local government operations and structures, especially as they relate to climate protection
Good communications and teamwork skills, some experience with outreach preferred
Capability to work in a professional office setting
Comfort with quantitative work, including data collection and analysis
Solid analytic or technical writing ability
Candidates must complete a DOJ, state, and NSOPR background check prior to service
This is an equal opportunity position and we prefer to place a candidate who already lives in the community being served.
Application Instructions
Apply online at http://civicspark.lgc.org/fellow-application/. Candidates selected for interviews will be contacted on a rolling basis.