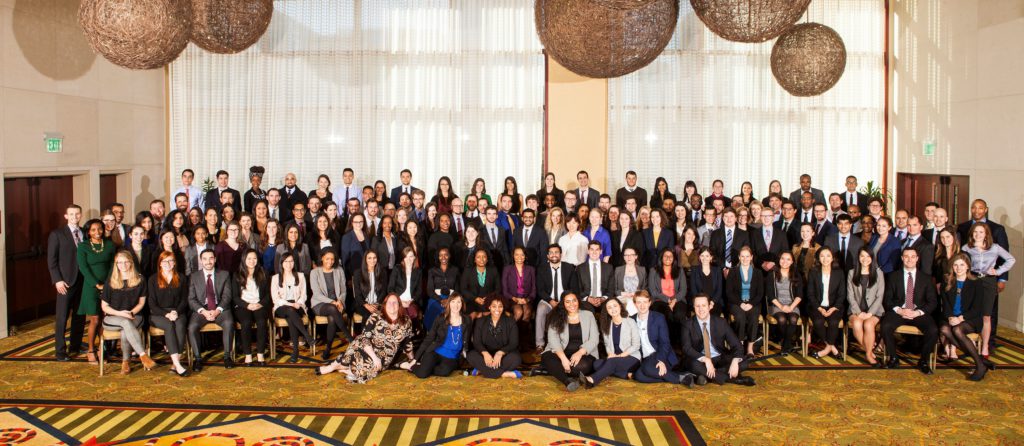 Sponsored by Education Pioneers
Leadership opportunities outside of the classroom in education are complex, challenging, and meaningful. The Education Pioneers Impact Fellowship is a 10-month leadership development program that helps turn rising leaders' skills and passions for social good into new, tangible leadership opportunities – supporting educational excellence and equity for all students and advancing careers for Fellows.
Designed for strategic, creative problem solvers with experience in data or project management, the Fellowship applies rising professionals' skills to a high-impact work placement that advances mission-critical work for an education organization. Fellows also grow their education knowledge and leadership capacity through cohort-based trainings, equipping them overall with the skills, experience, and network to make a significant social impact on a wide range of professional paths.
CREATE IMPACT: Long-term Placement in Education
Fellows serve a 10-month placement within a leading education organization. You're matched with a project to advance data leadership or another strategic priority — where the skills and experience you bring can make the biggest impact, and where we believe you can grow and contribute beyond your role. We prioritize placements in data & analytics and strategic project management. Fellows are managed by an invested supervisor, and directly embedded within a team and organization. Click here to learn more.
GROW AS A LEADER: Targeted Professional Development
Working in a high-stakes, complex sector like education requires thoughtful leadership. Through 10 months of workshops and community engagement opportunities, you'll focus on growing as a transformational leader for the education sector and the world at large. You'll learn about local and national education landscapes to quickly become conversant and credible in the issues that matter most when it comes to K-12 education. EP helps you develop and practice leadership competencies to increase your impact during your Fellowship and beyond. Throughout the experience, you'll get to explore and reflect on why you are driven to become a changemaker on behalf of children, families, and communities. Click here to learn more.
BUILD COMMUNITY: Connections for Life
Building meaningful connections is the hallmark of any EP experience. As an Impact Fellow, you'll join a dynamic and diverse cohort of peers that will become your education community. At the same time, you'll get exposure to more than 3,500 EP Alumni who make a difference for students nationwide. Pioneers hail from varied personal and professional backgrounds and experience levels. You'll gain lifelong access to new and established leaders who will inspire and sustain you throughout your career. Click here to learn more.
THE PROCESS: Eligibility, Stipend, and Process Overview
Eligibility:
·
Bachelor's Degree required

Two years of full time, professional work experience, which excludes undergraduate or graduate internships

Authorization to work in the United States on a full-time basis for the entire program (international students eligible only if visa assistance is not required)

Commitment to the full program term including the ability to complete 10 consecutive months of employment, attend workshops, and other mandatory aspects of the Fellowship
Stipend:
The 10-month placement offers a $47,500 stipend ($58,000 annualized), plus benefits.
Process:
Apply by March 14, 2018, for priority consideration

Complete selection process between April – May

Become a finalist for matching & placement in May – June

Placements begin July – September 2018

Fellowship programming begins Fall 2018


---
Not ready to apply? Bookmark the Education Pioneers Fellowship to your ProFellow account.