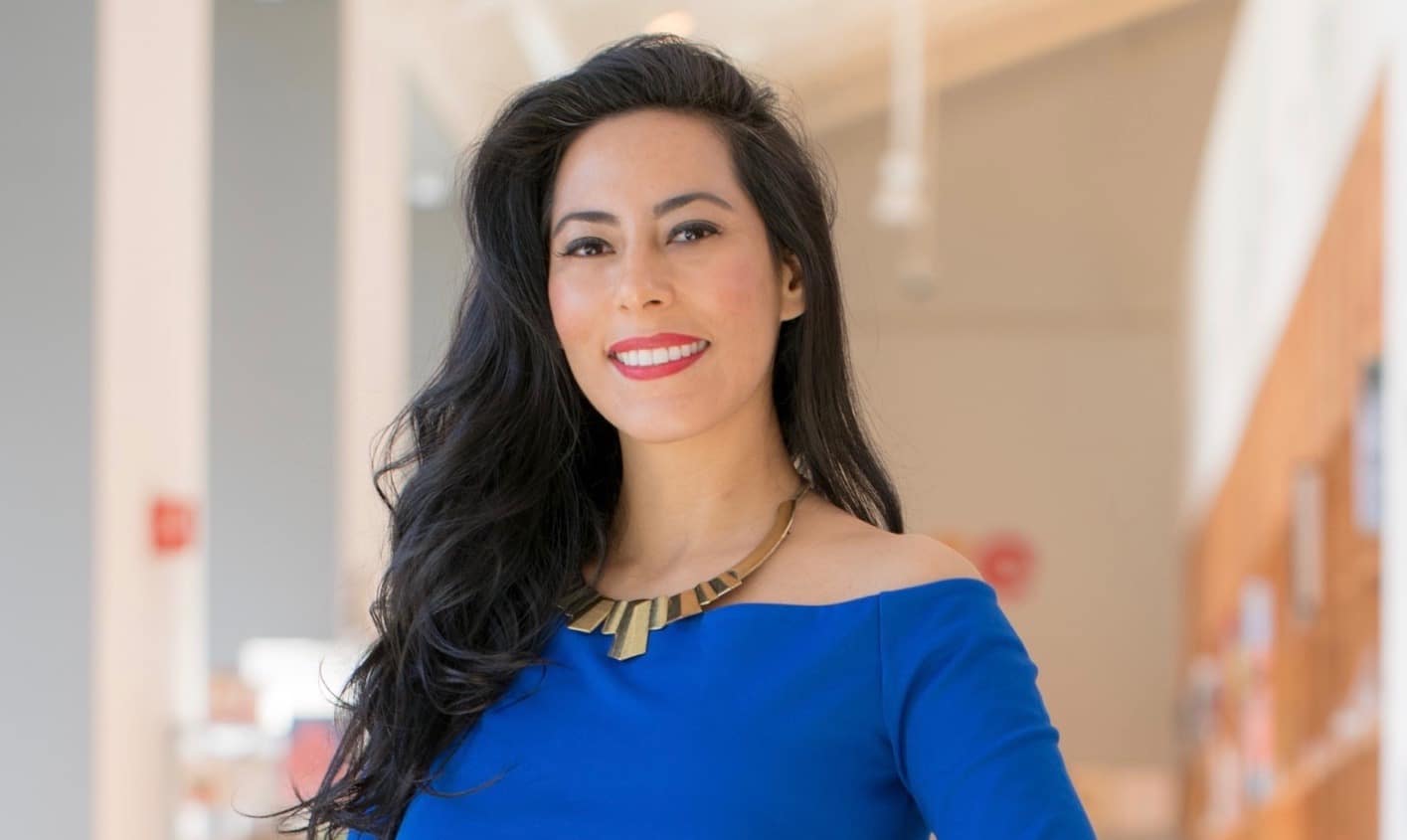 Nayelli Gonzalez is the Founder and CEO of CreatorsCircle, a resource hub that connects diverse youth with opportunities to create a life of purpose and impact. They do this through their storytelling, access and education initiatives, including their work maintaining a database that features impact-focused programs for high school students in the United States. With a strong emphasis on empowering first-generation low-income youth, CreatorsCircle envisions a future where a life of purpose and impact is possible for every student. 
We enjoyed talking with Nayelli to learn about how CreatorsCircle, which will fully launch in the new year, is making a difference in the lives of students today.

1. What is CreatorsCircle?
CreatorsCircle believes that a young person's race, color, socioeconomic status, culture, or gender should not determine their opportunity to lead a life of purpose and impact. In support of our mission, we provide youth with access to free resources⁠—including a searchable online database, virtual workshops, and original journalism⁠—to help close the opportunity gap for future generations of diverse impact creators. We are in the process of pilot testing curricula that we developed for a workshop that teaches diverse youth how to apply a systems mindset to a purpose-driven career and life and plan to roll out free virtual workshops in the new year. 
2. What inspired you to found the organization? 
As the child of immigrants and the first in my family to pursue higher education, I had to learn to navigate system after system to graduate from high school, attain multiple undergraduate and graduate degrees, find my foothold in my career, and found and launch a nonprofit organization. Throughout my journey, I benefited from the kindness of allies who believed in me. I believe in our next generation of diverse leaders to create a better world. Half of today's youth are from communities of color, which are often underserved and underrepresented in our nation's systems and often lack familiar role models, resources and opportunities to reimagine what's possible and take action on their dreams. CreatorsCircle aims to help them do just that.
3. What practical steps does CreatorsCircle take to fight racism?
We actively seek and work with underserved youth who do not have access to the resources necessary to tap into their inner wisdom and create a life of purpose and impact. Our work is anti-racist and inclusive by nature. In addition, our curricula help instill a systems-thinking mindset and provide a 360-view of how creating positive change in the world is possible. We believe that a more inclusive, equitable and sustainable future for all is possible.
4. How does CreatorsCircle amplify the voices of marginalized groups?
You cannot be what you can't see. That's why our #ImpactCreator spotlight series profiles diverse impact creators who are amplifying their voices to accelerate meaningful social and environmental change around the world—and in the process are inspiring youth from underserved communities to cultivate their own inner creator. We've profiled leaders from a range of professions, ages, and geographies, and are always looking to share more stories of diverse leaders whose work is on purpose and creating impact. 
Do you know of a youth program that serves diverse high school students and is dedicated to preparing the next generation of changemakers? If so, please let CreatorsCircle know! We'd like to include it in our Opportunities Database, which is a free public resource designed to help high school students more easily navigate the expanding ecosystem of impact-related youth programs across the United States. Share your program here.
Nayelli Gonzalez is the Founder and CEO of CreatorsCircle, a resource hub that connects diverse youth with opportunities to create a life of purpose and impact. Nayelli began her career as a high school history teacher and founding faculty member of a startup charter school. The first in her family to pursue higher learning, she's attained multiple degrees and over her fifteen-year career has developed impact-focused curricula and facilitated workshops for everyone from high school and graduate-level students to corporate teams. Nayelli has also advised startups, nonprofits, small businesses and Fortune 500 companies on collective action initiatives and writes about impact trends for a variety of publications. 
© Victoria Johnson 2020, all rights reserved