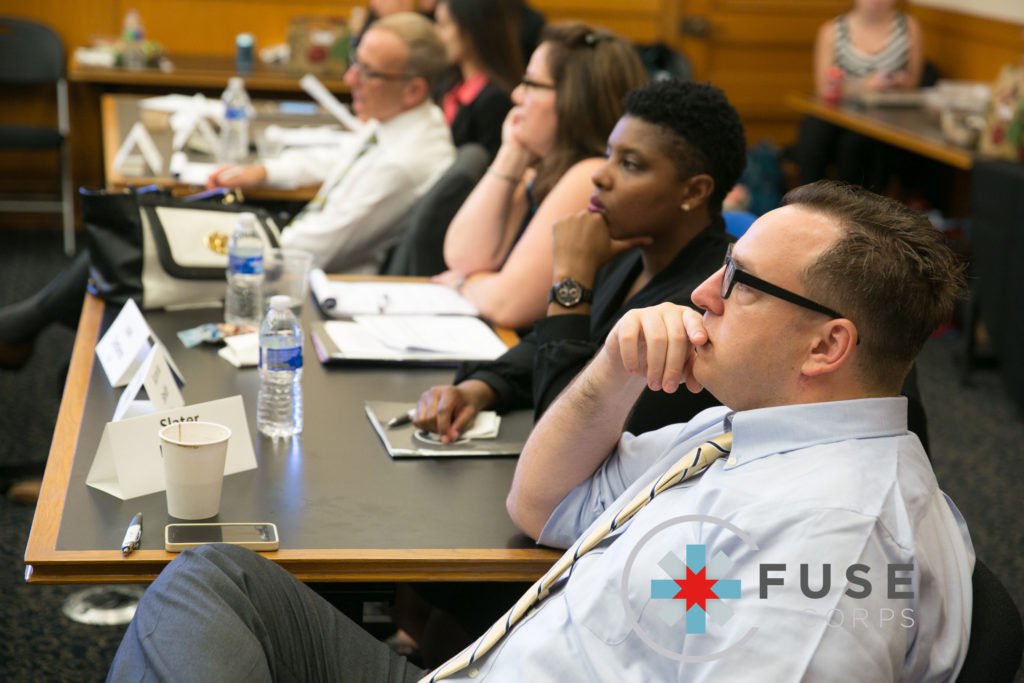 Sponsored by FUSE Corps
Entrepreneurial professionals who want to have direct impact in helping solve some of the biggest challenges facing urban communities can now apply to be part of the 2017-18 cohort of FUSE Corps' selective fellowship program.
Beginning in September 2017, FUSE Executive Fellows will work full-time for 12 months in executive-level positions within local government agencies, leveraging their private sector skills and expertise to lead strategic projects. Based in 12 cities across the country, individual projects focus on a range of crucial social and civic issues, including health, education, economic development, affordable housing, and public health and safety.
FUSE Executive Fellows will be leading up to 40 projects in San Francisco, Los Angeles, Long Beach, Fremont, and other cities in California, as well as projects in Washington D.C., Denver, Seattle, Indianapolis and New Orleans.
FUSE Fellows receive training throughout their fellowship drawing from the best practices of leading for-profit, public and social sector organizations, including McKinsey & Company, Stanford Institute of Design (d.school), and the Harvard Kennedy School. They also receive hands-on support from a host champion within the local government, an executive coach and the larger FUSE community of staff, alumni and advisors.
This role offers the opportunity to work full time for 12 months as an independent contractor of FUSE Corps with an annual stipend of $90,000 paid through monthly installments.
Qualifications
15+ years of professional experience, particularly in the private sector
Progressive success in challenging roles with substantial management responsibilities
Track record of collaboration, team-building and facilitative leadership
Excellent stakeholder management skills
Superior critical thinking and analytical skills
Ability to synthesize information into clear and concise recommendations
Entrepreneurial spirit and demonstrated success creating novel solutions to complex problems
Flexibility, adaptability, and persistence
Humility, inclusivity and sensitivity to cultural differences
Exceptional written and verbal communication skills with ease in making public presentations
Demonstrated passion for public service, civic innovation and/or cross-sector collaboration
The FUSE Fellowship is an equal opportunity program with a core value of incorporating diverse perspectives. We strongly encourage candidates from all backgrounds to apply.
How to apply
The competitive national search has begun for leaders uniquely suited to succeed at each strategic initiative! Interested candidates are encouraged to apply as soon as possible, as we will be hiring on a rolling basis and specific job opportunities will close quickly.
At the link below, upload a resume and complete the online application questions in lieu of a cover letter. The application process will allow you to indicate interest in more than one fellowship opportunity. You only need to submit one application. Interested candidates are encouraged to apply as soon as possible, as selections will be made on a rolling basis and specific opportunities may close quickly.


---
Not ready to apply this year? Bookmark FUSE Corps Executive Fellows to your ProFellow account for updates.