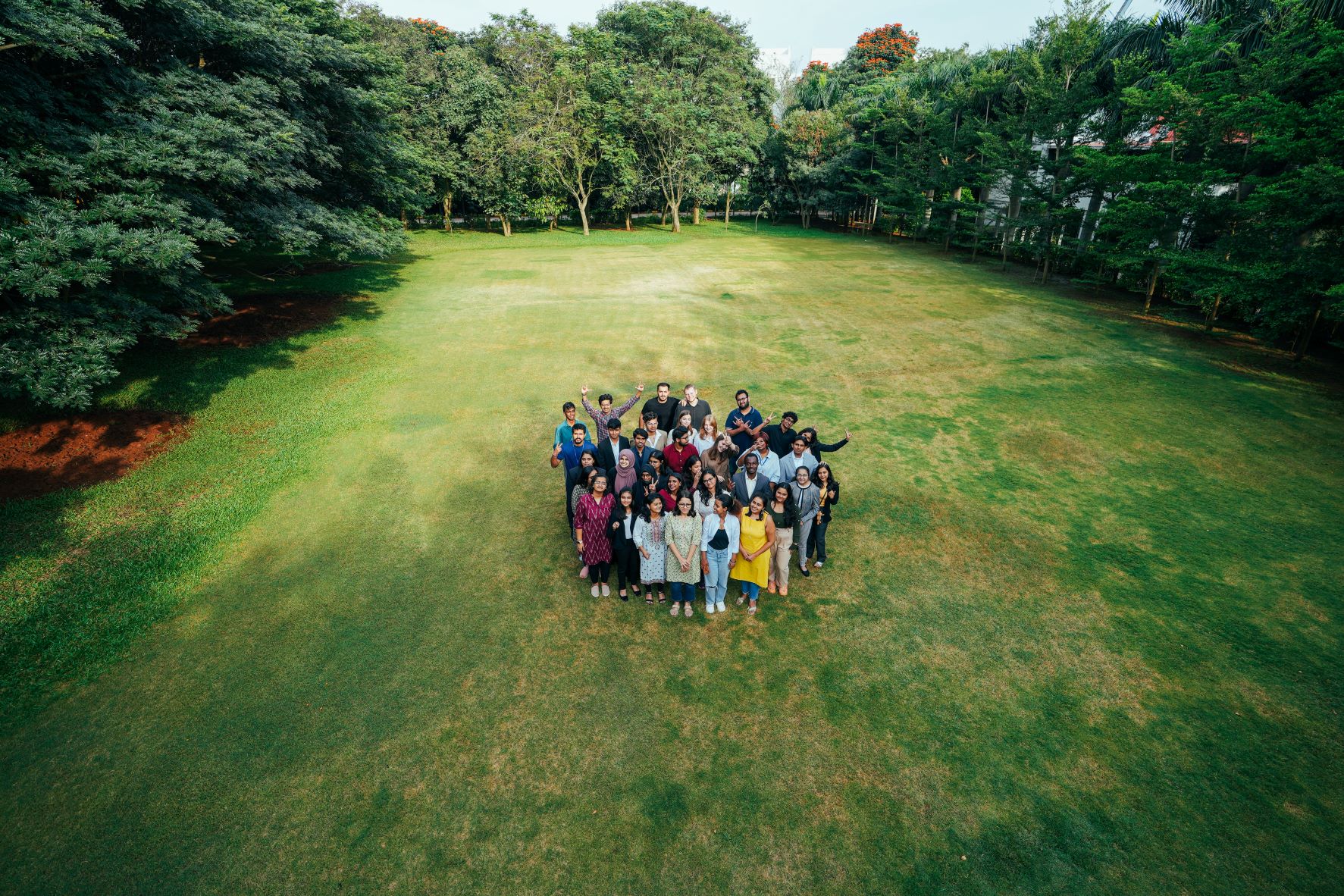 Sponsored by Alliance University
GLOBAL LEADERS' ALLIANCE: A Fellowship Program
Global Leaders' Alliance 2023-24 
Global Leaders' Alliance is a multidisciplinary fellowship program designed to train the brightest young thinkers in the world to be citizens, stateswomen, men, and leaders in all fields of thought and action. The aim of this program is to prepare fellows for the unique challenges posed by the 21st century, from environmental disasters to unprecedented invasions of privacy to extreme wealth inequality to novel challenges to democracy and a post-factual political  landscape. 
The Global Leaders' Alliance (GLA) is the flagship (postgraduate diploma) program in Liberal Arts at Alliance University. 
As a top-ranked university in India, Alliance University is committed to addressing the complex challenges of the 21st century by fostering a community that leads the charge. The University  envisions re-imagining the university's traditional idea by creating a convergence of business, engineering, law, and liberal arts programs, which is the core academic philosophy behind its  transdisciplinary approach. This approach encourages the free-flowing exchange of ideas between divergent streams of knowledge like public policy, data science, technology, law, physics, philosophy, or businesses and rhetoric, trans disciplinarity nurtures a dynamic  foundation for the spirit of collaboration, inquiry, and enterprise. 
Alliance Education, defined by excellence over a journey of 25 years through an agile and market-driven approach in the faculties of Management Studies & Commerce; Science & Technology;  Humanities, and Liberal Arts, is guided by the core values of the University. 
GLA: Course Structure 
N

ine-month in-campus academic program

Three-months Internship/foreign exchange
Successful completion of a one-year program would lead to the awarding of a postgraduate degree/diploma in Liberal arts.
Key Features: Global Leaders' Alliance Fellowship 
Oxford Faculty

Fully Waived Tuition Fees
Interdisciplinary courses
Internships
International study exchange
Application assistance to ivy leagues
Modern and ancient languages
Podcasts, conferences, magazines
Career Opportunities: 
Here is a brief glimpse of the many possible careers that await a GLA fellow: 
✔ Corporate Governance 
✔ Scientists and Technical Consultants 
✔ Market Research and Advertising 
✔ Public Administration and Policymaking 
✔ Think Tanks and Lobbying Organizations 
✔ Media and Publishing 
✔ Social Work and Philanthropy 
✔ Urban Planning and Rural Management 
✔ Higher Education and Research 
✔ Politics and Political Management
✔ Legislation and Legislative Assistance 
✔ Legal Consultancy and Judicial Clerkship 
✔ Public Relations and Communications Strategy 
✔ Archivists and Curators 
✔ Diplomats, Interpreters, and Translators 
Fees and Financing: 
The fellowship includes full coverage of tuition fees. However, students will be  responsible for their travel, accommodation, and other miscellaneous expenses. 
Profile and Eligibility: 
Applicants must have a bachelor's degree in any subject from a recognized

national/international university.

Excellent academic record (USA equivalent of 3.0 or above GPA).

Demonstrated excellence in extra-curricular activities.

Demonstrate leadership initiative.

Good verbal and written ability in English

From G20 and other Countries

Aged Below 35
Selection Process: 
An Application & Written/ Videotaped Expression of Interest 

Written Test

Personal Interview
Application:
Apply before: June 15, 2023 
To learn more, visit Global Leaders' Alliance 2023-24
Not ready to apply this year? Bookmark the Global Leaders Alliance Fellowship Program to your ProFellow account.
© ProFellow, LLC 2023, all rights reserved