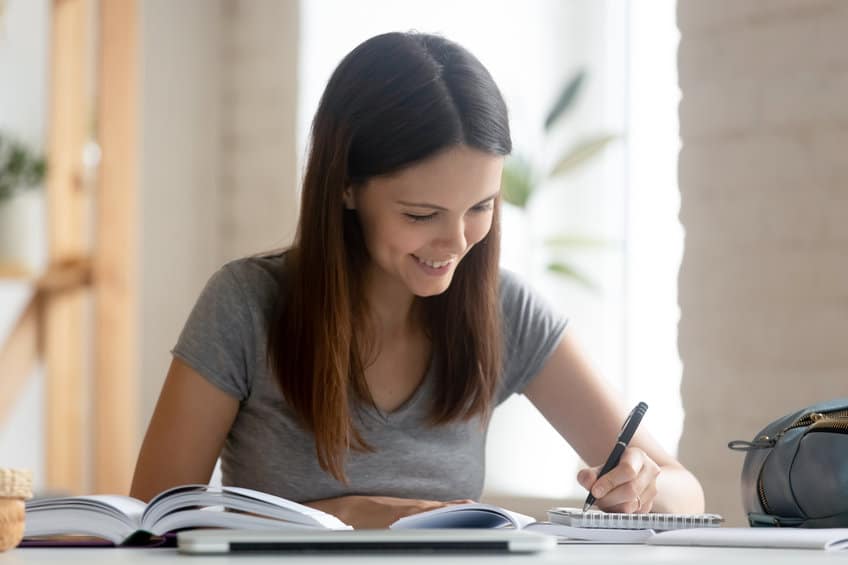 By Jenny Han Simon
The COVID-19 pandemic has disrupted and changed the worlds of grad school, scholarships and fellowships, and international travel. Fret not, though, as ProFellow is here to assist you identify and overcome the challenges that have and will arise as a result of the pandemic—specifically during the application process. Most applications will continue to require a series of written materials (essays, short responses, etc.), recommendation letters, and examples of previous work that exemplify how your past experiences and future goals make you the perfect candidate for whatever it is you're currently applying for. Here are some tips to talk about your pandemic experience in your application:
1. How did you cope with the suddeness of the pandemic?
For most people, the COVID-19 pandemic came out of the blue and affected their work and/or study to some degree. You might want to call it a "gap year," but what matters more than the name you choose is how you express what you were doing during that time. Schools, employers, and review committee members will want to know: What were you doing and how did your plans change? For instance, in the beginning of 2020, many foreign exchange participants from Peace Corps, Fulbright, and CLS, just to name a few, were evacuated from their host countries and had to return to the United States with no job, a reduced stipend, and several months time unaccounted for. When you recount your 2020-2021 experiences, you will want to display the following traits:
Resilency—How did you bounce back from the challenges you faced due to the pandemic? How did you continue to work towards your professional and academic goals in spite of the obstacles that arose? 

Flexibility—What changes did you make to your

professional/academic trajectory

? How can you justify those changes?

Organization—How did you account for any changes or challenges you had to face? What tools, like a

timeline

, did you use to keep yourself on track?
2. What have you learned as a result of your experiences during the pandemic?
Your complete application should read as your personal journey as it pertains to school, work, or a certain passion. It should draw on a number of specific experiences, challenges you faced, and lessons learned that have led you to where you are today and feed into what it is you would like to tackle next in life. Any application written during and after the pandemic should do the same but with a special consideration for the 2019-2020 year because the most competitive applicants will show a high level of perception in regards to the world around them and within themselves. Some qualities you may want to showcase are:
Wisdom—What lessons did you learn as a result of the pandemic? Be careful not to make this too general or fail to provide personal evidence, otherwise it may come off as tacky. 

Persistence—How did you get to where you are right now and how did the pandemic influence that? What is driving you to work on that application and move forward even though the world has slowed down?

Compassion—How did you lend your skills and talents to those around you? How were you able to reconcile your personal frustrations and work towards getting the world back on track? (specific examples may include remote learning,

virtual internships

, mask mandates, etc.).
3. How will you handle any resurgences in COVID breakouts domestically or abroad?
Now that the COVID-19 pandemic has infiltrated and spread within nearly every community around the globe, schools, employers, and governments are working on containing the spread of the virus and preventing future outbreaks. Although it may seem that we as a global community have passed the worst of the pandemic, it would be naive to proceed as if that were the case. Not only would it be unwise not to have a contingency plan, but it would be impressive to anybody reviewing your application if you showcased the foresight necessary to make your goals possible during the progression of the pandemic. As you venture out into the world again, you should take some time to consider what a worst-case scenario may mean for you, your family, and anybody else you have or plan to spend time with. Some of the ways you can address this are by sharing how you dealt with previous unforeseen circumstances in your life and also by sharing your future plans in detail as they stand now. Within these answers, you may want to display: 
Patience—When everything stopped so abruptly, how did you cope? How will you be able to display that same level of

organization

, understanding, and maturity if something similar happens again?

Confidence—When faced with many tough choices, how will you be able to make the right one? In the face of adversity, how will you know your desires and passions are still worth pursuing?

Optimism—The pandemic has certainly tested all of us, but how were you able to keep your spirits up and stay ambitious and motivated? How might you do that again?
Even though the COVID-19 pandemic turned the world on its head, there are many opportunities worth pursuing. There are still many possibilities when it comes to graduate school, international travel, and professional experiences. Stay safe and healthy as you move forward this year and into the next!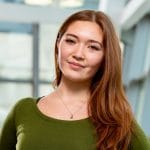 Jenny Han Simon currently lives in New York City. She was a Fulbright ETA in Mongolia (2019-2020) and a participant of the Critical Language Scholarship (2018). She graduated from the University at Buffalo in 2019 with a BA in English and Linguistics.
© ProFellow, LLC 2021, all rights reserved.