Sponsored by IDEX Accelerator
IDEX is developing the next wave of "social intrapreneurs" who will support, lead and advance the work of socially-­focused enterprises around the world! IDEX Fellows undergo six months of leadership and business development training by working full-­time for social enterprises across India.
WHO DO WE LOOK FOR?
We are searching all corners of the world for individuals who are committed and passionate about having a high-­impact career and advancing the social impact space. We are seeking young professionals (ages 21-­35) who have a proven track record of leadership and are seeking to use their education and skills to address social and economic challenges for under-­served populations.
IDEAL CANDIDATE:
IDEX Fellows come from a wide range of educational and professional backgrounds, as each individual fellowship position requires different specific skills. Ideal candidates will possess:
Bachelors or Masters degree (Bachelor degree must be obtained prior to June 1, 2015)
A minimum of 1 to 3 years of work experience
Proven track record of leadership responsibilities
A passion and desire to work in emerging markets and use social enterprise principles to solve global issues
An ability to quickly adapt and work in resource constrained environments
Desire to engage in an intense professional development experience while applying creative solutions to deepen impact
FELLOW BENEFITS:
Monthly stipend
Housing
Pre-­departure Virtual Training
Monthly capacity building workshops
An advising program that pairs fellows with local resident mentors
A one­‐week training Institute in Bangalore, India to begin the fellowship
Professional development and personal support from a dedicated in-­country program manager
Post-­fellowship support and Alumni network opportunities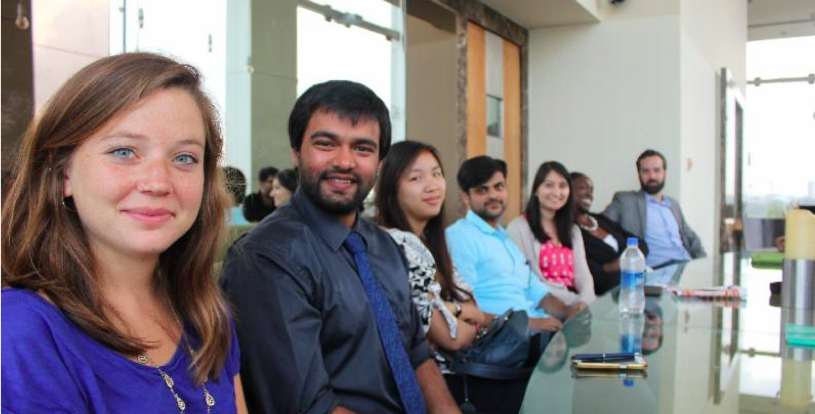 APPLICATION PROCESS:
Apply Online at www.idexfellows.com
Application Deadline -­ March 15, 2015
Fellowship Start Date -­ July 6, 2015
Fellowship End Date – December 21, 2015
SCHOLARSHIP OPPORTUNITIES:
IDEX is a tuition-­based fellowship program, however through funding from generous sponsors IDEX is able to offer a limited number of partial scholarships to select candidates for use towards program tuition. Scholarship application deadline is March 1st, 2015. Late applications will not be considered. Applicants must demonstrate commitment to continuing work in the social enterprise sector.
VIDEO: THE POWER OF 1 OPPORTUNITY