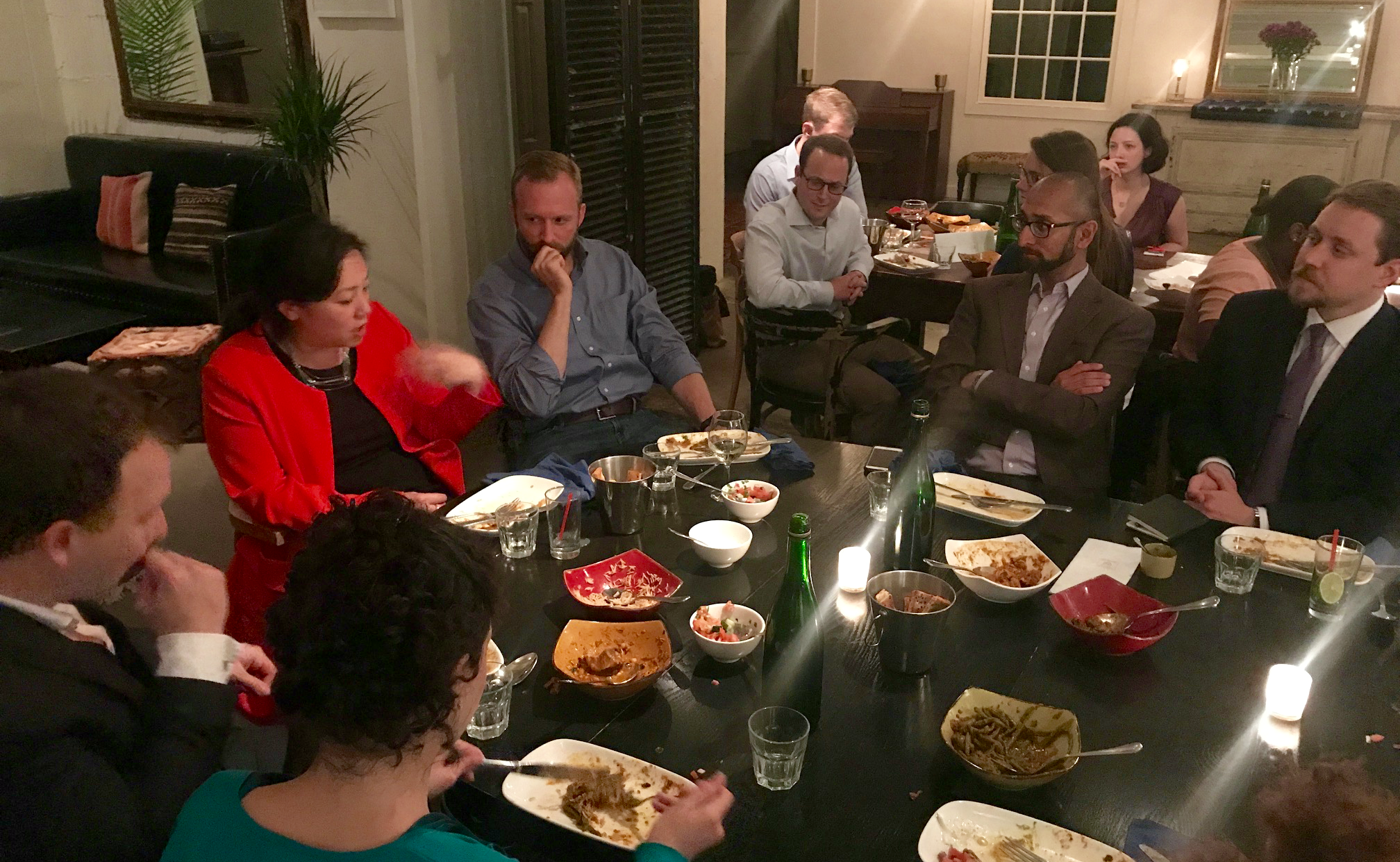 On May 23rd, the International Fellows Network partnered with New Leaders Council's Washington, DC Chapter to host a dinner for current and former fellows at Lapis Restaurant. The dinner brought together a cross-disciplinary group of leaders in their fields to discuss "A New Era in Foreign Policy." Fellows discussed how the new administration is changing U.S. foreign policy, issues in the Middle East (including ISIS and Syria), the need for expertise in confronting policy challenges, and how to talk about International Relations to non-experts. Fellows also discussed their career trajectories in the field of foreign policy and their experiences on wide range of international fellowships.
The New Leaders Council is the leading training program for progressive millennials. NLC equips young leaders with the skills to run for office, manage campaigns, create starts ups and networks of thought leaders. NLC has 48 chapters and more than 5,000 alumni nationally.
The International Fellows Network is a professional networking organization of more than 1,400 current and former fellows from all over the world. The IFN also holds events in New York City, Washington, DC, and Berlin, Germany. Through the IFN, current and former fellows can connect for socializing, advice and insights on fellowships, jobs, events, graduate programs and collaborative opportunities. If you are a current or former fellow and would like to join, please sign up for our fellowships database, and we'll be in touch by email!
May 2017 attendees:
Jayson William Browder – Founder and Executive Director at Veterans in Global Leadership
Emily Burns – New Leaders Council
Michelle Defreese – Mickey Leland International Hunger Fellow
Mieke Eoyang – Vice President, Third Way's National Security Program
Khizer Husain – Education Pioneers Fellow
Clayton Kleir – New Leaders Council
Harry Krejsa – New Leaders Council
Constance Kresge – New Leaders Council
Jesse Marks – Herbert Scoville Jr. Peace Fellow
Michelle Moses-Eisenstein – New Leaders Council
Ellie Price – Co-chair, Society for International Development's Young Professionals Network
Max Reibman – Gates Scholar
Talisha Rice – ProInspire Fellow
Andrew Riedy – Alfa Fellow in Russia
Brakeyshia Samms – New Leaders Council
Mike B Schoengold – New Leaders Council
Eric Wheeler – Fulbright Scholar to Spain
Emily Williams – New Leaders Council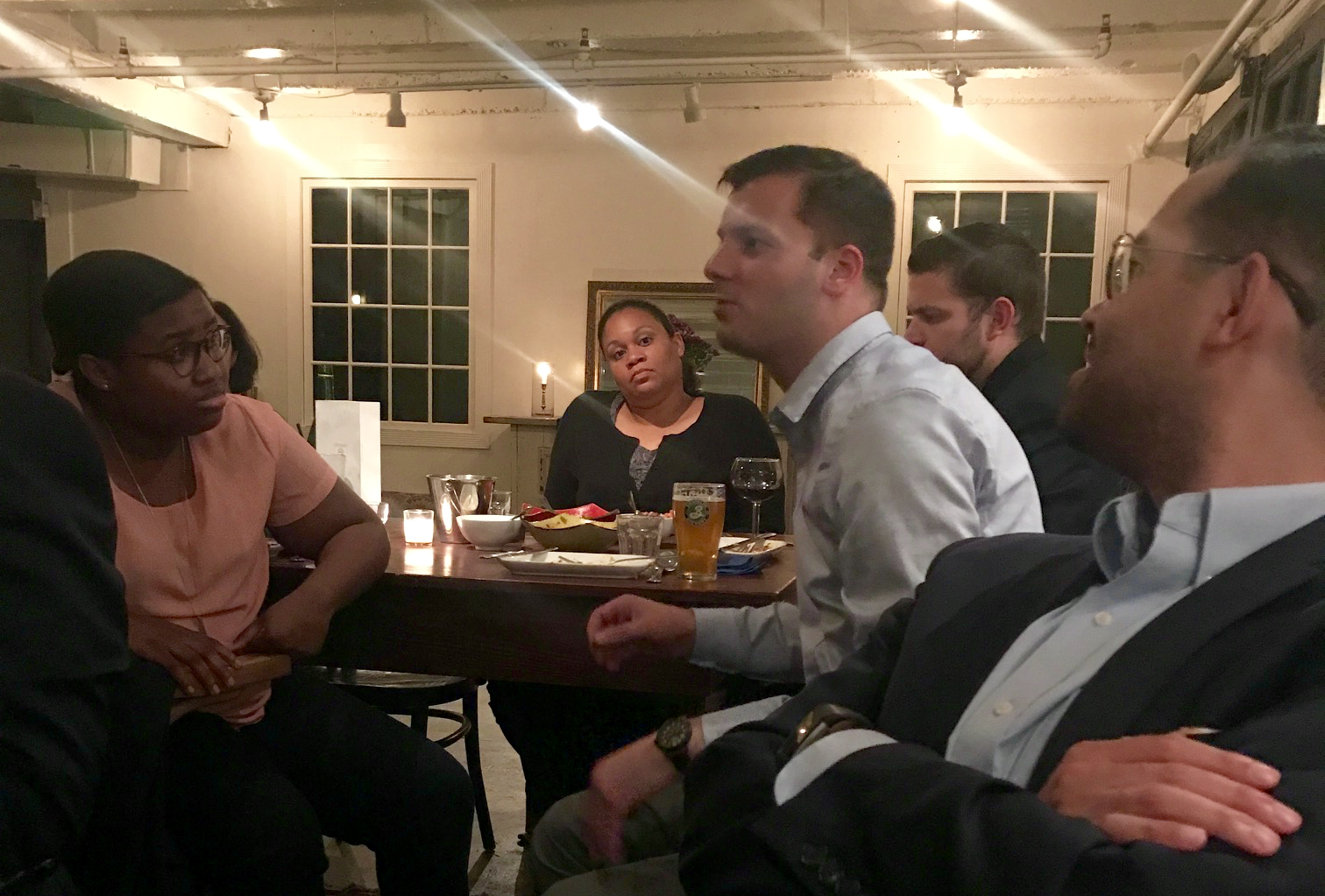 © Victoria Johnson 2017, all rights reserved.