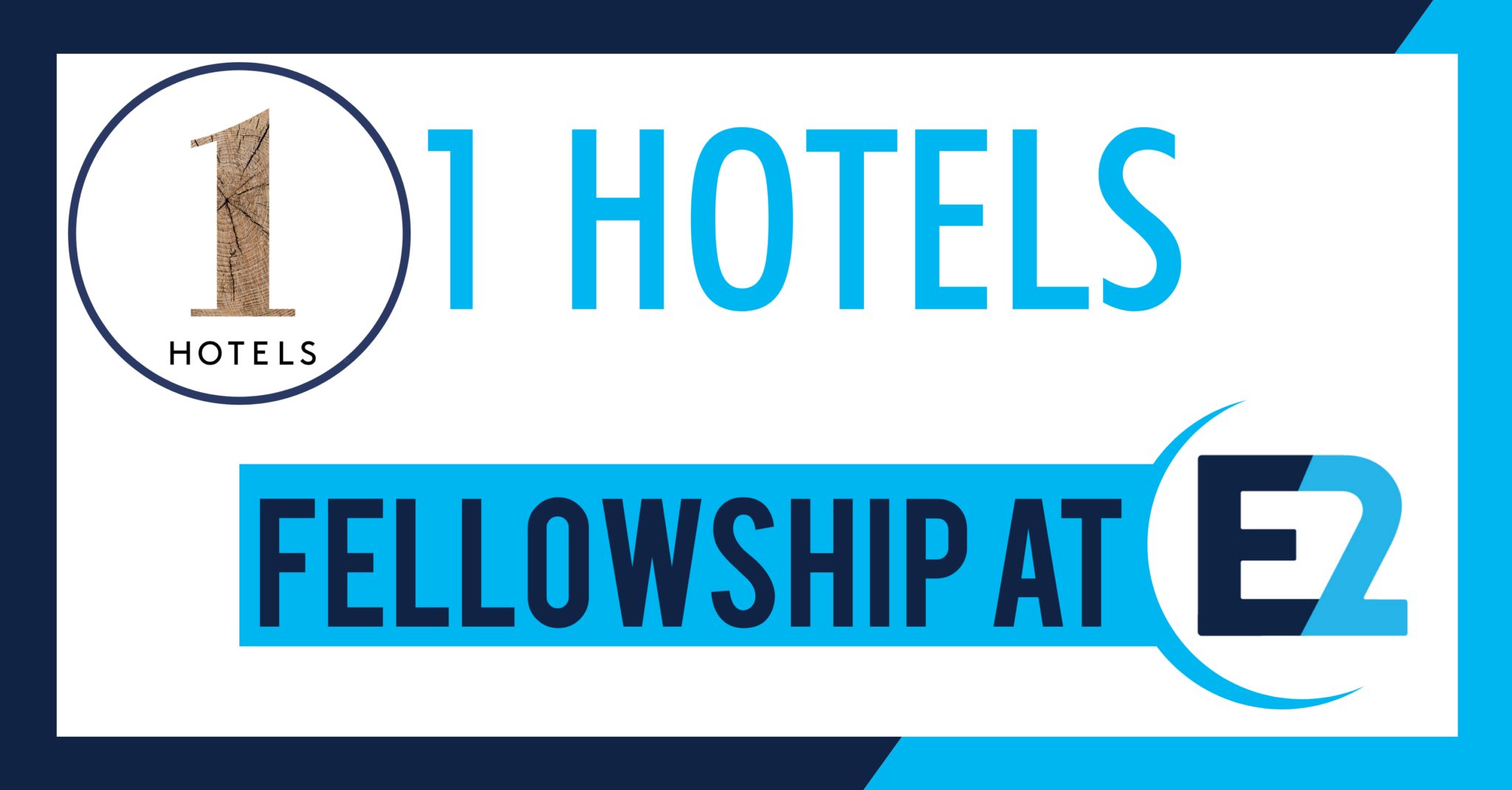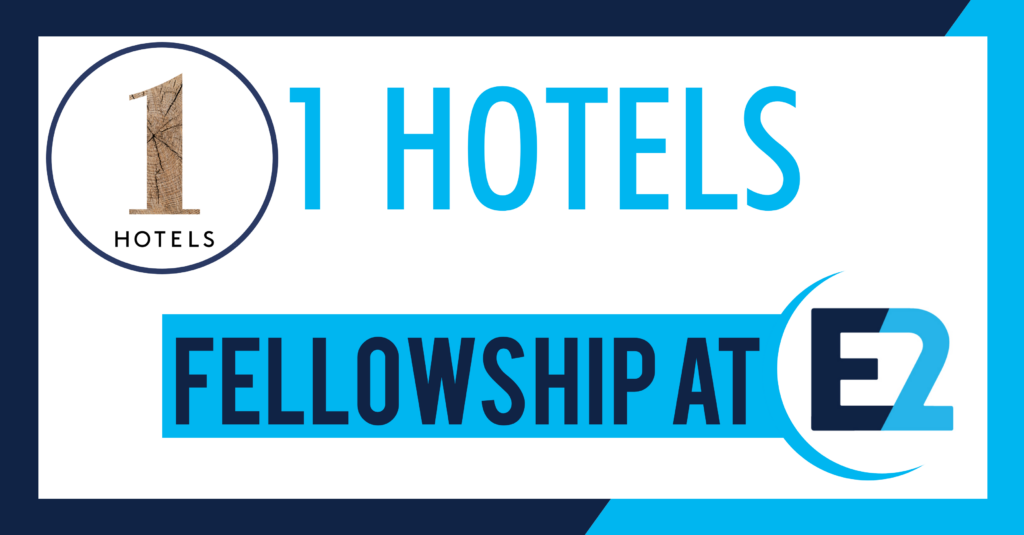 Sponsored by E2
E2 is a national, nonpartisan group of business leaders, investors, and professionals from every sector of the economy who advocate for policies that are good for the economy and good for the environment. Our members have founded or funded more than 2,500 companies, created more than 600,000 jobs, and manage more than $100 billion in venture and private equity capital. E2 is a partner of NRDC.
The E2 1 Hotel's Fellowship is designed to support early to mid-career businesspeople who seek to tackle pressing environmental issues through projects at the intersection of business and the environment. Six selected fellows will receive $20,000 each and work with E2 staff and advocates to design and implement their projects for the 2024 program cycle.
E2 welcomes project proposals aligned with our mission. Please read more about us at www.e2.org. Individuals who do not consider themselves traditional business people are still encouraged to apply.
Projects
We seek candidates who work in or represent a wide array of fields and industries.
Applicants are encouraged to submit game-changing organizing, research or communications project ideas that help advance climate action and a cleaner economy by engaging the power of businesses and making the economic case for the environment.  
Examples include media campaigns designed to amplify business voices in support of smart energy, climate, and environmental policies; programs to organize diverse coalitions to support awareness around environmental issues; research studies on the economic benefits of environmental policies. To be considered, project ideas must cross the intersection of the economy, the environment and public policy, and should include components that emphasize equity and diversity.
Some of the projects developed by our previous awardees include: 
a training curriculum for those interested in careers in the clean energy industry

a consumer-facing website that helps individuals manage their finances in a climate-friendly way

case studies that promote the economic benefits of clean energy by telling the stories of American clean energy workers in their own words
Eligibility
Applicants must be legal US residents

Early to mid-career people working in any field are invited to apply
Fellowship Benefits
$20,000 financial award

Mentor relationship with one of E2's national network of business leaders

Flexibility: The fellowship is meant to support individuals who are already employed or in school and whose projects can be planned around their schedules

The opportunity to expand your professional network 

Inclusion in special E2 Emerging Leaders programs and other E2 programming
Application
To be considered, please submit a resume and visit the application portal to describe your project, how it will advance environmental sustainability or clean economy policies, how you plan to accomplish this project and how you plan to consider equity and diversity in your project.
Completed applications must be submitted by September 5, 2023, 9 am CT.
All applications will be reviewed by a select committee of E2 staff and members, including business leaders, investors and policy experts from across the country. Successful applicants will be notified by October 1, 2023.
Watch the application workshop replay to learn how to craft a winning application for the fellowship.
Deadline: September 5, 2023
For more information, go to www.e2.org/fellowship or contact [email protected]. You can also learn more about E2's Emerging Leaders program, including how to join, at www.e2.org/emergingleaders/.
Not ready to apply today? Bookmark the 1 Hotels Fellowship at E2 to your ProFellow account.