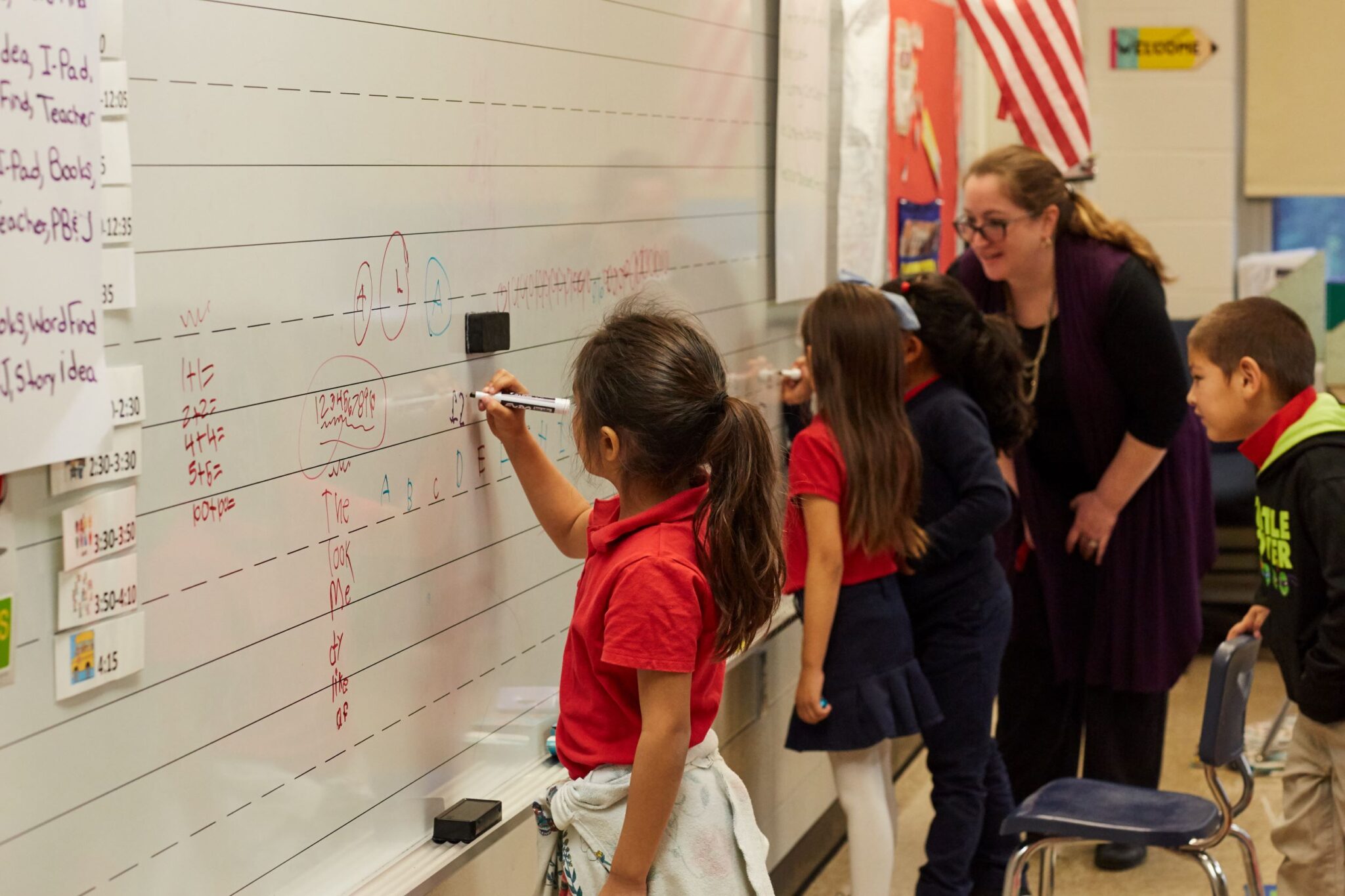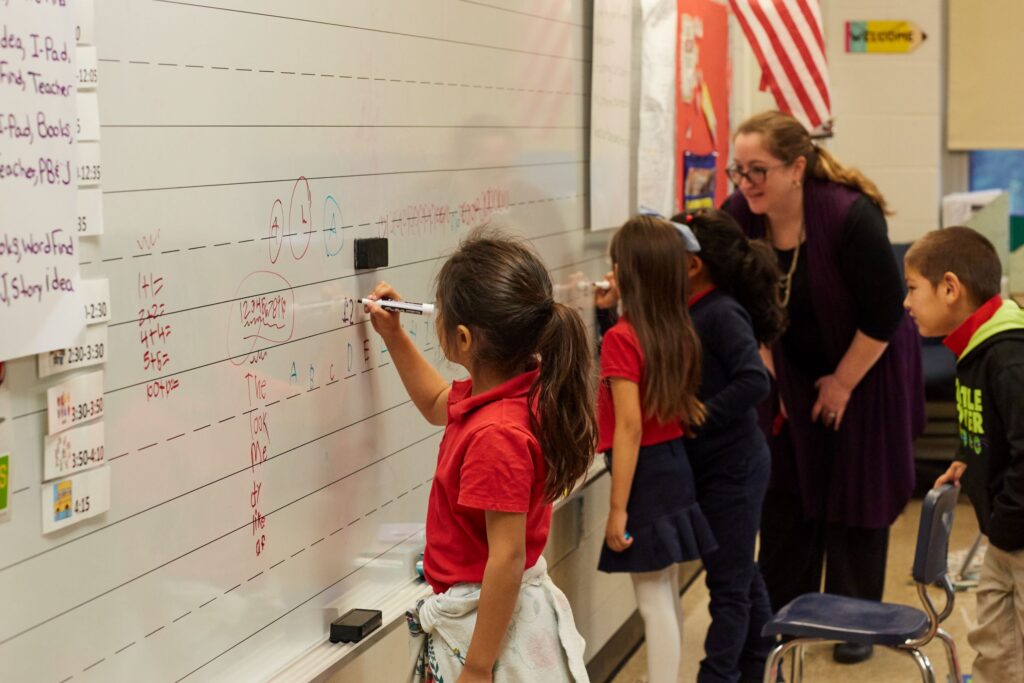 Sponsored by The Mind Trust
The Mind Trust is looking for great leaders for great schools.
The Mind Trust invests in public education to transform lives in neighborhoods across Indianapolis. They work with their community toward a day when race and income are no longer predictors of life outcomes.
The Innovation School Fellowship
The Innovation School Fellowship helps exceptional school leaders develop sustainable educational models to launch/restart schools within the IPS district and support existing models of operators wishing to expand or replicate. Fellows receive personalized coaching, resources, training throughout the program, and ongoing support once schools are launched.
The Mind Trust created the Innovation School Fellowship in 2014 in partnership with IPS and the Mayor's Office of Education Innovation.
Fellowship Highlights:
Nationally-unique paid fellowship opportunity for talented school leaders
One to two-year cohort experience with other fellows working on launching high-quality public schools
Opportunities to travel and engage with leaders at some of the nation's best innovative schools
Extensive expertise and feedback on school design and building process from an experienced team who supported the launch of 41 public schools in Indianapolis
Fellows engaging in a 2-year fellowship will participate in a 1-year residency program and be assigned to one of our existing portfolio schools. Assignments will be determined based upon the candidate's experience and anticipated school model.
Qualities of an Innovation School Fellow:
Innovation School Fellows must be experienced school leaders, including School Principal, Vice Principal, Dean, Superintendent, CMO, Head of Schools, Head Teacher, or private or charter school Founders who have successfully led a school and possess a vision for an equitable, sustainable public school model for Indianapolis students. We are looking for Fellowship applicants who exhibit:
Experience managing teams of adults to achieve outstanding results for students
An ambitious, laser-like focus on academic achievement for all students
A dedication to equity and its impact on students, communities, teachers, and governance
An entrepreneurial drive that communicates resilience, fortitude, and visionary solutions for intractable challenges
World-Class Support for Exceptional School Leaders
Innovation School Fellows are paid one or two full years of a competitive salary with healthcare and benefits. Additionally, fellows access a wide variety of support, including:

Personalized coaching and support from a network of educational and executive leaders
Collaboration with a cohort of educational leaders with similar goals and diverse backgrounds
Opportunities to travel and engage with leaders at some of the nation's most innovative schools
Access to expertise and feedback on the school development, charter approval, launch, and local community engagement processes
Opportunities for ongoing support once the school is launched
Meet Innovation School Fellow Brandon House
Meet current Innovation School Fellow Brandon House
 in a video interview with ProFellow Founder, Dr. Johnson. Brandon shares his experience on his fellowship and insights on his school leadership background leading up to this opportunity. You'll have the chance to meet Brandon virtually at on of the upcoming virtual Happy Hour events sponsored by The Mind Trust – register below!
Applications Open in September 2022!
US-BASED K-12 EDUCATORS: Register for an Upcoming Mind Trust Networking Event

Join an upcoming virtual Happy Hour event hosted by The Mind Trust to meet other education professionals and The Mind Trust staff as you learn more about the Innovation School Fellowship and the application process. Please register to join one of The Mind Trust's free virtual Happy Hour events to learn more about this unique 2-year fellowship and jump-start your application.
Note: The Innovation School Fellowship is open to US-based K-12 educators only, including School Principals, Vice Principals, Deans, Superintendents, CMOs, Head of Schools, Head Teachers, or private or charter school Founders.
Register: July 12, 2022 | 3-4:30 PM PT | 5-6:30 PM CT | 6-7:30PM EDT |
Register: August 16, 2022 | 3-4:30 PM PT | 5-6:30 PM CT | 6-7:30PM EDT |
Stay up to date
Sign up for The Mind Trust's newsletter to get updates on the Innovation School Fellowship right to your inbox.
---
Not ready to apply today? Bookmark the Innovation School Fellowship to your ProFellow account.
© Victoria Johnson / ProFellow, LLC 2022, all rights reserved