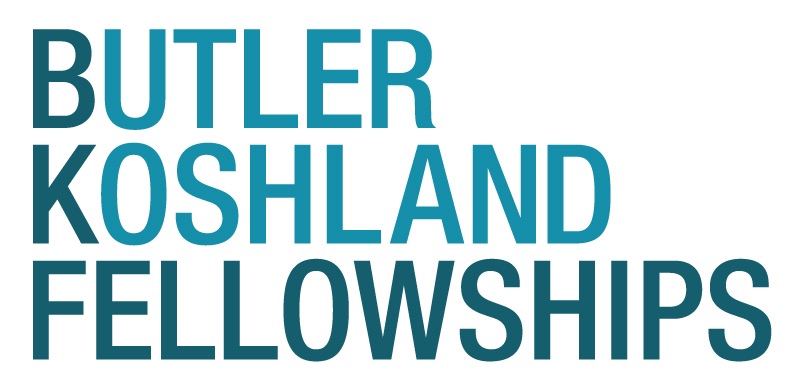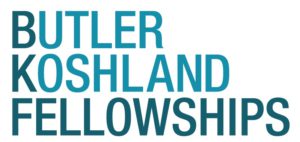 Sponsored by Butler Koshland Fellowships
Butler Koshland Fellowships is seeking an emerging leader to serve as a Fellow to Kate Kendell, Executive Director, National Center for Lesbian Rights.
About Butler Koshland Fellowships
Butler Koshland Fellowships (BKF) is a unique program designed to pass on public service leadership skills and legacy. Our model is simple and personal—we ask extraordinary leaders to mentor an emerging leader. Each mentor and fellow pair work closely together on a project for one year, during which time we fund the fellow's salary. The fellow is also integrated into and supported by a community of Butler Koshland fellows and mentors—past, current, and future—doing important work for the common good. To learn more about BKF, please visit our website: www.bkfellowships.org
About National Center for Lesbian Rights
The National Center for Lesbian Rights (NCLR) is a national legal organization committed to advancing the civil and human rights of lesbian, gay, bisexual, and transgender people and their families through litigation, public policy advocacy, and public education. Since its founding in 1977, the National Center for Lesbian Rights has asserted bold and strategic national leadership at critical moments in the struggle to win marriage and family rights, expand immigration and asylum efforts, support youth safety, create and promote a positive sports culture, as well as work on elder law and transgender law. For more information about NCLR, please visit our website: www.NCLRights.org
About Kate Kendell
Kate Kendell leads the National Center for Lesbian Rights, a national legal organization committed to advancing the civil and human rights of lesbian, gay, bisexual, and transgender people and their families through litigation, public policy advocacy, and public education. NCLR's legal, policy, and legislative victories set important precedents that improve the lives of all LGBT people and their families across the country. Projects and Legal Issue Areas Include: Asylum & Immigration; Elders; Employment; Family & Relationships; Federal Legislation & Policy; State Legislation & Policy; Hate Crimes; Healthcare; Housing; Low Income & Poverty; Prisons; Rural Communities; Sports; Transgender Law; and Youth.
Kate grew up Mormon in Utah and received her J.D. degree from the University of Utah College of Law in 1988. After a few years as a corporate attorney, she was named the first staff attorney for the American Civil Liberties Union of Utah. In this capacity, she oversaw the legal department of ACLU of Utah and directly litigated many high-profile cases focusing on all aspects of civil liberties, including reproductive rights, prisoners' rights, church/state conflicts, free speech, and the rights of LGBT people. In 1994 she accepted the position as Legal Director with the National Center for Lesbian Rights and made the move to San Francisco. In 1996 Kate was named as NCLR's Executive Director. In that capacity, she assists in the development of litigation and strategy, and is responsible for all aspects of agency operation. She is also responsible for executing a broad and forward thinking vision around policy and project initiatives.
Kate acts as the primary spokesperson on behalf of NCLR to the media. She has appeared in hundreds of media outlets including the New York Times, Washington Post, BBC, NPR, Fox News, MSNBC, CNN, and dozens of online blogs. Kate is also a visible and vibrant social media voice.
Kate lives in San Francisco with her wife Sandy. They have two children Julian, 20 and Ariana 14.
Fellowship Description
Beginning in January 2018, the Fellow will work full-time as a Butler Koshland Fellow at NCLR for the period of one year with the mentorship of Kate Kendell. In this capacity, the Fellow will focus on strategic communications as a means to protect and further LGBTQ rights while also learning about what it takes to lead a nonprofit organization.
In addition to contributing to NCLR's strategic communications, the Fellow will benefit from Kendell's mentorship in areas relevant to leading an effective nonprofit institution—for example, governance, fundraising, strategic planning—and will have the opportunity to travel to national conferences, participate in donor engagement, attend key NCLR events, observe and participate in strategy sessions and board meetings.
This is an exceptional opportunity for someone to work with a major nonprofit organization during an especially important time for LGBTQ rights—one fraught with peril, but one that also holds promise as the movement for equality continues to gain momentum—while receiving mentorship from one of the most effective leaders in the field.
In addition to being mentored by Kendell, the Fellow will be under the day-to-day management of Lauren Gray, NCLR's Director of Communications and work closely with other staff throughout the organization, especially also Ruth McFarlane, NCLR's Director of Development.
The communications needs of a high-profile, national-facing legal organization like NCLR are complex and constantly shifting, especially given the unrelenting attack against civil rights being waged by the current political administration. The Fellow should be prepared to jump right in, following and addressing issues as they rapidly unfold. Flexibility will be key here, as the Fellow will need to work where most needed across multiple issues and formats.
Representative projects and learning opportunities may include:
The work of NCLR is broad; it serves LGBTQ people and their families throughout the United States each year via a spectrum of projects and legal issue areas including, Asylum & Immigration; Elders; Employment; Family & Relationships; Federal Legislation & Policy; State Legislation & Policy; Hate Crimes; Healthcare; Housing; Low Income & Poverty; Prisons; Rural Communities; Sports; Transgender Law; and Youth.
During the fellowship period, NCLR will be in part focused on these key campaigns:
Challenging President Trump's transgender military ban: Together, NCLR and GLAD were the first LGBTQ legal advocacy organizations to file a federal lawsuit challenging Trump's transgender military ban in Doe v. Trump. NCLR and GLAD are leading this fight, as counsel on two of the four lawsuits challenging the ban. NCLR and GLAD's cases are brought by the only transgender attorney-led legal teams working on this issue, led by longtime movement leaders Shannon Minter and Jennifer Levi.
Religious Exemptions:  NCLR is filing an amicus brief in the Masterpiece Cakeshopcase to fight legally sanctioned anti-LGBTQ discrimination under the guise of religious freedom, and are working together in coalition with other movement leaders to increase public education.
LGBTQ Nondiscrimination: No person should fear losing their job or face other discrimination simply because of who they are, and NCLR is bringing the tough cases under Title VII and Title IX to help ensure our community lives free from stigma and discrimination.
Ending Conversion Therapy: For 20 years, NCLR has been standing up on behalf of conversion therapy survivors. Their Born Perfect Campaign, launched several years ago, has gained a national reputation at the forefront of these issues, leading the fight the pass state-by-state legislation outlawing the use of so-called "conversion therapy" on minors. This year, NCLR filed one of the first consumer fraud lawsuits against a Berkeley therapist for engaging in conversion therapy. NCLR is using consumer fraud litigation to help conversion therapy survivors recoup the, often, tens of thousands of dollars that may have been spent on this harmful, discredited therapy.
Working under Kendell and Gray, the Fellow will have the opportunity to support these and other key campaigns with a spectrum of strategic communications via activities such as:
Collaborating with NCLR's executive team to develop targeted outreach to key stakeholders, including media, lawmakers, advocates and others to help drive impact;
Working with NCLR's communications and development teams to develop innovative outreach strategies and marketing/public relations materials that maximize visibility for NCLR, building excitement for both their work and their leadership in the field;
Supporting NCLR's individual and institutional donor engagement by contributing to proposals, reports, and presentations;
Creating opportunities for public education via events and publications;
Managing requests for interviews for NCLR's legal and area experts;
Drafting press releases and support all phases of press communications from start-to-finish;
Designing and implementing compelling strategies for securing media attention for NCLR's issue areas and leadership;
Staying informed about developing issues and upcoming content in order to anticipate media opportunities;
Working to identify new and emerging opportunities to employ digital innovations that enhance and elevate public engagement.
In addition to contributing to key ongoing campaigns, the fellow will be responsible for leading an exciting new donor-directed initiative to elevate the voices and stories of lesbians and queer women (both historical and contemporary,) temporarily named the Edie Windsor Legacy Storytelling Project. Part of the Fellow's work will be to bring shape to what is at this point a nascent project with incredible potential to impact public perception of lesbians and queer women by showcasing stories that demonstrate the significant contributions they have made, and are making, to cultural, political, and intellectual life in the United States. We imagine that work will include work that is both creative and project management-oriented:
Developing a budget, timeline, and scope of work for the entire project that takes into consideration funding already received and potential for new funding
Creating an editorial process for selecting figures to feature and developing a methodology for choosing which stories of theirs should be featured, presenting to NCLR's senior team a series of options in this regard (e.g. crowd-sourcing, dedicated editorial board, nomination process, individual thought leader outreach etc.)
Brokering partnerships to help source and broadcast materials
Designing and conducting interviews
Researching potential digital formats (e.g. web, video, audio) and design directions, thinking both technically and creatively about how to best present the material to funders and to the general public
Qualifications:
The successful candidate will be engaged with NCLR's mission to gain equal rights for LGBTQ people and already be contributing in some way to this movement for social justice. They will also have a demonstrated commitment to a career public service and an interest in actively participating in BKF's leadership community, which is made up of our Mentors and Fellows, past and present.
This individual will have a high degree of comfort working in a collaborative, entrepreneurial and visionary organization where needs and priorities can shift quickly. The team the Fellow will be joining is highly-energetic, fun, hard-working and fully engaged with NCLR's mission. The ability to work both independently and in a group is a must. Our ideal candidate is a self-starter who comes to the table brimming with ideas and initiative about how we can raise awareness of NCLR's work to further the movement for LGBTQ rights.
Candidates could come from any number of educational and work backgrounds, such as law, public policy, public affairs, journalism, or community organizing, but should have at least three years of directly relevant experience. This could include:
Experience in communications and marketing such as academic or work experience in a communications, community outreach, media or public affairs position.
Experience in fundraising from individual donors, grant writing and proposal development for foundations, or work with a philanthropic organization.
Experience with social media as a tool for communication, stakeholder development, feedback, and engagement.
Experience in public and nonprofit administration such as academic or work experience in public administration, program management, business development and analysis, or nonprofit management.
Because the duties of the Fellow involve strong communication and strategic skills, this position requires someone with a diverse set of abilities and personality traits, including: intellectual agility, ambition, the ability to interface with diplomacy and friendliness while facing multiple deadlines, excellent writing abilities, strong presentation and verbal communication skills, acumen for research, sense of humor, and cultural sensitivity. Applicants also must be adept at organizing their own work and the work of others, have practical experience in making things happen, and know when to be appropriately discreet with confidential information.
How to Apply
The deadline to apply is January 1, 2018.
Applications will be reviewed on a rolling basis, but all interviews will be held January 10 in San Francisco. To apply please submit a cover letter and resume addressing your qualifications and interest in this fellowship along with a 1-3 page writing sample. Please be sure to list any technical skills you may have. We encourage applicants to also include relevant, short samples of their previous work—written reports, links to web-based publications, podcasts, ad copy, pitch letters, press releases, videos, and any other materials demonstrating communication skills are welcome.
Please send all application materials via email to the attention of BKF's Executive Director, Kate Brumage, at [email protected] with the subject line "Kendell Fellowship." Only those chosen to interview will be contacted. Do not contact Kate Kendell or NCLR directly.
The Fellow will be based in NCLR's national office in San Francisco.
The Fellow will be an employee of NCLR. This is an exempt position with a salary of $52,000 per year plus employer provided health and other employment-benefits. The Fellow will work a standard 40- hour work-week and should be available to travel and attend evening programs as needed.
Candidates must have the legal right to work in the United States or have United States citizenship and upon hire, proof of identity and the legal right to work in the United States must be presented.
Butler Koshland Fellowships is strengthened by the diversity of its participants. We encourage all qualified applicants to apply.