Sponsored by the Evelyn & Walter Haas, Jr. Fund
Overview:
The Evelyn & Walter Haas, Jr. Fund of San Francisco is offering a two year paid Program Fellowship at a starting annual salary of $70,000, plus benefits, with substantial professional development opportunities averaging a day  a month (including senior staff coaching and mentoring, staff training and meetings, participation in workshops, and conferences). Applications are due by December 22, 2014 with the term to start on or about February 2, 2015.
This position is for a Master's degree graduate with a demonstrated interest in philanthropy, public policy, social justice, community service and/or the nonprofit sector.  We value diversity and strongly encourage candidates from underrepresented communities.  Our objectives are to enhance our grantmaking by bringing in new ideas, perspectives and energy, while also developing the next generation of philanthropic and nonprofit leaders. The Fellow will gain hands-on experience in philanthropy and grantmaking, with an emphasis on our Immigrant Rights and Integration program; and learn how we support social justice movements and community organizing, develop strategies to pursue public policy goals, and strengthen the capacity of nonprofit organizations.
It is a versatile and dynamic position with exposure to many aspects of the Haas, Jr. Fund's program work. Approximately 60% of the fellowship will involve full grantmaking and program support for the Immigrant Rights & Integration program, reporting to Program Director, Cathy Cha. The remaining 40% will involve special projects at the direction of the Vice President of Programs, Sylvia Yee, including:  technical support for the Fund's Legacy project (research, organizing, writing); research support for all program areas; and support for cross-program projects (e.g., Immigrant Rights and Education Equity; Immigrant Rights and Gay & Lesbian Rights); and other projects as they arise.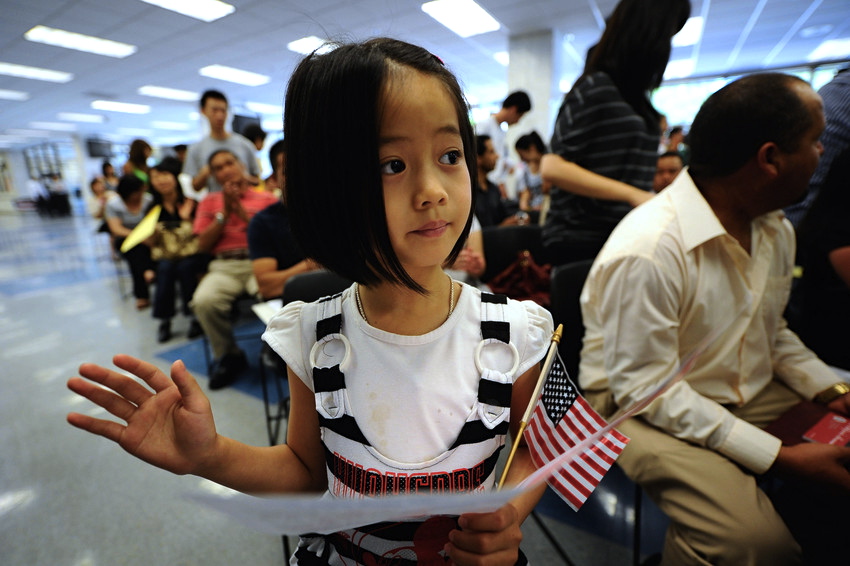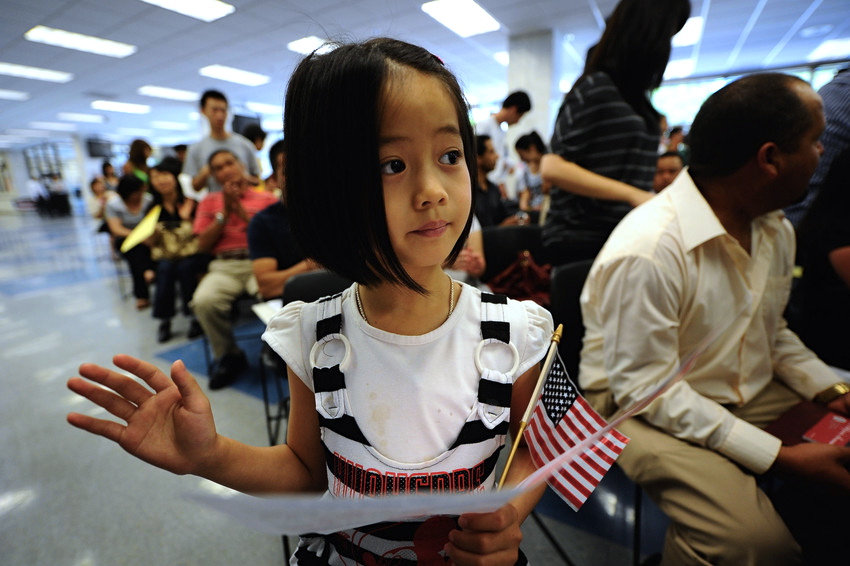 Qualifications:
Master's degree (MA, MPP, MPA, MBA, MCP, JD or related field)
2-5 years experience, preferably in a prominent role in the nonprofit or public sector
Demonstrated commitment to public service with interest in philanthropy and nonprofit sector
Demonstrated leadership potential in civic or professional life
Substantive knowledge in immigration policy and issues desirable
Creative and analytical thinking skills including the ability to think out of the box, suggest new strategies, ask the right questions as well as synthesize information into a coherent vision.
Stellar oral and written communication skills. Bilingual in English and other language(s) preferred.
Excellent interpersonal skills with an ability to work with diverse people and in teams in a variety of multicultural environments.
Ability to build rapport with a wide range of stakeholders including nonprofit, government and private partners.
Curiosity, strong research skills and the ability to seek out needed information in an entrepreneurial ways if needed.
Ability to manage multiple priorities, troubleshoot, and manage deadlines.
Experience working with databases (particularly Salesforce) and social media is desirable.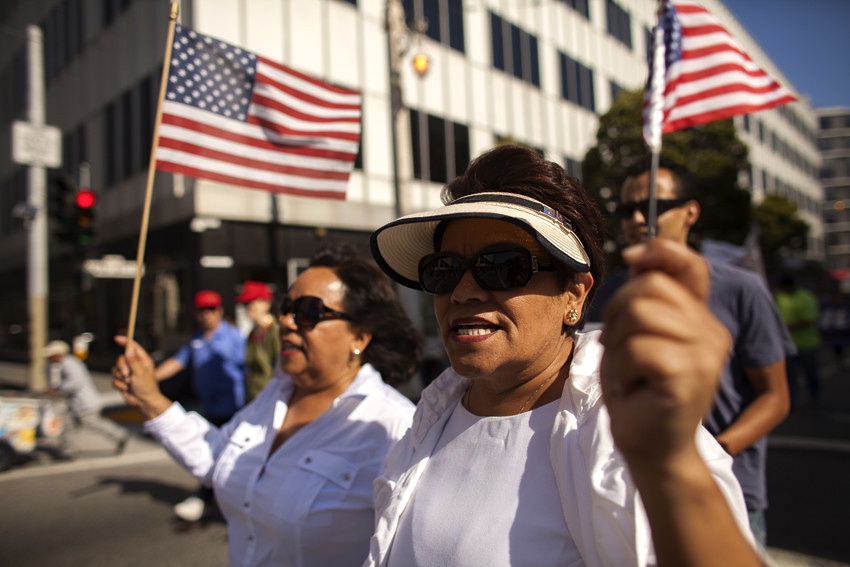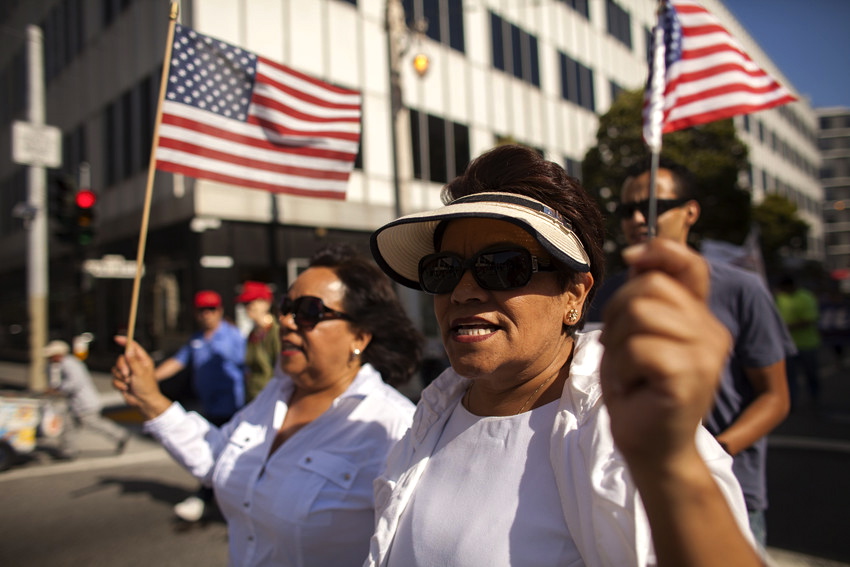 How to apply:
Submit a cover letter and resume to Bob Bailey, Director of Human Resources & Administration by December 22, 2014 by email @ bob@haasjr.org.
Finalist interviews will be conducted Jan. 5-16, 2015
Preferred start date by Feb. 2, 2015                                                                                                                           
About the Evelyn & Walter Haas, Jr. Fund:
Mission: The Evelyn and Walter Haas, Jr. Fund seeks to fulfill its founders' vision of a just and caring society where all people are able to live, work and raise their families with dignity. The Fund is dedicated to celebrating and building community. The Haas, Jr. family's love and deep appreciation for the vitality and beauty of the San Francisco Bay Area and its diverse people and cultures inspire its work. Guided by the values of fairness, equality and opportunity, the Fund is compelled to confront injustice and some of society's most difficult issues. In all its work, the Fund strives to be a voice of hope and a force for positive change. (www.haasjr.org)
Motivated by its values, the Fund seeks to:
Promote equal rights and opportunities, with emphasis on immigrants and gays and lesbians.
Improve the lives of low-income families and children, with a special focus on education.
Invest in the leadership of our nonprofit partners.
Ensure members of our community have access to and benefit from the Bay Area's extraordinary cultural and civic assets.
History:  Walter A. Haas, Jr. and his wife Evelyn Danzig Haas created their private family foundation in 1953 based on values of fairness, equality and opportunity. The roots of family philanthropy run deep in the Haas, Jr. family. Walter A. Haas, Jr.'s great-great-uncle Levi Strauss, an immigrant from Bavaria, arrived in San Francisco in 1853 and started a dry-goods house that grew into a prosperous business and eventually became Levi Strauss & Co.  Evelyn and Walter Haas, Jr. had the vision to create a foundation that could adjust to changing needs and opportunities.
The Fund takes on complex and pressing problems, such as promoting equal rights and opportunities for immigrants, gays and lesbians, and reducing racial and economic disparities in academic achievement to move people out of poverty and into family-supporting jobs. The Fund strives to contribute in meaningful and effective ways at the local, state and national levels. Since its inception, the Haas, Jr. Fund has awarded more than $480 million in grants ranging from critical investments in community-based groups to significant gifts to major cultural institutions. With assets of over $475 million, the Fund is making about $28 million in grants in 2014.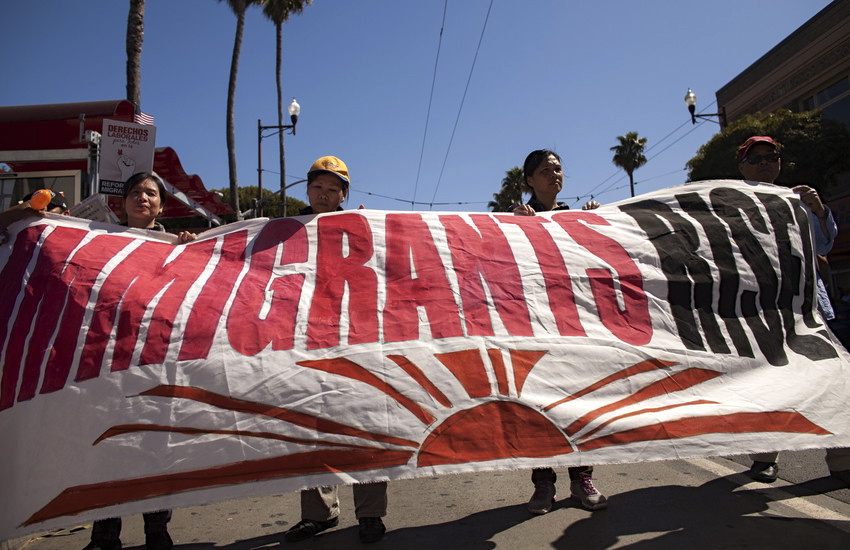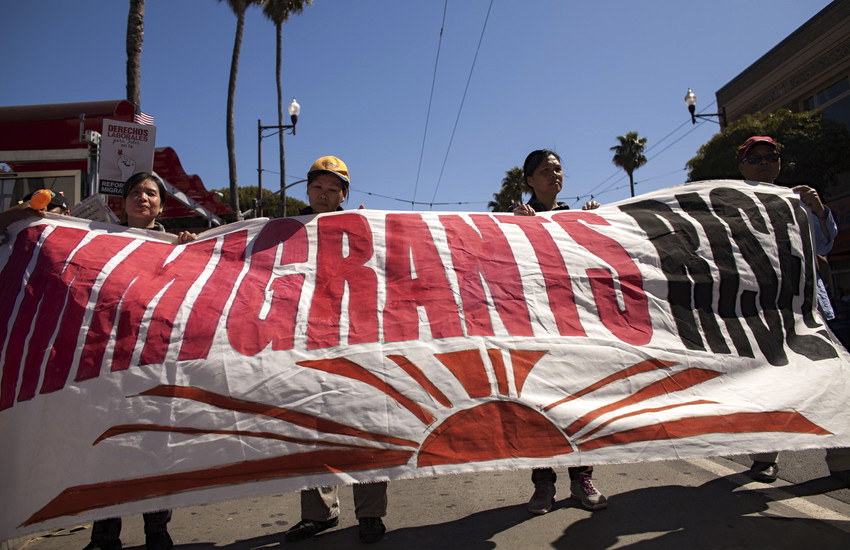 More about the grantmaking work on Immigrant Rights & Integration:
Under the direction of  the Program Director,  the Fellow will help design, implement and manage the foundation's portfolio of immigration grants to fulfill the vision of recognizing immigrants and their contributions to our communities and strategies that provide opportunities for their upward economic mobility and increased civic participation. This includes identifying strategic grantmaking opportunities, soliciting funding requests, analyzing proposals and preparing written recommendations and program updates for the Fund's Trustees. Specific responsibilities will include:
Develop expertise in the immigration field, including knowledge of current issues and key resource people and organizations, in order to inform the Fund's strategies, with a focus on California advocacy and policy opportunities and comprehensive immigration reform at the federal level.
Solicit, analyze and process funding proposals; conduct background research and due diligence; prepare written funding recommendations. Analyze budget and financial statements.
Assist with the preparation of grant dockets for board of directors meetings.
Monitor and evaluate the immigration work of our grantees. Collect and evaluate program data.
Represent the Haas, Jr. Fund at relevant funder and grantee meetings.
Organize meetings of grantees and other funders.
Respond promptly and respectfully to daily inquiries from grantees and other constituents.
Support the Fund's Legacy project, including research, organizing materials and writing to document and glean lessons from the Fund's early work.
Attend and participate in appropriate joint efforts and affinity group meetings, events, networks of foundations and community partners to effectively impact the immigration movement.
Help provide Immigrant Rights content for the Fund's website and social media work.