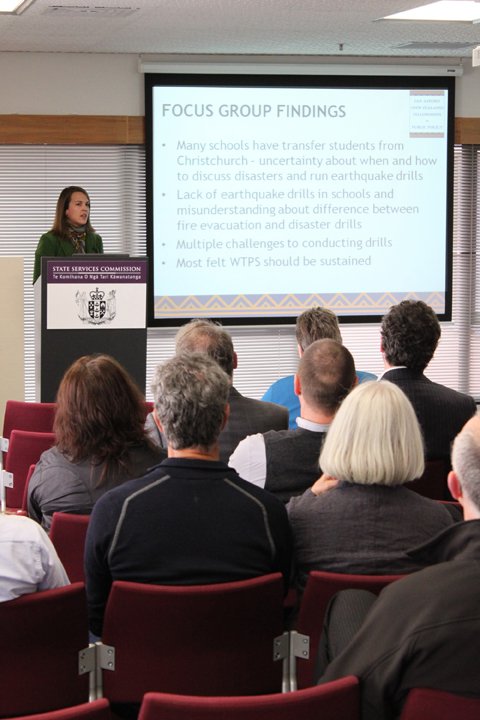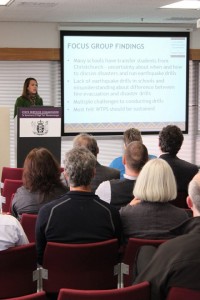 Yesterday, I presented my final Ian Axford Fellowship report Disaster Preparedness Education in Schools: Recommendations for New Zealand and the United States in a public seminar sponsored by Fulbright New Zealand. In attendance were representatives of national agencies, academia and regional and local councils. I presented the findings of my 7-month study, which looked at the national implementation of "What's the Plan, Stan?", the Ministry of Civil Defence & Emergency Management's national school disaster preparedness resource.
I felt a real sense of achievement when a local emergency manager came up to me afterwards and said "Your report was spot on." Right now I'm planning a series of meetings with audiences in both New Zealand and the U.S. who are interested in policy change to ensure emergency preparedness efforts and education better meet the needs of children.
Some of the policy recommendations I propose for New Zealand include: 1)  the establishment of a National School Earthquake Exercise Day, 2) utilisation of webinars and search engine optimization of websites to help educators find the resources they are seeking online and 3) incorporation of disaster preparedness lessons into established school safety programs, such as Firewise.