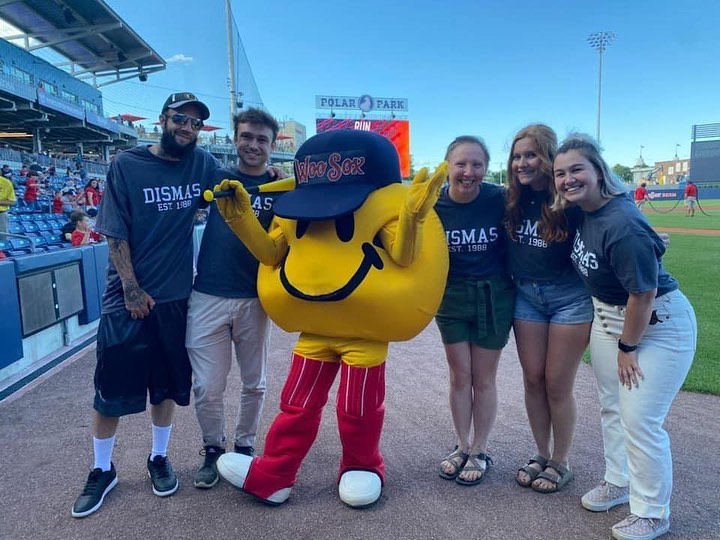 Sponsored by the Dismas House of Massachusetts, Inc.
Dismas House of Massachusetts, Inc., seeks 2 qualified Fellows to help coordinate resident, marketing, and advancement activities at its transitional housing program for homeless, former prisoners in Oakham and Worcester, MA.  Ideal candidates will have a commitment to issues of social justice, experience in the non-profit milieu, excellent verbal and written communication skills, and a comfort working with individuals from diverse socioeconomic backgrounds.  
The Fellow is presented with the opportunity to live in solidarity with the residents of Dismas House.
Duties for the position include, but are not limited to the following:
✓ Assist Co-Executive Director with grant writing responsibilities including: researching new funding sources, helping renew existing grants, and ultimately writing original funding proposals. 
✓ Assist Dismas Staff Attorney with the operation of the BAR None Program, Dismas' pro-bono civil legal aid program. Help coordinate with legal clients, assist legal clients with filling out and filing paperwork, and provide general administrative support. 
✓ Perform public speaking and outreach efforts to increase agency visibility, issue awareness and volunteer bases.
✓ Work with Co-Executive Director to coordinate volunteers including work study students and nightly volunteer cooks. 
✓ Support, welcome, and orient volunteers providing outside services, including, but not limited to, meal provision, education, recovery services, and special project assistance.
✓ Transport residents to doctor appointments, job interviews, legal appointments and NA/AA meetings in the community. Help to plan, coordinate and implement house activities.
✓ Provide needed fundraising support to the Co-Executive Director to ensure success of fundraising efforts.
✓ Work closely with the Co-Executive Director to fulfill agency mission, develop new projects and capitalize on current opportunities for growth. 
Desired skills and abilities include:
✓ Excellent writing ability, particularly as it pertains to crafting grant proposals and telling our organization's stories.
✓ Strong computer skills, particularly in the areas of database management, social media, and graphic design. 
✓ Superb organizational skills and the ability to manage multiple projects with varied deadlines simultaneously. 
✓ Comfortability working with individuals from a range of socioeconomic backgrounds representative of Worcester's ethnic diversity. 
✓ An understanding of client confidentiality policies and the ability to use good judgement in all interactions with residents.  
✓ Access to a vehicle for the duration of the fellowship is strongly desired. 
Benefits:
This fellowship runs the course of one calendar year (ideally July 1 – June 30).  The Fellow will receive a bi-weekly stipend.  Room and board at our home at 687 Lincoln Road in Oakham, MA, as well as health and dental insurance are included.
Dismas House is an equal opportunity employer and does not discriminate on the basis of gender, race, sexual orientation, nationality, religious conviction or disability. 
How to Apply:
Applicants should submit a resume and one page cover letter describing how their experience, skillset and interests would make them an excellent fit for this position. Please include your name on each page of your application. All materials and related questions can be directed to Dave McMahon at [email protected].
Deadline to apply: April 15, 2023

Not ready to apply now? Bookmark the Dismas Family Farm Fellowship to your ProFellow account.
© ProFellow, LLC 2022, all rights reserved